10 Healthy Bastille Day Recipes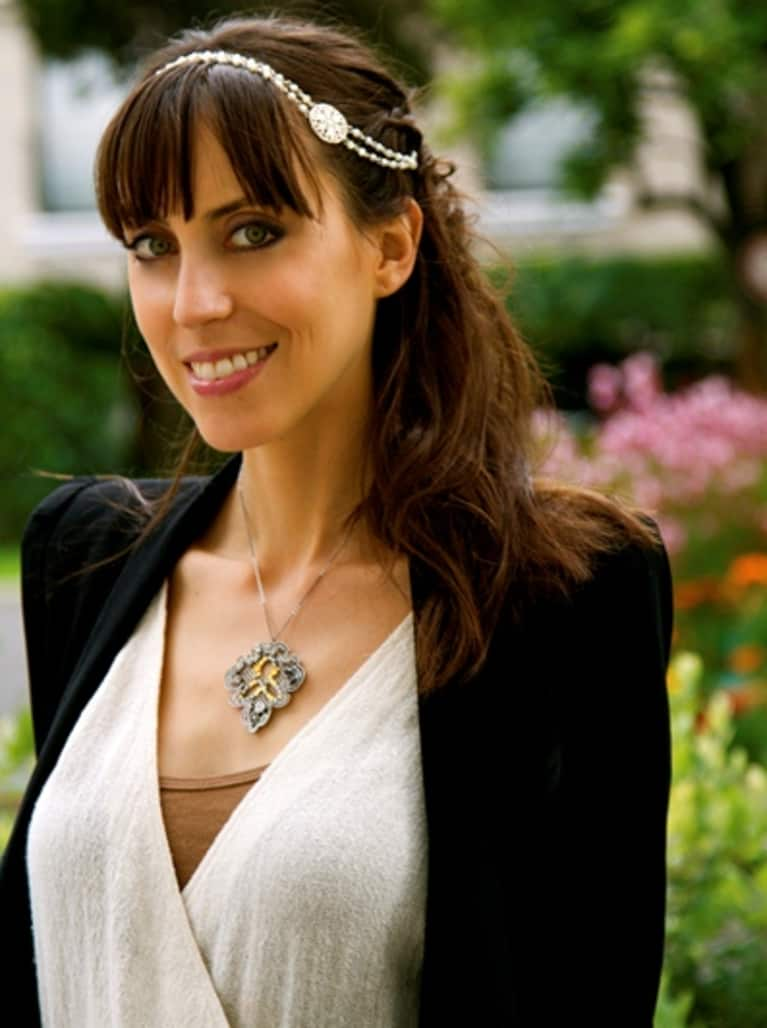 July 14th is "Bastille Day" in France, so in honor of our friends the Frogs, here are some recipes inspired from Gaul. French cuisine doesn't have to mean cream, butter and foie gras. Here are some French favorites reinvented with a dairy-free, gluten-free twist. Bon appétit!
1. "Foie Gras"
Foie gras may have been officially banned in California, but don't get your liver in aquiver – you can make a much more animal-friendly version that will also be more friendly to your organs. Try a flavorful nut pâté. Soak sunflower seeds and almonds overnight. Peel the almonds and mix both in a food processor with some soaked sun dried tomatoes, herbs such as basil, parsley and chives, olive oil, a pinch of salt and some cayenne pepper. Instead of the traditional French baguette, opt for some gluten-free, dairy-free crackers made with ground flax seeds, zucchini, a bit of water and salt, pepper and herbs. Dehydrate or place in the oven until crispy.
2. "Veloute"
A velouté is a rich, creamy soup usually made with cream and butter. A raw, vegan version, however, can be equally creamy and delicious. My summer favorite is a mix of avocado, cucumber, greens (spinach, kale, chard or romaine), celery, olive oil, pumpkin seed oil fresh cilantro and coconut water. Add spices like cayenne, cumin and coriander for a kick or throw in some pumpkin seeds, hemp seeds or almonds for an even creamier texture. Top with chopped chives and cilantro and sprinkle with hemp or pumpkin seeds. Or, try a rich carrot velouté with carrots, almond milk, miso paste, chopped apple and curry powder. Fresh coconut milk or coconut meat also add texture, flavor and refreshment to summer veloutés.
3. "Crêpes"
They may typically be stuffed with Nutella or ham and cheese, but traditional French crêpes are actually quite healthy, especially those from the Brittany region that use buckwheat as their base. Just mix buckwheat flour with some water and coconut oil and sautée in a pan and flip. Stuff with healthy ingredients like fresh fruits or greens. Try mixing fresh strawberries with maca powder for a sweet energy boost or make your own "rawtella" with cacao powder, mesquite and hazelnut butter and top with sliced banana.
4. "Le fromage"
Replace "le fromage" or "cheese" in French, with a "faux-mage" or, literally, "fake" cheese. Soak some brazil nuts, almonds or macadamia nuts and mix with a pinch of Himalayan sea salt, water and lemon juice and optional garlic and/or nutritional yeast until smooth and "cheesy."
5. "Mousse au chocolat"
This sinfully delicious dessert is actually good for you as well. It's a good mood food that is soothing on the mind and on the stomach. Plus, it's très easy. Just mix an avocado with some raw cacao powder, mesquite powder, cinnamon, vanilla powder and sweetener of choice (a pinch of stevia or a date) and add almond or brazil nut milk until creamy.
6. "Parfait"
Parfait means "perfect" in French and this version is perfect in so many ways. It's a balance of flavors and textures and is a refreshing breakfast or snack in summer that is light, yet also hearty and filling. I am nuts about coconuts and a "crème" made from young thai coconut meat and water is divine. You may be too busy licking your lips to worry about the bacteria in your gut, but your probiotics will help you to maintain healthy intestinal flora. Mix young thai coconut meat, water and soaked and peeled almonds with probiotic powder in a high-speed blender (I am currently having a hot love affair with a Vita-Mix and highly recommend you do too). Let sit in a warm place then stick in the refrigerator until ready to eat. Then, add some of the yogurt to a bowl, top with some puréed strawberries, fresh blueberries, sliced banana or fruit of choice, a handful of raw buckwheat crispies (soak buckwheat groats overnight then dehydrate until dry and crispy) and layer again. This makes a great breakfast or anytime snack.
7. "Riz au Lait"
Rice pudding in France is usually made with white rice and thick milk and is served piping hot. For a light, cooling, veggie version of the classic dish, try a chia pudding. Make your own almond milk by soaking almonds overnight, then mixing with water or coconut water in a high-speed blender (again, Vita-mix, je t'aime) and draining through a nut milk bag. Add mesquite powder, vanilla powder and cinnamon and add to a bowl with chia seeds. Mix thoroughly and let sit until the liquid is absorbed, anytime from 20 minutes to overnight. Add cacao powder for a chocolate kick or top with fresh fruit for a sweet snack.
8. "Tarte tatin"
The tarte tatin is one of France's most famous – and delicious – desserts. It's an upside down apple tart created when the mythical Tatin sisters fought over taking a tart out of the oven causing it to fall on its side. For the "crust," simply mix your favorite nuts – I recommend pecans, almonds, walnuts or a mix of all three – with some soaked dates and cinnamon and pack into a tart pan. Refrigerate while you make your filling. Chop apples and add to a pan with a tiny layer of water, cinnamon, ginger (powder or fresh), nutmeg and lemon juice and cover until cooked through. Mashed together, let cool, then add to the crust. It's a cooling summer version of the hot French classic. Or, if you want to turn up the heat, make a crust out of almond flour, chickpea flour, a pinch of salt, cinnamon and some water and bake in a tart pan until crispy. Make the apple filling in the same way, but serve piping hot atop the crust.
9. "Socca"
This dish from the South of France needs no nutrition revamping. In fact, it's already healthy! Just mix chickpea flour with water, olive oil and your favorite herbs or spices. Let soak, then add to a pan and bake in the oven and you'll have a hearty, chickpea pancake that you can top with your favorite summer veggies, particularly fresh tomatoes or zucchini that are abundant this time of year, pesto sauce or other Provencal flavors like olives or sun dried tomatoes.
10. "Macarons"
French macarons are the latest fashion craze overseas these days. You can make your own at home using some nut pulp (left over from making almond milk for some of the above recipes for example) mixed with dried coconut, salt, vanilla powder and some maple syrup or date paste. Dehydrate until crispy on the outside and soft on the inside. Stuff two together with some "crème" in the middle, made in the same way as the "faux-mage" above, only instead of salt or garlic, mix your soaked nuts with a bit of water, some lemon juice and vanilla powder until creamy. Add cacao powder for a chocolate crème, fresh fruits such as strawberries for a pretty pink crème or maca or lucuma powder for a superfood boost.