Coffee & Yoga - It's a Fine Balance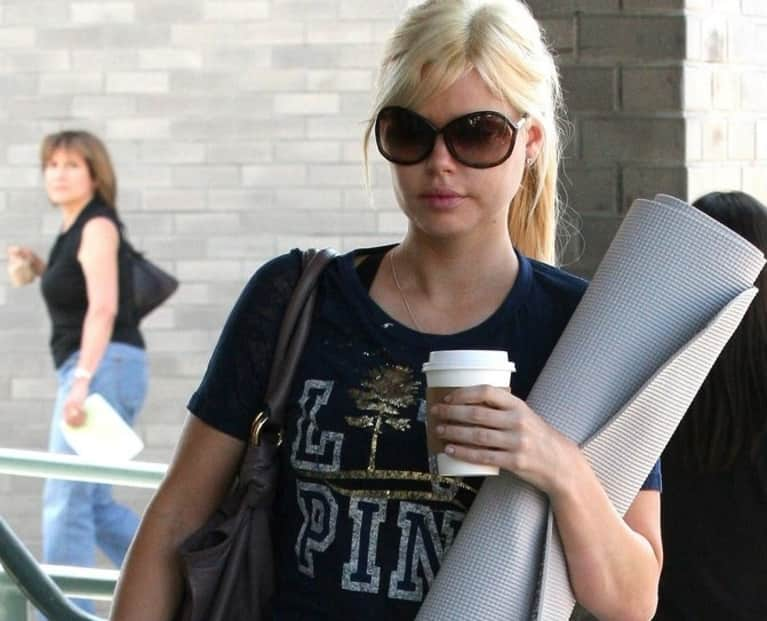 Yoga brings balance and awareness into my life. Constantly evolving, over the years I've noticed changes in my attitude, approach, and behavior. Best of all, I have a more positive outlook and that's the fuel that keeps me going every day.
There was a time in the very recent past when coffee used to be my fuel, especially in the morning; I've been known to prepare a late night cup too. I do enjoy a rich Americano - it has that sweet smell of the familiar, and looks so inviting with its swirls of golden crema. I also got into a habit of ordering a coffee (and pastry) straight after my Bikram practice. I was craving the flavorful brown liquid as well as the sugar hit. Even though I didn't consciously think about it, this was doing nothing to replenish my body after 90 minutes of sweating and stretching. Not only that, I noticed that come mid afternoon, I would fall victim to the proverbial slump; I needed something to refuel. It took a while to realize that my body was asking me to feed it a healthier alternative, and my energy levels were begging for more balance.
It was after I'd read 10 Reasons to Quit Your Coffee on Gaiam's Blog when I had a moment of clarity. A dedicated hot/Bikram yogi, the following point made me realize that some juice replacement therapy was in order:
"Elevated urinary excretion of important minerals such as calcium, magnesium and potassium have been noted in coffee drinkers. An imbalance in your electrolyte status can lead to serious systemic complications."
Through sweat, we lose potassium and sodium, magnesium, chloride, phosphate, sulphate, and calcium ions and bi-carbonates. This is precisely what coconut water, and nutrient rich fruits and greens seek to replenish.*
Imagine – I was drinking acidic coffee that further dehydrated me after sweating out these minerals. Instead of replacing and rejuvenating, I was further promoting their excretion.
Electrolytes affect all organs and systems in the body – they regulate muscle contraction, heart rate, balance of body fluid, and pH levels; I knew I had to take care of my health in order to level out my day to day. I am too diligent in my yoga practice, on and off the mat, to be setting myself back.
Finally I listened to my body; I really heard it.
I consciously switched my drinking habits – I exchanged my morning cuppa with a vitamin supplement, or watermelon juice; I replaced my after class dose of caffeine with a freshly squeezed green juice and/or antioxidant rich drink such as raw coconut water. I've always been a fan of such juices/drinks – I also have a weakness for kombucha but am currently avoiding it as I delve into its skeptical sugar content - but I had been drinking them at the wrong times. They were either an antidote to my 3pm crash, or a thirst quenching snack.
Better feeding my body has improved my overall wellbeing. I know I am doing something good for my body, and it shows on my skin, in my state of mind, and during my practice.
That said, I'd never give up an indulgence I love so much, especially if I am looking after my health in many other ways e.g. with yoga, by eating as organically as I can, and having minimal late nights out. I haven't found the miracle cure but drinking an Americano at better times of the day, and in moderation, seems to be working for me.
Thankfully, the news about coffee isn't all bad. Studies have shown that sipping on java has positive side effects. Some of which include a lower risk of the following: stroke, depression, heart failure, heart disease, cancer (e.g. of the skin), dementia, Parkinson's and Alzheimer's disease; as well as a decrease in the development of Type 2 diabetes.
These days, I still enjoy a coffee in the afternoon, or when my taste buds need a pick me up. My dream states have shifted too - instead of craving a java and a pastry (empty calories!) during Cobra pose, I pay more attention to the details of my asana practice, knowing that I am taking conscious steps towards wellness.
NB: A moderate intake of caffeine is probably around 300 mg per day. This is roughly 3 to 4 cups of ground roasted coffee or 5 cups of instant.
*Read more here: Hydration and Replenishment for (Hot) Yogis.
image via