5 Ways to More Energized Living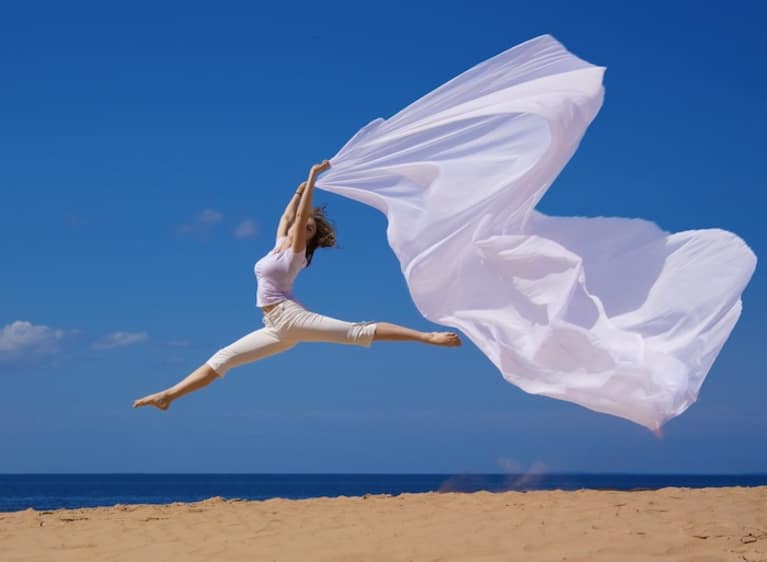 Are you tired of feeling tired all the time? Do you feel as though you struggle to wake up in the morning and feel sleepy throughout the day? Lethargic? Foggy? You're not alone!
Many people go through this experience day in and day out, and they feel that this is "normal." Years ago I used to have the same experience; sleeping a few hours a night, struggling to open my eyes in the morning, dragging my body around like a sack of heavy potatoes. I totally felt this was how it was meant to be. How wrong was I?
Years went by, and I developed an understanding of the body and mind and became a health coach to support others in realizing that they too can have the energy they've always wanted. All it takes are a few simple steps and dedication. Before you know it, you'll be jumping out of bed every morning excited for the day ahead. Really.
So, if you feel that now is the time for you to finally leap out of bed and give up the crawling, take these five tips and put them into action. Consistency and dedication are needed for maximum impact!
1. Water – I know that you've probably read this a million times and people have told you, left, right and center to drink more water... so, what's your reason for not reaching out for a glass of clear, natural energizer? It's totally free, and you can't live without it. Lack of water equals lack of energy. Yes, the body is made up of 70% water, but every part of your body needs water to function. The best thing to do is to start your day with a large glass (preferably filtered or bottled) as soon as you wake up in the morning. You can add a squeeze of lemon too, for taste (this also helps detoxification!). Keep a bottle of water close by and take sips throughout the day, topping up when needed. If you have difficulty remembering, set times throughout the day to get in your H20.
2. Green Smoothies – Whenever I've walked around with a large bottle of "greens," I've always had people stare or question me about what I'm drinking. People grimace and make faces when I tell them it contains spinach, but become pleasantly surprised after tasting it. Whatever your thoughts about green smoothies, I'd like for you to be open-minded and try them out. You will be pleasantly surprised! There are many sites online where you can go for recipes, but you can try this quick one for a fast energy boost in the morning (after your glass of water of course!): one large sweet mango, a handful of blueberries and a large handful of spinach. Whiz it all up in a blender (starting with the mango), and add water if you prefer it a little runnier. Sip throughout the morning and enjoy.
3. Deep Breathing – You may think that breathing comes naturally, and even though, of course you are right, you may be breathing shallow, therefore preventing the body from getting the sufficient oxygen it needs to function at its peak. Even though you may be busy throughout the day, try to set times to focus on your breathing, as this will not only help to regain your energy but also help calm you down in stressful situations. There are many ways of deep breathing, but one of the simplest is the following exercise suggested by Dr. Andrew Weil: Put the tip of your tongue against the ridge behind your upper teeth. Exhale completely through your mouth, making a whoosh sound. Then inhale deeply through your nose for a count of four, hold your breath for a count of seven, and exhale through your mouth for a count of eight. Repeat for a total of four breaths. This should leave you feeling re-energized and ready for action!
4. Exercise – Whether you exercise or not, you know that it's good for you. Fitness is all wherever you look. In London we have the Olympics coming up very soon, Wimbledon is on, and the Euro football has just ended. Sports and fitness are everywhere, but why do some forego? We all have our excuses for not exercising whether it's "no time," "too tired" or "too busy." And, often people feel blocked to the idea of exercise. Cut yourself a break; no one is asking you to run a marathon, or run at all! As long as you get some form of movement into your daily schedule, it would make a huge difference in your life. You can join a dance class or Zumba, do some stretching exercises, climb some stairs for ten minutes... the list of ideas is endless. If you prefer, you could even get a DVD which focuses on 10 minute exercises that you can do any time. Go for it, and let me know how you get on!
5. Sleep – Lastly but also quite importantly, your body and mind need the rest that sleep provides. Your mind goes into relaxation mode and your body re-energizes itself for the following day. If you have difficulty sleeping, it may be that you have a lot of chatter or worry on your mind. You need to wind down beforehand. Maybe relax with a fun and easy-to-read book, stretch and do some deep breathing or listen to calming relaxation music. Try to get 6-8 hours of sleep every night, although this can vary from person to person. Block out all light so that the body knows it's time to sleep, and try to wake up and go to bed at the same time each day and night.
Follow these simple tips and they could help you re-energize your life!