4 Things That My Daughter Taught Me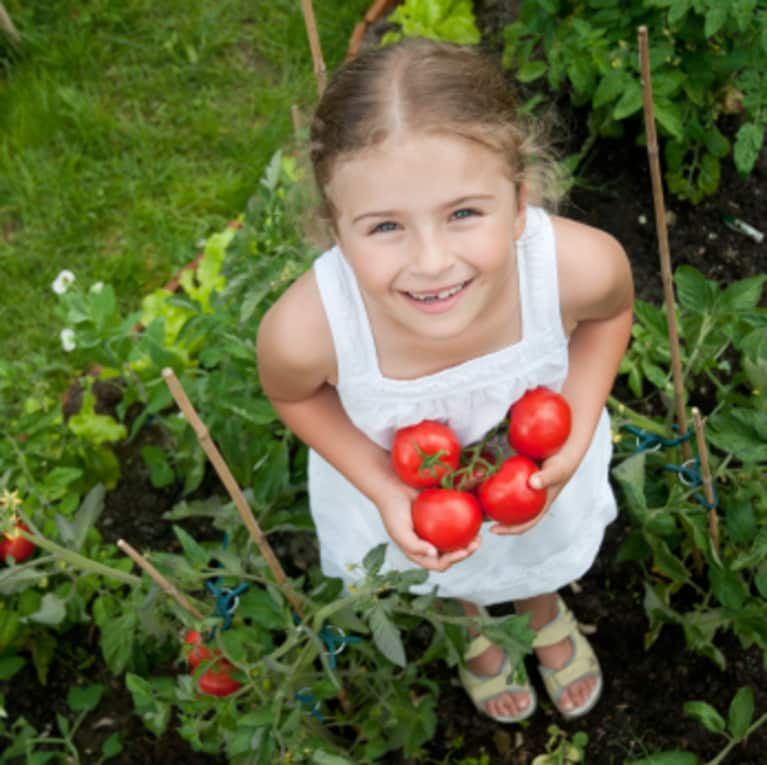 On March 25 my entire world changed when my daughter, Alessandra was born. While I have always felt that our families are our greatest teachers, I feel that children are especially powerful teachers to their parents. I expected an intense relationship and a lot of emotion upon Alessandra's birth, but I didn't realize how quickly I would learn so much.
Below I share with you four valuable lessons that my daughter has so graciously shared with me.
1. Make Good Use of Your Time: I have a passion for the work that I do, along with exercising and eating well. It's been very difficult to divert my attention from these things to focusing almost exclusively on my infant daughter who needs me for pretty much everything.
When she is napping, I make use of that time so well that I am actually finding that I am more productive than I was prior to her arrival. I don't allow myself to get distracted or discouraged very easily, anymore. It's made me prioritize and helped me see what I value most.
2. Be Present: Presence is one of those things that I thought I kind of understood during yoga or meditation. Now I realize that I was just seeing the tip of the iceberg! If I'm not present with my daughter, things don't go very well. I can't be too methodical with how I try to calm her down when she's tired but doesn't want to sleep, or when she's fussy and I cant seem to make her happy. She also is completely aware of when I'm not giving her my undivided attention, so when I am with her, I am really with her.
I tune into her needs best by being present. It is pretty easy to be present with babies because they are so pure, so happy, and so full of love. I think presence is one big reason why many people love to be around babies so much. That feeling of being in the moment is very lacking in most day to day lives, and we all crave it on some level, even if we are not conscious of how great that need is.
3. Take Excellent Care Of Yourself: Now I see why so many women have a hard time losing weight post partum, or taking some time for themselves, or getting decent sleep! Babies can be so energizing because they are so amazing, but the demanding nature of caring for a newborn can be equally exhausting. I know that a calm, happy, healthy mother is the best gift I can ever give her, so I make sure that I take care of myself even MORE than before. If I'm exhausted and feel depleted, I will show my daughter that is the way that life is, and that feeling tired, depleted, and uncared for is acceptable. That is not a lesson I want to teach her.
This means that yes, I still get my daily green juice into my body by making it in big batches with my husband twice a month and freezing a lot of it. I also still get my exercise in, even if it is just a long walk aoutside with Alessandra strapped on me, and I am sure to figure out a way to make time to get fresh ingredients for my salads and my organic, whole food meals. I also make sure to take time to write and pay attention to the spiritual and lifestyle practices that have proved to be so beneficial for me in the years leading up to becoming pregnant.
I've also taken time to do the things that have brought me pleasure as an individual such as reading for fun, studying astrology, watching Sex and the City reruns, and dancing to my favorite music. Yes, I dance while holding my baby (she loves it), and I read and watch reruns only if she has fallen asleep, but I still try to make time for it. I know that it is still important to take care of myself and honor myself as an individual. Becoming a mother doesn't necessarily mean that your old self needs to to fade away, especially if you enjoyed your life and your interests before becoming a mom!
4. Don't Put Pressure On Yourself To Be Perfect: I learned right away that I was going to mess up - a lot. It started when I realized that the outfit I brought to the birth center to bring Alessandra home in was way too big for her. I felt even more inadequate when I realized that I did not know how to diaper or clothe her (thankfully my mom and dad were there to help me get past those bumps in the road)! I have continued to learn this lesson as I've realized nursing is not as easy as I thought it would be (although the hard work and dedication is worth it), and that sometimes babies cry no matter what you do to try and soothe them. I always keep in mind that if I am in the moment with her, and if I follow my gut, I will find a way to make her happy and calm. Sometimes it just takes longer than I'd like it to!
While I feel exhausted and sometimes extremely frustated by my futile attempts to get her to nap, sleep through the night in a bassinet, or sit calmly though a car ride, I have found these past four months to be deeply fulfilling. Taking care of an infant feels so natural to me and brings a feeling of wholeness to my heart. After only fifteen and a half weeks, Alessandra has already proven to be my greatest teacher.