3 Life Lessons from Superfoodie David Wolfe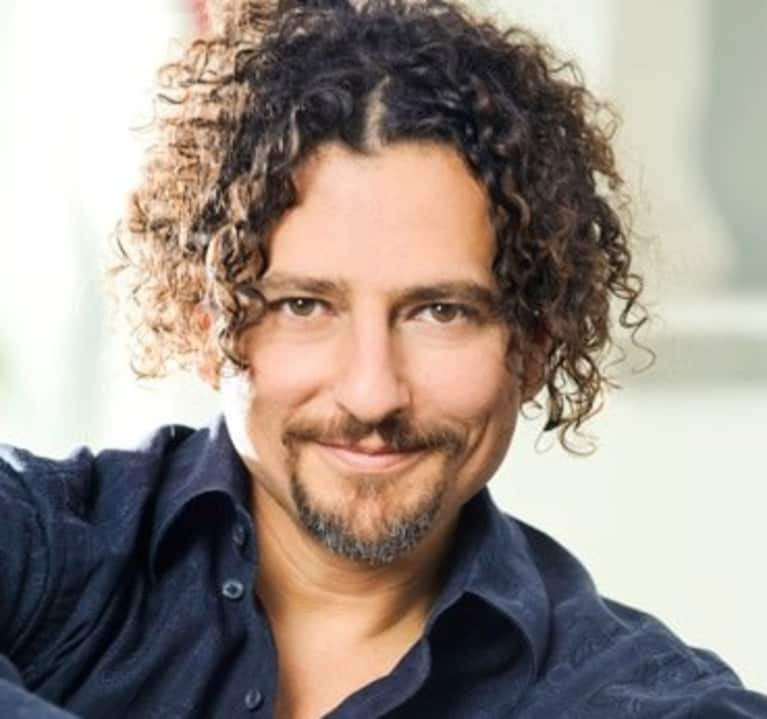 Oh, you've heard of goji berries. Was that you last night at the happy hour telling everyone the healing powers of avocados for the skin and body? Chia seeds? That's right, you were putting those on your yogurt back in 2011. When it comes to superfoods, you've read the memo and written at least two blog posts of your own on the subject.
We all recognize their incredible healing, anti-aging and feel-good powers for the body, but what are the superfoods for the mind? How can we heal and reverse old habits that are rooted deeper than our digestive system?
I recently had the pleasure of spending a day with David Wolfe at Organic Avenue in NYC. He was a raw foodie before raw was cool, and he continues to push the envelope with foods and what we consume. After hearing him speak for an afternoon, what stuck with me was not the tangible diet knowledge, but his deeper teachings. He's not just giving you a recipe for a breakfast smoothie; it's an empowering way of thinking. So, here is a healthy serving for you. I recommend it with a side of raw chocolate.
Three Life Lessons from David Wolfe: The Superfood Way of Life
1. Today is the best day ever
It's his mantra, his web site and what he aspires to. The key word here is aspire. We can't seek out the best in life until we start believing we deserve it. On the flip side, it doesn't do anyone any good to beat ourselves up when we fall short and recognize that we've settled for less than the best.
Here's the best part: what about those times when it's not the best day ever? I noticed he never refers to any product, diet or food as bad, or taboo. It's almost as if he doesn't want those negative vibes making an imprint on his existence. If something is not up to par, he refers to it as "other than the best ever." I love this for two reasons: one, it lets go of negative thinking, and two, it brings a sense of humor to our lives.
You miss the train, you're dripping sweat and realize you grabbed two pairs of workout pants with no top, you say to yourself, "well, this is other than the best situation ever." You laugh at yourself, you soften to it. Or, you're traveling and in desperate need of a green fix only to find yourself face-to-face with iceberg lettuce as your only option: "other than the best meal ever." Try it; it just might make way for the best day ever.
2. Start from where you are
Most suffering comes from wishing things were different from how they are. It's addictive. Our minds can teeter from complaints to not-good-enoughs that easily leave us feeling our life is less than desirable, maybe even hopeless in some areas. David kept using the phrase, "what are you going to do about it, anyway?" It's powerful, because we can't change the present in the present, but we sure can shape the future. So whatever situation you find yourself in, accept it, come to terms with it as reality, and then you can decide if you want to make a change. It puts our thoughts into action instead of keeping us in the cycle of self-loathing and victimization.
3. Be the mad scientist of your own life
We are always looking for the solution. The absolute, the perfect diet, exercise, partner, routine, but because life is not linear, what works one day, doesn't seem to fit the next (we're not just talking about your favorite jeans here). David is always pushing, experimenting. He continually emphasizes that he doesn't take anyone's word for it, until he tries it himself.
Having a healthy curiosity is the recipe for you to download and share, experiencing how different foods, habits, relationships feel for YOU? Grab your lab coat, if we're lucky, it's a long journey with plenty of time for experimentation.