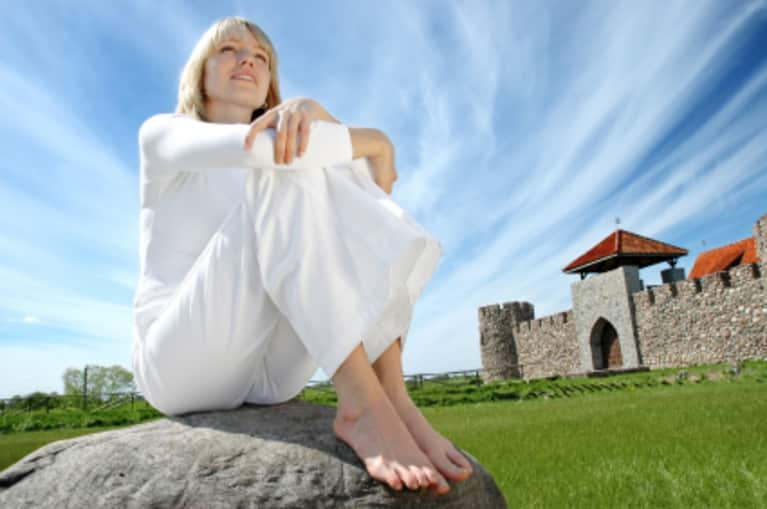 I'm in a very good place these days. This was not always the case as I have had some serious hardships to contend with; losing a sibling to Leukemia, having cancer myself complete with a bone marrow transplant, an unexpected seizure and coma after a rather routine medical procedure…you're getting the drift. So when I read all the positivity posted on my social media sites I'm mostly grateful and usually uplifted, but also feel some concern for those who can't board the happy train just yet.
As a trained psychotherapist, I worry about readers who may be going through a horrendous ordeal, and be wondering why they aren't able to reframe their experience in a positive light. That they may think there is something wrong with them for not being able to put a luminous spin on their situation, or worse yet, bury their feelings and suffer in silence.
When terrible things happen we must grieve to move on in a healthy and authentic way. Grief is not just the loss of a loved one by death, but can be the loss of anything that was important to us or provided us with security and stability. Elizabeth Kubler-Ross talked about five stages of grief, and these stages are not a neat and tidy, linear package. I want to give everyone struggling permission to feel lousy if they need to. If your situation is too overwhelming or interfering with your daily functioning, then by all means find a good therapist to assist in helping you move through your grief, but for many of us we just need the permission to have a bad day, week, or even month in some cases. Life is just not always easy.
I watched a sad movie last week and cried and cried. Now while the movie was sad it did not warrant the fountain of salt water pouring out of my eyes. When the movie concluded, I felt happy, light, and in a great mood. Thinking about it later, I realized that I had really been bottling up many things and just the sheer release of tears was helpful for me even though I wasn't crying about my own stuff (or was I?).
If you feel lousy feel free to cry, vent, take to your bed, nap, journal, take a long shower, a hot bath, call a trusted friend, eat some ice cream (non-dairy, of course) and let go of the controls. Feel those feelings so that you can move through the sadness to a place that is real and a whole lot better.