Give Yourself An Hour Every Day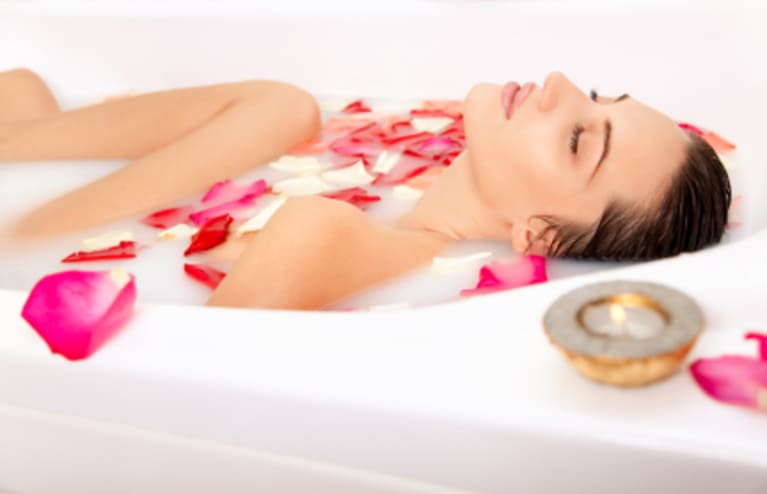 I have spent my entire life working and thinking about working. I have lived for the hustle-and-bustle entertainment industry, the tireless gossip in the music game, and studied the ever-changing technology in automotives. And then, one day, I just stopped.
I had no choice. My body wanted some attention. My mind commanded some relaxation. And when your mind and body demand something, they'll make sure you listen.
As a certified workaholic who had a daily breakfast of Doritos and Red Bull (are you gagging yet?), I bought books that had yet to be read and slacked on my yoga more than I desired to. Work always took precedence.
Of course, I would love to take time to read my books on natural remedies and learn holistic ways to take care of my body. I wanted to go to yoga class more than once a week. I yearned to take walks every day during sunset, and despite the fact it was right outside, those walks rarely happened.
I felt guilty, then resentful of my work. And even though I love what I do, I found myself doing things, such as treating myself to Starbucks when I missed out on a yoga class for work. It never felt good in the end. That's not living.
On that one fateful day, I learned my temple would no longer stand for this. You have to take time for yourself. Not just every now and then, but every day, even if you have to schedule it as a job. So take out the iPhones, Androids, and daily planners to book an hour a day to yourself.
They don't have to be a consecutive hour - perhaps thirty minutes in the morning and thirty minutes in the evening. Just don't spend that time in front of the television or catching up on emails. This is about doing something productive for your body and mind.
Yes, I am a certified workaholic. I want to be successful. I want to live my dream. They say with success comes happiness, but I have come to realize it's the other way around. Only when you are truly happy can you truly tap into your potential to be successful.
Rather than focusing on the grind, take some me-time. Read, meditate, swim, jog, soak up the sun, take a walk with nature, and enjoy the beneficial effects that come with it. I personally love to grow organic fruits and veggies (mangoes, peaches, and limes… yum!). Taking the time to do the things you love creates a happier individual, and with that comes more positive energy and productivity.
My mind and body do so much for me every minute of every day. The least I can do is give them an hour. So now is my time to put the pen down.
It feels good. It feels right.