23 Moments I Savor Every Day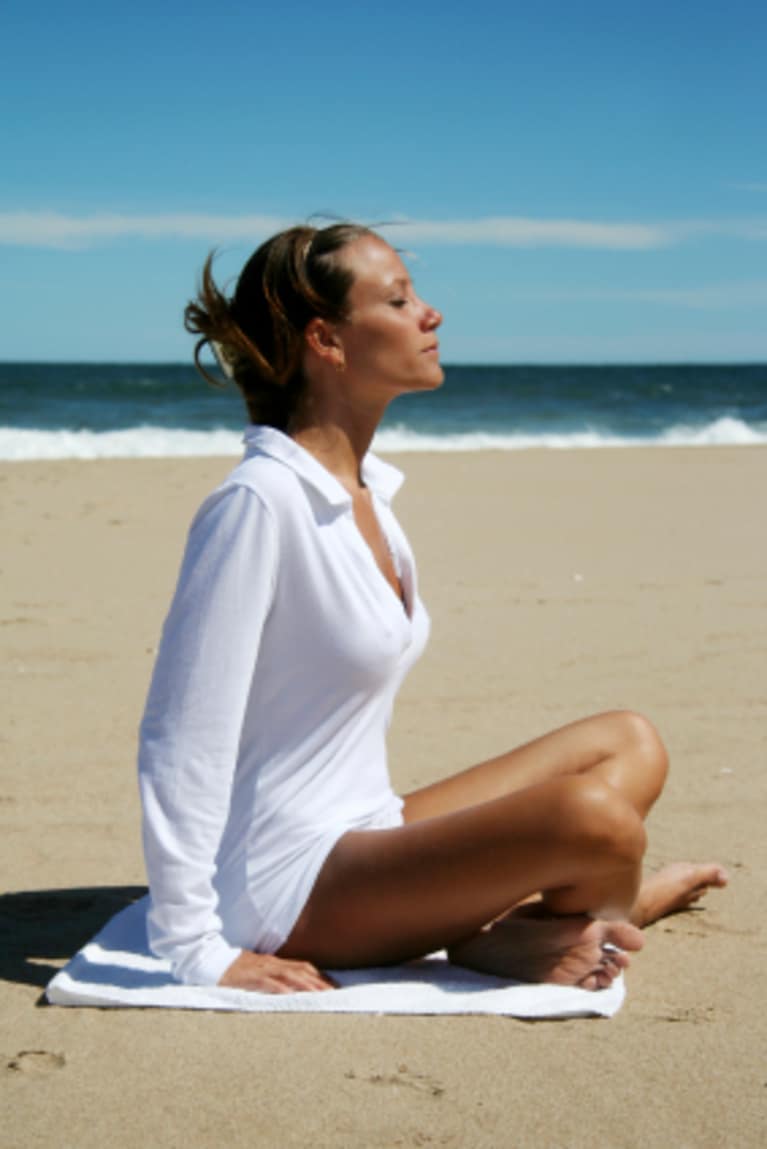 "Learn from yesterday, live for today, hope for tomorrow." - Albert Einstein
I learned a very simple yet profound lesson a few years ago from a very close and dear friend. I learned that I needed to stop being so consumed with regret, envy, money, social status, beauty and youth, and just be grateful that I had the present moment.
I remember the conversation as if it was only yesterday. The conversation was so simple, and I am sure that my friend would not even remember it, yet it was so profound to me. The conversation went something like this: I was worried about getting older and losing my youth, so I asked my friend (assuming that she would say yes, as everybody else did), "Do you hate getting older?" My friend turned to me and said, "No, because with each birthday I reach I am blessed to see another year, as tomorrow is never guaranteed - not to anybody."
Instantly, something deep resonated within me. I realised that for all these years I had missed the greatest gift I could ever get, to experience life and the gift of today. I had spent far too much time and energy worrying about social status, high paying jobs, artificial beauty and youth. I had lost my grip, I had completely become consumed with things that were not important, and as a result I lost my grateful heart.
I write this article and dedicate my heartfelt thanks to my friend Tanya. Not only did she answer my question that day, but she awoke the question within my own heart: "Why was I taking every moment for granted and not savoring the gift of now?"
We live in a world that is so consumed by excellence and perfection. Many of us have allowed the outside world to define who we are. We let the world tell us that we need more money, cooler gadgets, a better job, to become more beautiful, to become a better parent – in fact, it is an endless pursuit of trying to fit the perfect mould. The problem with this is that we get so lost in the process that we forget to live. It is a battle that we can never win, because there is always something more that we need.
Think about it: yesterday's luxuries are today's necessities. Things that were once luxury are now everyday necessities like color TVs, DVD players, hairdressers and coffee shops. And our days are full with the endless chores and tasks which promise to deliver us extraordinary things and moments. For many of us, we have lost the ability to appreciate the simpler things in life; we are taking more and more for granted.
Each day that we wake up, we are given another chance to experience life. It is an opportunity to start over and learn something new. We are given the gift to see another sunrise, to hear the birds sing to us, to feel the fresh air in our lungs, to make new friends and to forgive past hurts, to enjoy the smell of our morning coffee brewing, to play in the ocean, to jump in a puddle, to grow older and wiser, to brighten someone else's day, to love and to be hurt, to laugh and to experience, to do the things we love, to risk it all and to just simply live.
Start living for today; each morning start the day with a grateful heart. Open your eyes, kiss the new day with a smile, then breathe in the morning air and say a huge "thank you." Start being thankful for what you do have, choose to see the beauty in ordinary moments, find inspiration around you – the world is full of everyday miracles. Get curious about life, take a chance, embrace risks, walk the unknown path, and add a little spark to your day by doing something you would not normally do. Take notice of everything around you – the people, the smells, the sounds – because there is inspiration to be found in the everyday, ordinary moments.
Quit worrying about the past or the future. You can't do anything about yesterday because it's gone, and tomorrow is never guaranteed – no matter who you are.
Choose to only take care of today by embracing and savoring the moment.
Some everyday moments that now give me pleasure are:
I savor the first sip of my morning chai tea.
I love opening up all the windows in my home to fill my space and heart with fresh air.
I get a buzz when my favorite song is played on the radio.
I feel humbled when receiving an encouraging email about my blog.
I find beauty in listening to the birds chatter outside my window.
I savor the smell of my winter soup simmering on the stove top.
I feel fortunate enough to be inspired by everyday people.
I appreciate the feeling of bliss and harmony after my morning yoga class.
I embrace receiving a compliment.
I live for my next breath
I feel honored to have choices and be able to decide for myself.
I am truly grateful for the fresh water that spills out of my tap.
I appreciate having the knowledge and power to feed my body with nourishing foods.
I embrace the sensuality of a hot shower.
I embrace the wisdom I have gained throughout the good and bad in my life.
I feel honored to witness a kind act.
I admire sincere and honest people.
I am grateful for getting text messages from my friends and family - just to say hello.
I embrace and own my laugh lines.
I am astounded by the miracles of Mother Nature – such as an opening of a daisy first thing in the morning.
I soak in the sunshine.
I am amazed at the knowledge and wisdom that my horse teaches me.
I am truly grateful that I have woken up to greet a new day.
Every day is filled with extraordinary moments. Stop trying to chase the superficial things of the world, and embrace what is all around you today. You truly have the gift of living; there are miracles everywhere. Choose to see them and enjoy them, because each new day brings new experiences filled with endless possibilities.
You don't hold this gift forever, so what are you going to do with your day today?