What Are You Manifesting?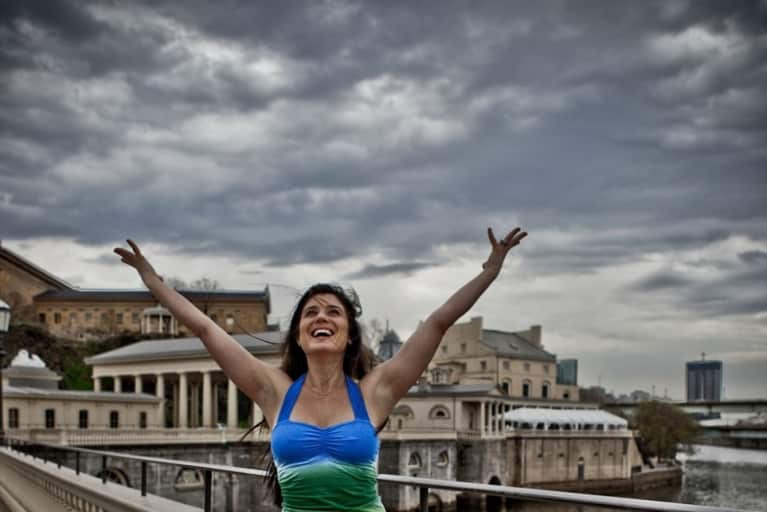 It's like that Damien Rice song, the Blower's Daughter, "And so it is, just like you said it would be..."
And so it is.
I love the know-it-allness of it. The finality of it. Yeah Universe, and so it is. So there!
So now, the question is this: What is?
What are you manifesting into your life? As for me: I am manifesting a best-selling book that inspires many people all over the world and gives me enough financial freedom to have a family and be able to maintain ease in my life. And so it is.
That's just one example.
This was me for many, many years: I am fat and "just" a waitress. And so it is. Was it true? Heck No! But I sure as day believed it, so what difference did it make whether it was true?
I lived my life as if it was.
Oy vey.
(My Golden Rule: When horrified, I revert to Yiddish.)
And hey, here's the catch. Whatever it is, that is: Do Not Be attached to the Outcome of it.
Ugh, why does it have to be so hard?
It's not hard actually. It just takes a wee bit of practice. Like anything worth its weight in salt and vinegar chips.
So, the And So It Is is actually referring to the feeling that comes about when you have manifested what you want?
Yes!
Be in the feeling of what you want to receive!
But in the meantime, I beg of you: Believe it!
Believe that it is on its way. Believe that it is just around the corner and all you have to do is open your eyes a little wider and change a few thought patterns and poof!
It shall be.
What harm can it do to believe a little more, to go out and take that bull by the horns and ride him all the way home?
So here is your challenge: Start a sentence below in the comment section with what you are manifesting into your life and follow it with: And So It Is.
And then, Damnit, believe it!
I am off to work on my future best-selling book. "Hearing My Heart For The First Time: A Memoir of Loss and Found."
And so it is.
Your turn…