Why You Should Go for the Greens!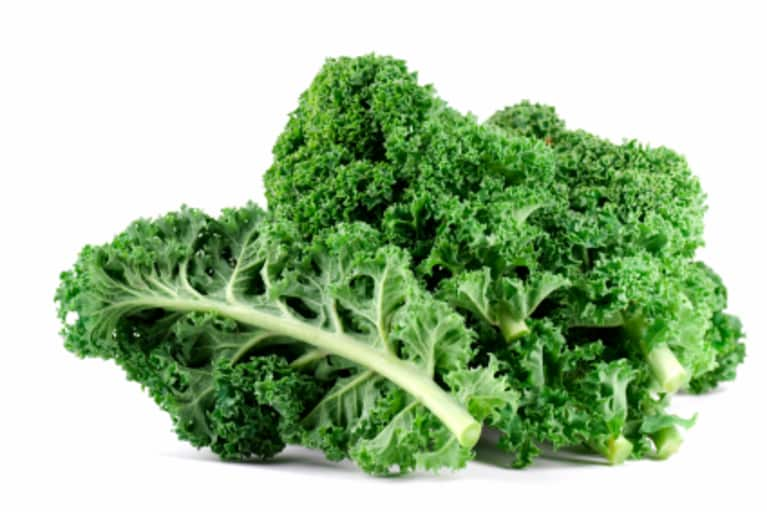 Greens are a vital addition to your diet, and the high vitamin and mineral content in these verdant virtuosos contributes to healthy skin, teeth, hair and nails. If you're looking for that flawlessly radiant complexion and shiny, luscious hair, adding more greens to your daily diet is a must.
A few simple ways to do this is by creating green smoothies for breakfast, tucking mixed greens into soups, folding them into an omelet and eating them as snacks throughout the day. Kale and green bean chips are delicious for when you've got an attack of the munchies. They can be baked in the oven or dehydrated and topped with nutritional yeast flakes for a cheesy, quick and healthy snack.
Studies have shown that the chlorophyll content of many green veggies enhances your immune system. The darker and greener the vegetable, the better, as these veggies contain the highest levels of chlorophyll. The purpose of chlorophyll in the body is to remove heavy metals, naturally strengthening the walls of the organs at a cellular level and providing antioxidants, which cleanse the colon and other organs of toxins and wastes.
Chlorophyll helps in neutralizing the pollution that we breathe in every day. If you are a smoker, it's an absolutely crucial supplement for your diet. When you ingest chlorophyll, your hemoglobin count is elevated and as a result of this, you'll find that your circulation improves and you'll have much more energy. Not only is it a blood enricher, it also cleanses and improves the health of the intestines, uterus and lungs. Some people use chlorophyll as a natural breath freshener and body deodorizer. That's internally of course - no one wants to go out looking like the incredible hulk!
To get a large dose of super-greens, juicing is quick and highly effective. Here's my juice-of-the-moment:
Cucumber, Spinach, Basil, Lemon and Lime Juice
Refreshing and invigorating, this juice is an excellent way to start the day - cleansing, detoxifying and renewing health at cellular level.
Preparation Time: 5 minutes (Serves 2)
What You'll Need
2 bunches English spinach
2 cucumbers cut in half lengthwise
1 lemon (zest and pith removed)
1 lime (zest and pith removed)
½ cup of fresh basil leaves
Method
Place ingredients through the juicer remembering to make them small enough to fit through the shoot. Adding ice cubes once you have finished will make the juice even more palatable and reduce the acidity of the lime and lemon. If you prefer a sweeter juice, why not add a small amount of carrot or apple? Remember too much fruit causes spikes in blood sugar levels.
Green veggies are multi-tasking superstars in the kitchen, and it's fun to find new greens to add texture and sample new flavors in your dishes. Here are a couple delicious Asian greens that are becoming increasingly more popular in mainstream cuisine.
Choy sum: This cabbage is also known as the Chinese flowering cabbage and has yellow flowers and looks like a slimmer version of bok choy. All sections of the vegetable can be cooked and it can be used as a substitute for broccoli. Nutritionally, it is a good source of vitamin C, beta-carotene and provides some iron. It also contains dietary fiber.
Ehn choy: Also known as amaranth, Chinese spinach is a leafy green vegetable (sometimes with red veins) usually sold with its roots attached. Nutritionally, it is a good source of vitamin C, beta-carotene, folic acid, calcium, iron and dietary fiber.
Why not visit your local Asian market and discover some new greens to add to your stir fries? Greens are a great addition to any healthy diet and delicious too!
For more super-food, gluten, wheat, dairy, yeast and sugar-free recipes visit superchargedfood.com