10 Ways to Avoid Overeating at Summer Soirées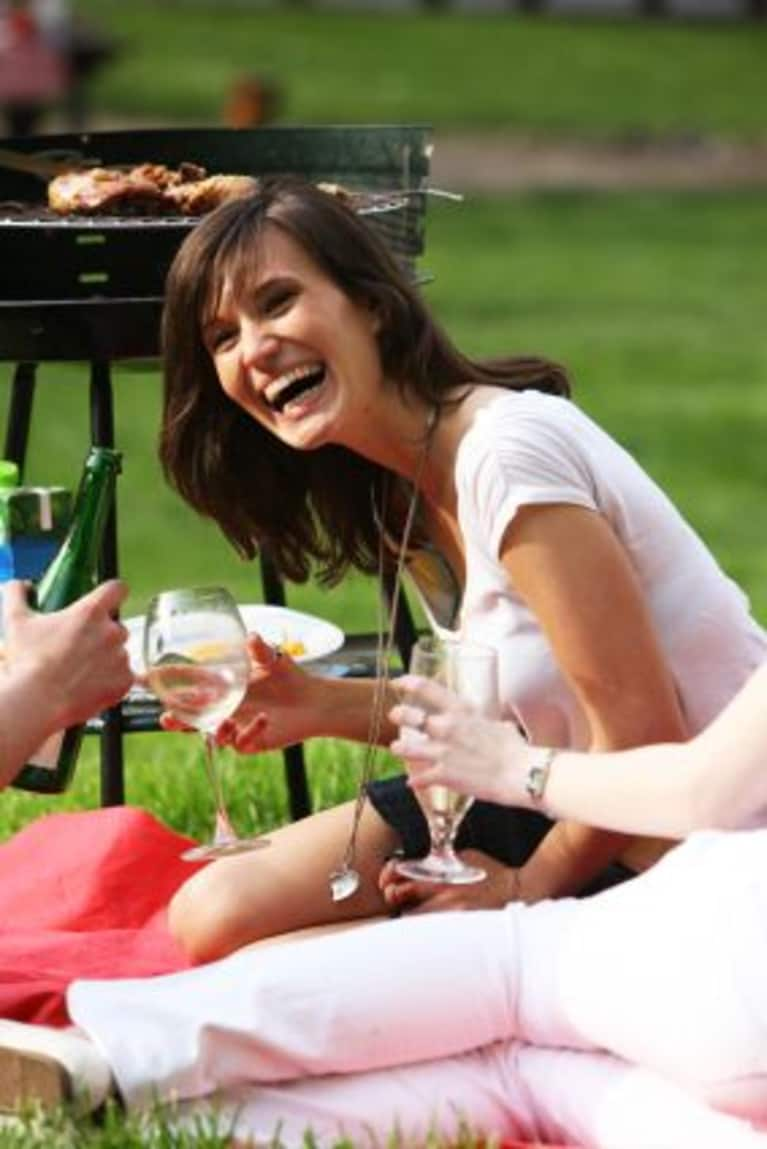 Ahhhh... summertime: the season of lazy beach and pool days, vacations, movies and lots of temptations. From fairs to backyard barbecues, we're constantly tempted with bad food choices that pack on unhealthy amounts of calories, fat and sugar. While there's nothing wrong with indulging once in a while, a flow of invitations and social outings doesn't have to mean constant overeating.
Try these 10 strategies for controlled social eating and drinking:
1. Eat before you go. Fill up at home on fruits, vegetables, lean chicken and fish, beans, etc. This way when you get to the outing, you aren't starving and out of control.
2. Bring a healthy dish. This way, you know there's something good for you to eat, if all the other choices aren't good ones.
3. Eat small portions. It can be overwhelming when there are so many choices. If you really want to try everything, then allow yourself to do so. But take small, tasting portions. You get the most pleasure from food in the first two bites. The rest just tacks on fat and calories. Savor the small bites.
4. Socialize. Whether you are at a party, a festival or a neighborhood gathering, enjoy the event and the company of those who are there. Spend time catching up with people you haven't seen in a while or meeting new people.
5. Drink water. Adults need 8-10 glasses of water per day or ½ ounce for every pound of body weight. By drinking water at a party, not only will you get your fill for the day, but you'll also "crowd out" or not have the time (or hands!) for drinking and eating a lot of other things.
6. For every alcoholic beverage, drink a glass of water. Alcohol dehydrates you and fills you with extra calories and sugar. Take a "time out" by giving alcohol and water turns.
7. Fill up on fruits & veggies. Often times, we can find watermelon, fruit salad and crudités at summer gatherings. When possible, fill your plate with these seasonal treats.
8. Ask yourself some questions. Do you really want the food you're about to eat? How will it serve you if you eat the food? How will you feel after? Are you full, hungry, bored?
9. Be active. What else is going on at the event? Volleyball? Swimming? Frisbee? Participate in the activities and you will not only burn calories, but you won't be tempted to take any more in either.
10. Keep busy. Whether it's socializing, playing games, helping the host, cleaning, replenishing, picking up garbage, spending time with your kids or spouse, or just taking in the atmosphere… be in the moment and enjoy the event. Remember, there are many reasons to enjoy summer's special time's… it doesn't always have to be about the food.