4 Secrets to Delicious Juices & Smoothies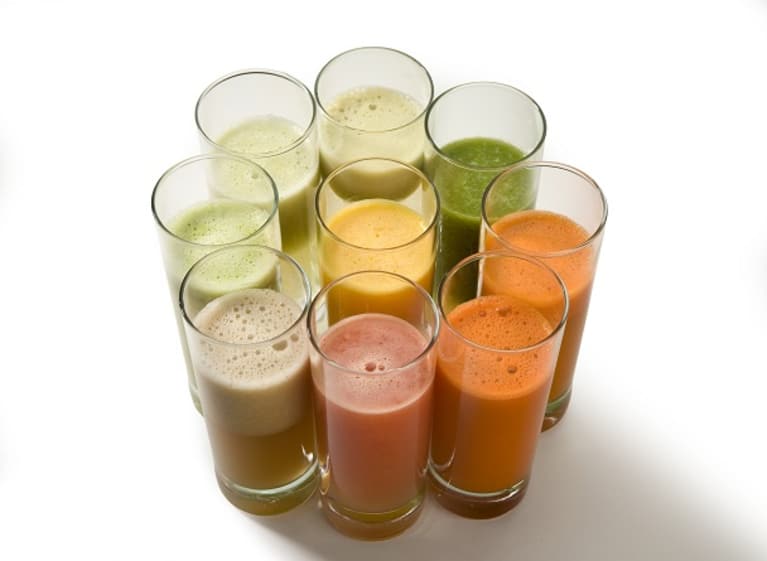 Here are four secrets to make your juice or smoothie absolutely delicious and nutritious. And yes, they all start with the letter 'S' :)
1. Smoothie Substitute.
Prefer a smoothie rather than a juice? No problem! Whether you want to cool off in the hot summer weather, or want to feel full, it is easy to turn any juice recipe into a smoothie. Combine 1 cup juice from any recipe, add the following and Purée until smooth.
1 cup ice cubes
1 medium peeled banana
1/2 cup plain soy yogurt (What is soy yogurt? Well, it has all the health benefits of soy protein and probiotics, but with no dairy, cholesterol or chemical additives. Soy yogurt is so rich and creamy most people are surprised to find out its dairy free!)
 2. Spicy Addition
To add a little kick or spice to your smoothie or juice, select your preference, and add to taste.
Hot pepper sauce
Fresh ground pepper
Cinnamon
Nutmeg
Celery seed
Ground cumin
3. Sweeteners Options
Is your sweet tooth aching? Instead of sugar, feed it with natural alternatives:
Agave Nectar
Mayple Syrup
Honey
Dates
4. Superfoods
Superfoods are whole, natural foods that provide more vitamins, minerals, essential fatty acids, fiber, phytonutrients, and antioxidants than other foods. Here are some you might want to add:
Acai Berries
Almond Butter
Aloe Vera Juice
Avocado
Chia Seed
Flax Seed
Ginger
Pumpkin
Sprouts
Wheatgrass
Remember, you can always have your smoothie or juice as either a snack or meal replacement!