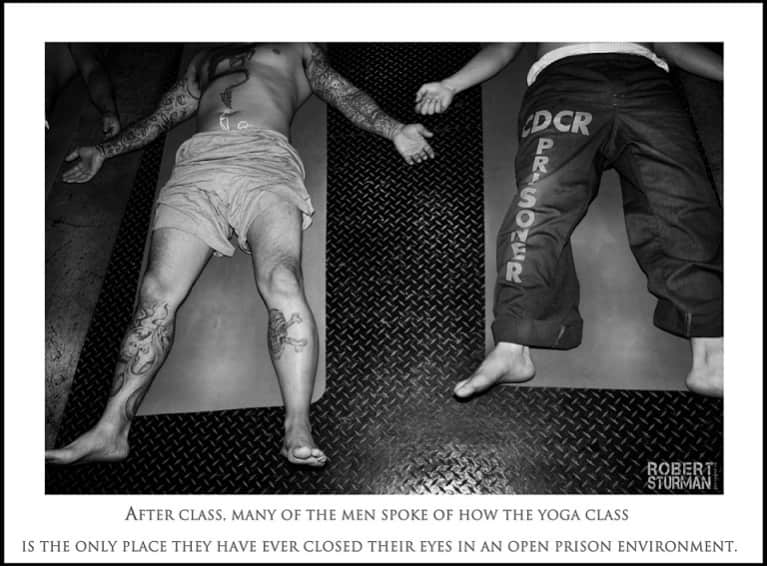 Prison Savasana is a serious testament to yoga's awesome ability to relax the mind and body. This moment is unlike any other moment in prison.
Below is a post-Savasana video where some of the inmates talk about how much yoga has helped them. This material has potential to make people cry:
"We live in high tension...it's full of tension, it's constant. And here you have a program that's trying to eliminate tension.... When you're less tense you're going to respond to situations differently. You're not just gonna automatically snap at someone.... This class is AA and anger management all in one."