How to Tell Family & Friends You're Going Vegan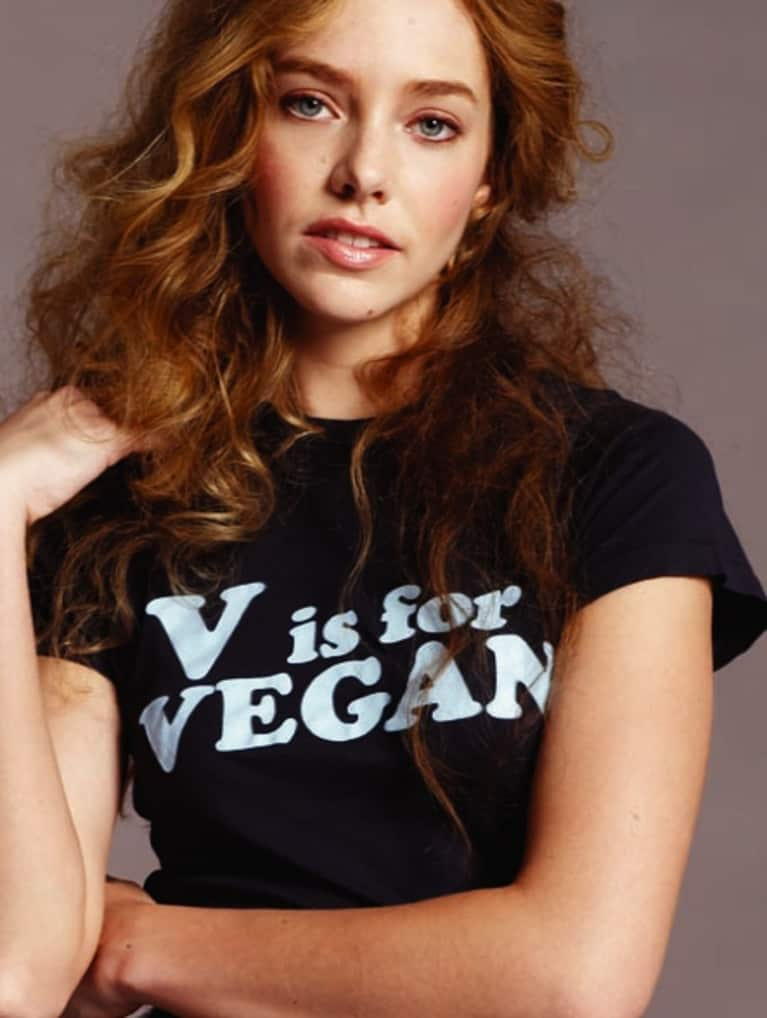 There is nothing that can incite angst and turmoil in a family quite like telling them you're going vegan. If you're lucky, like me, you end up with a supportive family who, if they don't go vegan themselves, will go out of their way to accommodate your diet. But I've heard many horror stories about the difficulties of 'coming out' to your family and friends as vegan. We certainly cannot control how other people will react to this decision, but we can do our part to communicate the decision to be vegan clearly and kindly to those we love. Here are 5 tips to help:
1. Clarify your expectations. Before you approach your family, friends, or partner, be clear with yourself about your expectations. Telling your grandmother who lives across the country will be different than talking to the partner with whom you share your home. Do you simply want to inform them and ask for their support? What form do you want this support to take? Do you want your partner to not bring meat or dairy into your home? Figuring out what your expectations are ahead of time will help to negotiate the conversation and will help to avoid confusion down the road. They may not be able to give you the support you ask for, but at least you will have been open and honest from the start.
2. Not at the table! Do not—I repeat, do not—talk about veganism while you're eating with your family and friends. Some of my most difficult, unproductive conversations about veganism have happened over a meal where someone is eating meat. Because eating is such a personal action, this is bound to create some hostility and defensiveness, especially if your family/friends are eating meat in front of you. Talk about your decision when you're not eating together. Take a walk. Go to the park. Do something other than eating.
3. Be clear, thorough and honest. Tell them what you've learned that has made you want to make this transition and share with them your thought process that has led you to this decision. Be gentle, honest about your feelings, and firm that this is important to you and you have put a lot of thought into this decision. This is a lifestyle change, not a fad diet, after all. Offer to share with them the resources that helped you make this decision, but do not force these on them. Nobody likes to be told how and what to think.
4. Put yourself in their shoes. Imagine you're a mother or father and one of your primary ways of expressing your love for your child is to cook them their favorite foods. Suppose those favorite foods are homemade chicken pot pie and your famous chocolate chip cookies. One day your child comes home and says, 'I'm going vegan.' You no longer can make them their favorite foods. How do you feel? Offering to cook with your family or friends (or bring a vegan dish to share to a potluck) is a way to show that you are not dismissing their cooking as an act of care and love that is important to them. Tell your loved one, "Let's figure out how to veganize that chicken pot pie recipe together!" This is a great chance to bond and help teach the people in your life a little bit about vegan cooking, too.
5. Be compassionate. Becoming vegan is not merely a diet or lifestyle change. In many ways, it fundamentally challenges everything we have been taught throughout our lives—that eating meat and dairy is good for you, that animals are here to be eaten, etc. Becoming vegan embodies a viable, healthy, radiant alternative to a meat-eating culture that for so long has been the norm. This is huge. It's fantastic, and it also can be difficult to accept. Be patient with the people you love. Try to avoid being judgmental or aggressive. Recognize that they may not be in the same place you are. Be as compassionate and kind and open as you can be. The rest will follow.
image via