Are You Enlightened Enough to Be a Yoga Teacher?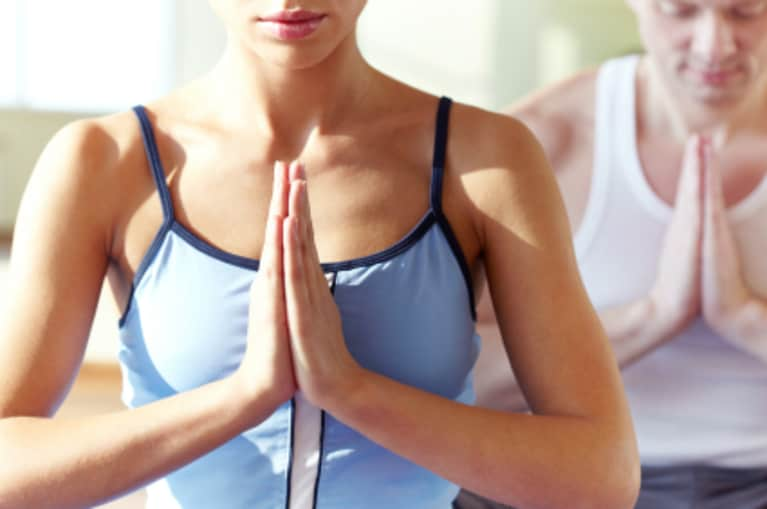 To those of you thinking of pursuing a yoga teacher training/advanced studies course but aren't sure if you're advanced enough, enlightened enough, happy enough, kind enough, or whatever-enough, this is very important:
Relax and go easy on yourself. You don't have to be anything enough.
In the past, I have felt like a phony as a teacher when I couldn't live up to my own ideas of what a yogi should be. I often felt like a failure, a hypocrite, or a fraud. Finally I realized that not only is this normal—ask any yoga teacher, and he or she will tell you the same thing—it is, in fact, an important part of the journey. This experience, over time, has led me to a freedom that has been instrumental in my ability to support others in finding their own freedom.
I also found compassion, connection, faith, and a more open mind and heart.
I learned that the role of a yoga teacher is not to be perfect in the ways one might think. It is more important that we open to the possibility that we already are perfect, that everything is. It is more important that we see our own humanness within the journey and the humanness of others.
Being human means we will sometimes fail, we will sometimes react, we will sometimes disconnect, disengage, get defensive, get angry, hurt, self righteous, self-centered and narrow-minded…yes, even as a yoga teacher! Opening to the possibility that we are imperfectly perfect allows us to soften, to feel lighter, to forgive our selves and others when we stumble.
As teachers, we learn and then we teach what we know. We understand, because we've been there ourselves. This is what makes an amazing teacher.
If you are alive, and paying attention to your life, then you have something to offer.
So consider the idea that you—as you are right now—are the person your future students need the most.
Breathe in the fear and self-doubt that may arise, feel it completely, and then move on. If you want to teach, just do it, don't let fear and self-doubt hold you back.
If you meet yourself where you are, you'll be able to meet your students where they are too. That is a beautiful gift.
If you're considering the idea of teaching yoga, request a free copy of The Life of a Yoga Teacher-Could It Be for You? By Cori Martinez