Can You Always Get What You Want?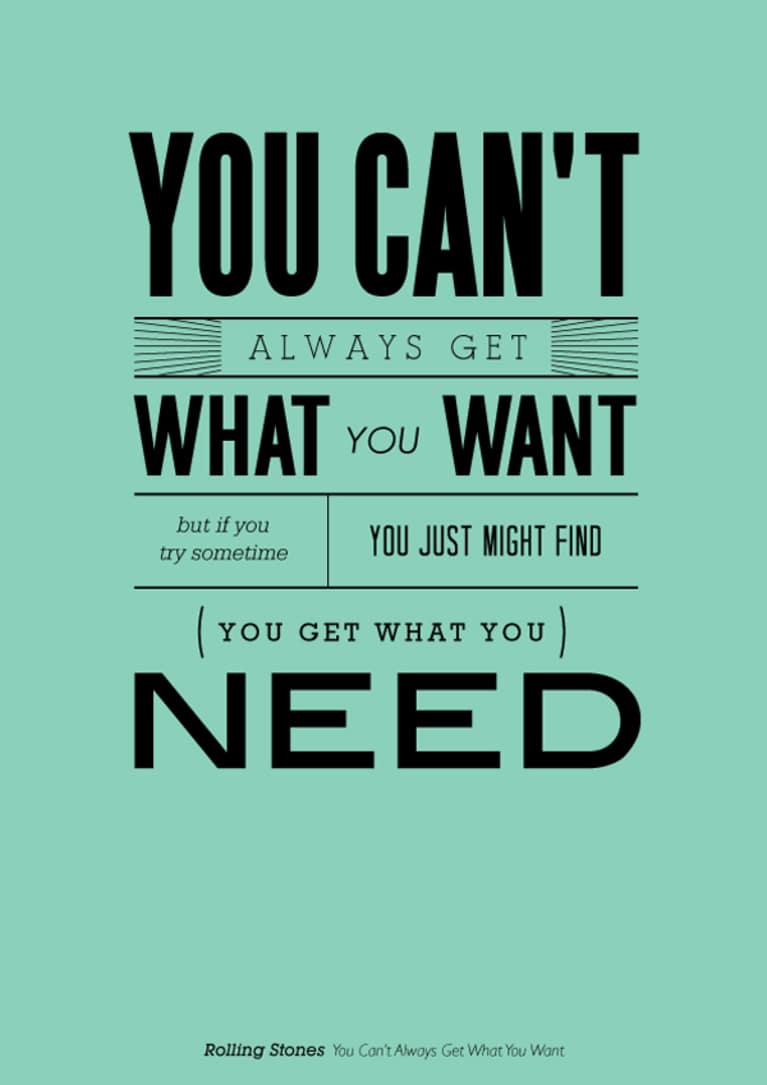 I've often operated under the assumption that, while sometimes flawed, crazy, and uninformed, I'm usually a pretty good judge of both character and situation, and can therefore detect when I'm right and when I'm wrong. That doesn't always mean that I'll be backing down once I've dug my paws into the ground, or that I'll pat you on the back and say, "Nice one, you totally got me," when you've made a good point. But I'd like to think that I don't have my head in the clouds or in my you-know-what. Or in someone else's you-know-what.
Well guess what? I'd be willing to bet that most people feel the same way I do. It's a rare person who thinks, "Wow, my judgment is flawed and my BS meter has been broken since the early '90s."
So, with that said, here are some tips to always be ready to get what you want, when it's the right time to get it.
Stop being so egotistical. Thinking from your own point of view is both overrated and ineffectual, because no one else is there with you. Try to see the situation from at least two other perspectives, really delve into those two other characters as if they were in an interesting novel. Then discuss your issues, leaving yourself out of it. Try it. It usually either works, or works better than saying, "I feel…" a thousand times. If nothing else, you've entertained yourself for a few minutes.
Pick your battles. Maybe you ARE right. But how does it directly affect your life? If it doesn't even make your top ten list, perhaps you should let this one slide. Rack up your nice points.
Never argue "in the moment." If you're angry, you're not thinking clearly. If you're not thinking clearly, you're probably not making sense and you're damaging your credibility. Take five minutes. Take twenty-four hours. Whatever you need to calm down and reflect. It's easier said than done, but can really prevent a minor scratch from turning into a "situation."
And now for the real kicker:
Try acting like you've gotten what you want, even if you haven't. In so many ways, like begets like. So it goes with gratitude. Being thankful for what has been given to you opens you up for more opportunities to be thankful and for your happiness to flourish. I'm not saying you have to be a saint and praise the sinners, but I am saying…
When life hands you lemons, pop 'em in your green juice. It's delicious and good for you.