Forget What You Think You Know and Just Listen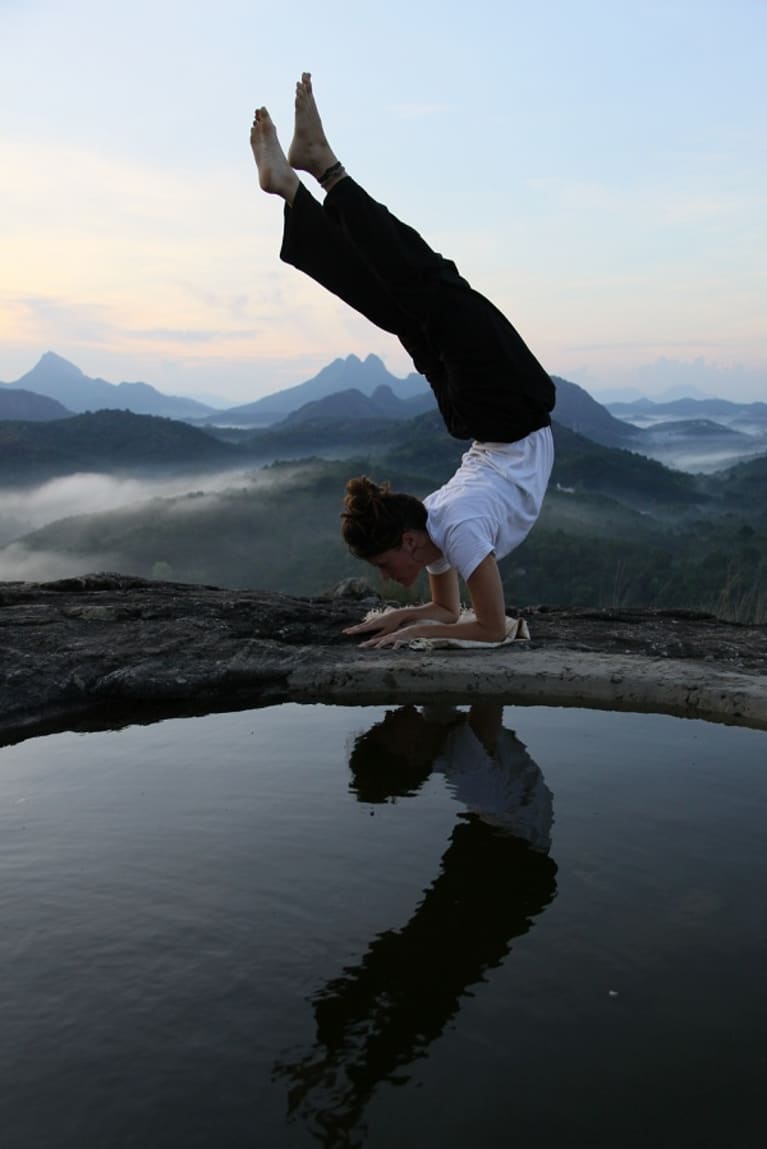 I am continually amazed at the depth of our existence. How nothing is ever really known. And when we think we know…think again…or better yet, stop thinking completely.
Today, while I was teaching a yoga class, I was struck with this very profound feeling of knowing nothing, like a comfortable emptiness or infinite void within me. This 'feeling' has been happening to me quite a lot lately.
A few months ago, my circumstances changed dramatically and whilst practicing meditation through some really intense emotions, I had a sudden and very strong sense and vivid image of letting go. Literally, in an instant, I saw myself holding on to something big, like a massive tree, or the edge of a cliff, and I just let go. I could feel myself fall. It was exhilarating (okay, admittedly it was totally frightening too!) But it did feel very real and profound. Like in that moment, something had changed.
Since that time a few months ago, this feeling of falling into the unknown has been a very constant sensation. It has come to me often, but the understanding is different somehow…mainly because I am realizing that the more we think we know, the less we actually know. That when we think we know something, we are actually, more than likely, under the illusory veil of the egos need to be established within an individual and separate identity. This same ego that makes us think we are better or worse, right or wrong, superior or inferior.
None of it is really real the way we think it is. Knowing is, the way I am coming to understand it, just a momentary experience; constantly changing, evolving, and is not necessarily thought or learned through the rational, egoic mind. Really, there should be two different definitions for knowing:
Knowing something superficial and tangible, i.e. I know this is an apple.
Knowing something through experience which can only ever be in reference to one-self and is commonly understood to be always changing.
We could collectively take it one step further, throw our hands in the air and admit we know nothing at all and begin to learn everything anew. What a world we could create!!! Our fresh open minds could expand and manifest a truly exquisitely peaceful paradise.
You may not get where I am coming from, but more and more of us our experiencing some pretty intense stuff and the best thing we can do is forget what we think we know and just start listening and talking truthfully…no matter how far-fetched our true thoughts and feelings may seem.
Go for it! And tell me what happens next!