5 Ways to a Healthy, Happy Family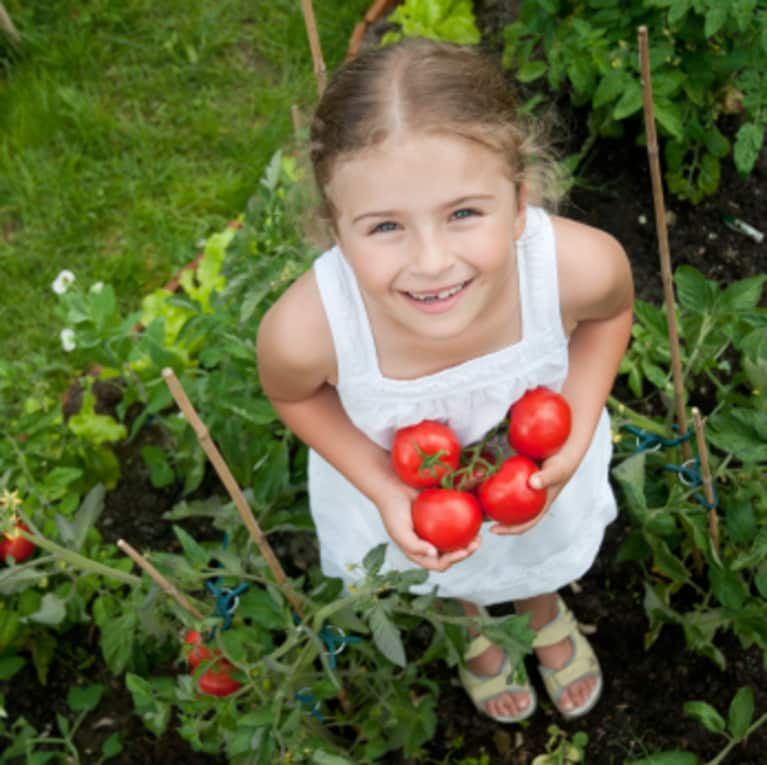 We all want our family to be happy and healthy. But in a busy world where we have so much to pack into each day, where we often feel stressed and time-poor, how do we achieve this? As a work-at-home mother of two small children, I am constantly asking myself this question, and I come up with so many ideas and strategies. I've managed to boil these down to five big ones that I know help to keep us happy and healthy. I hope that they can help you too.
1. Eat well.
There really is some truth to the old adage "you are what you eat." Eating good food will help your whole family to feel healthier and happier. Eating foods that aren't so good for us can leave us low on energy and feeling second-rate, and can also leave us more susceptible to bugs that are doing the rounds. And that goes for children, too. Buy organic where you can, eat a well-balanced diet including plenty of vegetables and fruit, and prepare foods from scratch. If you are often short on time and cooking a healthy dinner every night feels too stressful, try doing a big cook-up on the weekend and freezing meals, or try using a slow cooker that can be set up earlier in the day and have a meal ready by dinner time.
2. Regulate the chemicals in your home.
A lot of us don't realize just how many chemicals we are exposed to in our own homes. Some may find that they are so sensitive to these that it may leave them feeling a bit off. Children can be particularly sensitive. Paint, new carpets and furniture can all off-gas for a period of time, exposing us to chemical fumes we may not even smell. You can use low-fume or even natural paints and can allow some furniture to air out in the garage. You can even improve your air quality just by ensuring that the room has plenty of ventilation and fresh air circulating.
Cleaning products can also contribute to a drop in our well-being and air quality. You can try using natural cleaners and those with less fragrance in them. One of the best cleaning products available is simple baking soda and vinegar.
3. Get outside.
Sometimes there is nothing as therapeutic as getting outside. It can clear bad moods and work wonders for defusing hyperactive or stressed energy. If you're finding you're feeling stressed out by the children fighting or being a little over bouncy, try bundling them out the door for a walk or a play outside. This can be especially important if you live somewhere without ready access to your own backyard. It's also so good for children to have the opportunity to connect with nature, to look at grass and flowers, to feel the fresh air on their faces and to burn some energy in a wide open space.
4. Spend time together as a family.
Being present together can bring you all such joy. It can be as simple as turning off the TV after dinner and reading some stories together, playing a board game, talking about your day or even working together on a school project. At our place, we try to keep after dinner as a quiet time when we have computer and TV off and begin to wind down for bed. We read stories, pack away some toys together, have bath time or listen to some music. Making this simple time to just be together strengthens our connections with each other and gives us some time-out from the chaos of the day. If evenings aren't possible, you might like to all sit down together for a meal each day, or even just one day a week.
5. Spend time together as a couple.
Family life takes so much time and energy, and when it's also combined with work, it can seem there's little time and energy left for parents to connect with each other without interruptions and distractions. Just spending a small amount of time alone together can do wonders for a relationship, and happy parents have more energy for doing all the things that make for happy children and a happy family environment. Your time alone together could be something as small and simple as half an hour each evening reading side-by-side, giving each other a short hand or foot massage, or just gazing at each other for a few minutes.
Wishing your family much health and happiness!