What's a Gluten-Free Vegan to Do at a Barbecue?
'Burgers, brats, dogs and & beer, it's time for our annual 4th of July barbecue. Bring a salad or dessert to share.'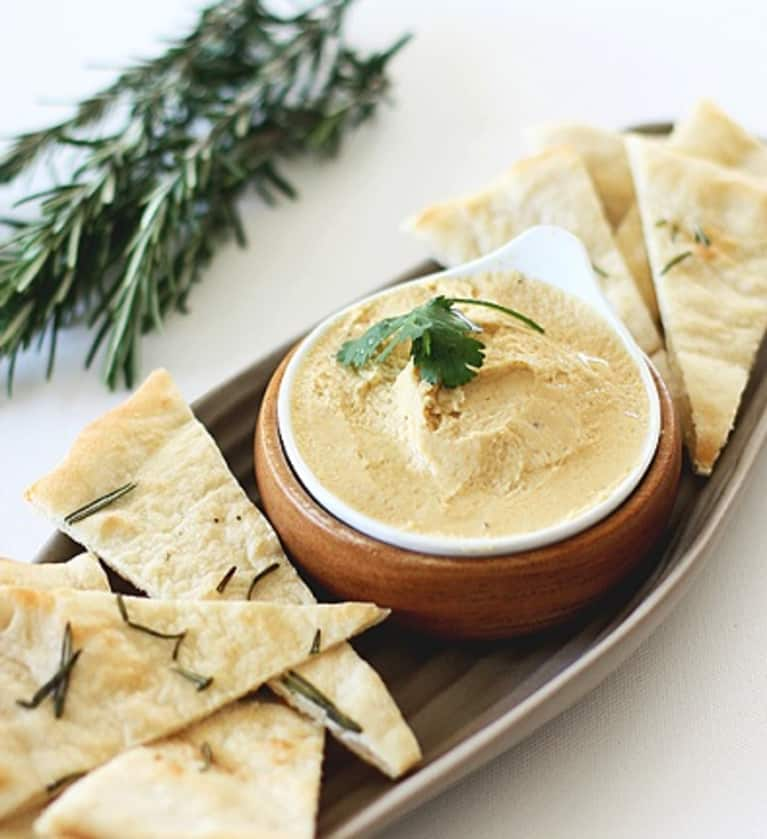 Every summer as the school year comes to an end and the outdoor get togethers heat up, my email inbox gets crammed with invitations like the one above. So what's a girl who has a healthy diet and wouldn't touch a hot dog with a 10-foot pole to do? Decline the invitation and sacrifice her social life? Hello no! Instead I've learned to make my own delicious side dishes that can work as a meal. More often than not, my vegan, gluten-free, healthy dishes are a hit with both adults and kids. In the end, everybody's happy and they have no idea this yummy tasting food was good for them. Here are three easy to whip up recipes I use in the summer created by my friend Chef Melissa Petitto.
Vegan & Gluten Free: 
Hummus with Pine Nuts and Parsley (12 servings)
2 each garlic cloves
1 teaspoon sea salt
1 Tablespoon ground cumin
1 Tablespoon ground coriander
1 (16-ounce) can chick-peas, drained
1/3 cup well stirred tahini
3 tablespoons fresh lemon juice, or to taste
½ cup Extra-Virgin olive oil, or to taste, plus 2 tablespoons set aside
¼  cup water, plus extra, if needed
1 teaspoon paprika
1 Tablespoon pine nuts, lightly toasted
In a food processor, add the chickpeas, garlic, salt, cumin, coriander, tahini, and lemon juice. Slowly add the ½ cup oil and ¼ cup water. Scrape down the sides until the hummus is smooth. You may add more water if necessary for desired consistency.
Transfer the hummus to a serving bowl. Drizzle with the 2 Tablespoons reserved olive oil, toasted pinenuts and paprika. Serve with fresh veggies such as celery, carrots, peppers, or broccoli.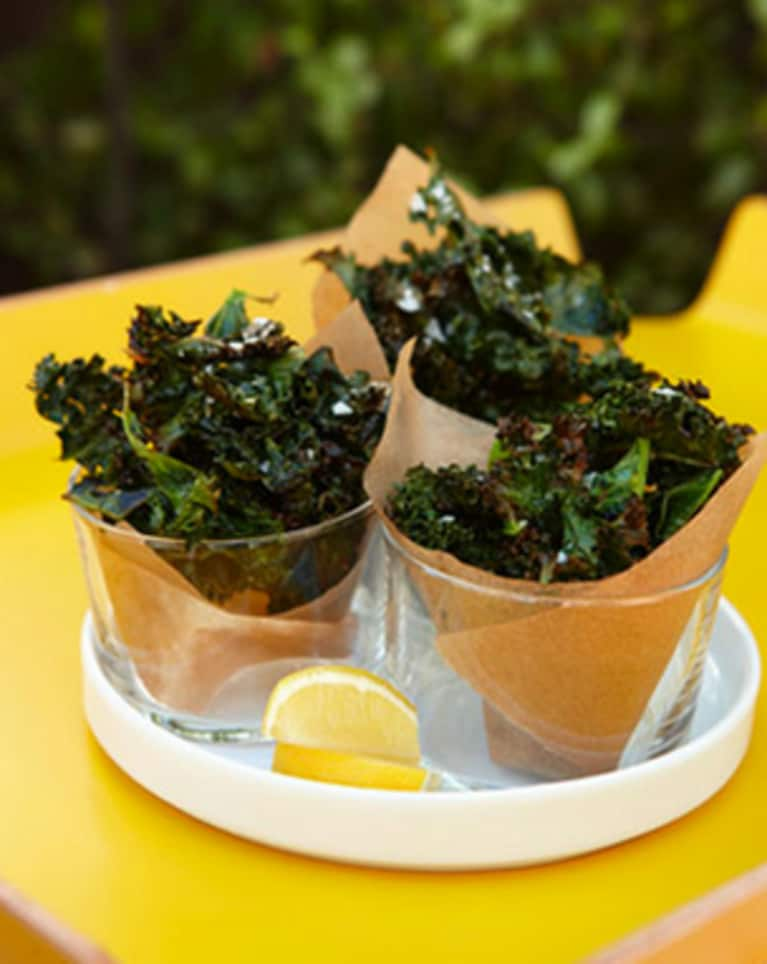 1 each head of kale, washed thoroughly and dried
2 Tablespoons olive oil
Sea salt, for sprinkling
Preheat oven to 275 degrees F.
Remove the ribs from the kale and cut into 1 ½-inch pieces. Lay on a parchment lined baking sheet and toss with the olive oil and salt. Bake until crispy, turning the leaves halfway through, about 20 minutes.
Gluten-Free Quinoa Chocolate Chunk Cookies (makes 24 cookies)
1 cup quinoa flour
½ cup almond flour
½ cup chickpea flour
1 tsp

baking soda
½ tsp salt
1 cup Olive oil spread, such as EarthBalance
1 cup packed light brown sugar
½ cup sugar
1 each egg
1 T vanilla extract
8 oz

good quality semi-sweet chocolate, chunked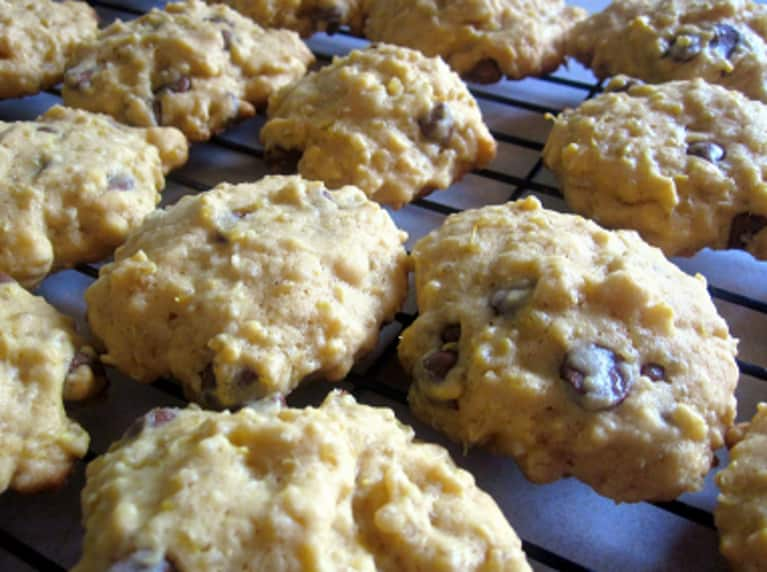 Preheat oven to 350 degrees.
Combine flour, baking soda and salt. Set aside.
Cream butter and sugars together. Add egg and vanilla; mix well.
Add dry ingredients to wet, stirring with a wooden spoon. Add chocolate chunks.
Spoon heaping tablespoons onto a cookie sheet 2 inches apart. Bake 15 minutes and cool on a wired rack.