Why Yoga Will Never Be An Olympic Sport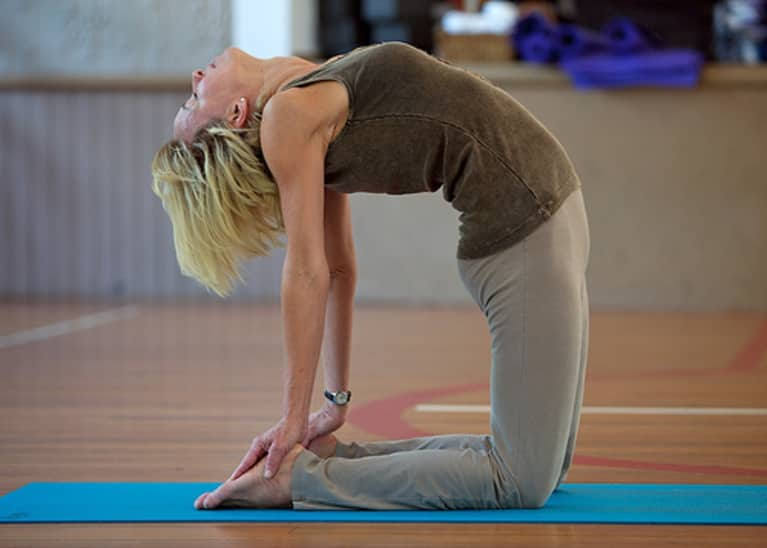 The Olympic Games are only a little more than a month away, and I'm not even going to try to pretend that I'm not completely and utterly stoked. I've already warned my boyfriend that we will be watching coverage of the games for hours on end. Brace yourself, Pete ;-)
As a former Division I volleyball player, I'm most excited to see Kerri and Misty back in action. These amazing ladies have been dominating the sport for so long, I can't even remember the game of volleyball without them. They have been role models to me and so many other female athletes of my generation. The dedication, the heart, and the incredible talent that they demonstrate every time they step on the court are what I love most about sports.
But there is something else that requires sweat and passion that I won't find in the Olympic Games this year, something that I will only find in my neighborhood yoga studio. There is a reason yoga isn't an Olympic Sport. Growing up, my father required us to play at least one team sport each, and I'm so glad he did. My dad believed that team sports taught us the skills necessary for the real world. I can strongly say that I credit most of the positive characteristics I've acquired to athletics.
I will never be an Olympian, but my career as an athlete has taught me how a team can become a family, what it's like to win and to lose, and what responsibility comes with representing something bigger than you. But since my collegiate career came to an end last year, yoga has taught me something that no competitive team sport can. Several evenings a week I find myself watching the clock, itching to leave the office, just knowing my mat is in my car waiting for me to unroll it. Sure, I still get excited to hit a volleyball around, but a different fire burns in me when it comes to yoga.
Yoga, above all other things, is what I do for myself. I do it to stay sane, to stay limber, to stay focused; if you are reading this, it is likely you are well aware of the physical, emotional, and spiritual benefits our practice brings us. But yoga is also my separation from Siena College, from 11 other girls, from plays, from coaches, from structure of any kind. The most difficult part is getting on my mat; after that, I let my worries go and let my body do the rest.
I'll never earn a medal for a perfect crescent lunge, and I wouldn't want to. That would ruin all the fun. I'm eager to watch the world's most elite athletes compete in the Games, but let us normal folk remember that just stepping on our mats each day is a small miracle for which we should be proud.