5 Tips to Thrive During a Career Transition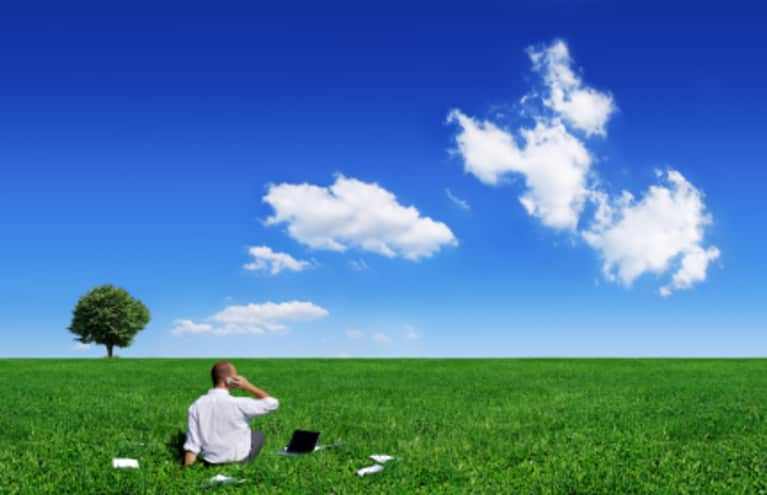 I had been thinking about quitting my job to be a full time yoga teacher and life coach for a while. I taught yoga and coached on the side, while still working as gracefully as I could as an administrative manager for an events company. Finally, I quit a month ago, and have been adjusting to a new schedule since. I'll be honest here: transitions, as exciting as they may be, are hard, too. Going from one career to another, from corporate employee to solopreneur, is no small feat. Things going too fast, moving too slow, not turning out as expected, you name it.
Here is what you can do to make the transition as smooth as can be.
1. Take care of yourself
Please. That's an order. We tend to want to make things move-move-move and to be always on the go-go-go. That's crash and burn waiting to happen. Instead, recharge before you even need to. Book yourself some me-time: take a hot bath, cuddle on the couch with a good book, sleep as much as your body and mind need.
2. Take a "digital sabbatical"
The internet is a fabulous place to hang out: information at the click of a mouse, connections, social media thingies… And soon you find yourself overwhelmed with so much information, so many people you have never met, so many statuses to follow… Information overload happens. You might be connected to the whole world but disconnected from yourself. Be mindful of the time you spend on the net, of the quality of said time. Unplug completely from time to time for a few days, even a week. Listen to yourself, tap into your intuition, and find your own truth. No one knows what to do better than you.
3. Have a movement practice
Move your body so you can get your energy unstuck and your stress levels down, not to mention stay healthy and fit! My movement practice of choice is yoga, but it can be anything from dancing in your kitchen to running, whatever floats your boat! The only requirement is to enjoy it.
4. Get support
Get a life / business / project birthing / writing coach, find a group of like-minded people who are on the same path, enroll in a group coaching course, work with an intuitive healer. It doesn't matter, as long as you have someone or a group of people to cheer you up, keep you accountable as you go on your journey, pat you on the back when you succeed, and give you a kick somewhere when you most need it. You don't have to do this alone.
5. Eat wholesome and healthy food to keep your body going
In stressful times, we often rely on comfort food, which is usually junk. Instead, choose food that truly nourishes your body and gives you the energy you need. That said, don't deprive yourself completely or all hell will break loose later. If you need that piece of chocolate every day, then have it. Be mindful not to eat the whole cake though!