Gaze in the Direction and Open Your Perspective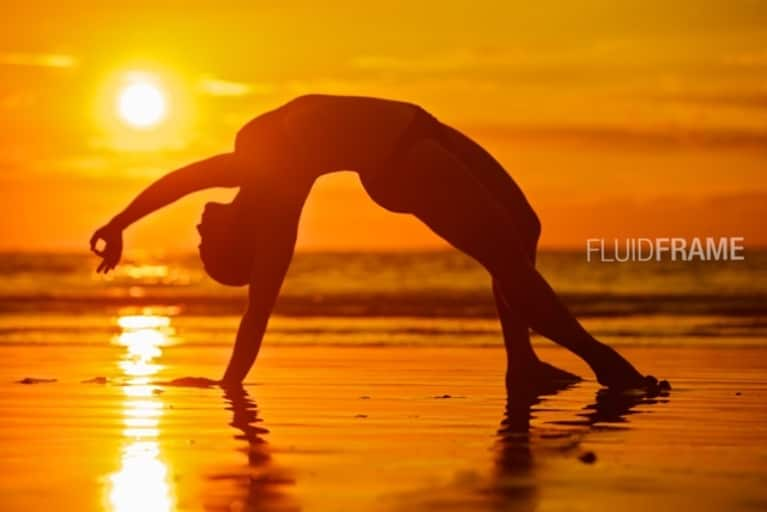 I've been fortunate enough to travel the world and I love to find local yoga studios to take class. Wherever I go, I'm open to all styles, levels and languages. This allows me to broaden my perspective and find the familiarity of conscious breath and movement in a foreign land.
Last week my mother and I were in Istanbul, one of the oldest cities in the world. Needing my yoga fix, our hotel Concierge suggested we try Chiangir Yoga. He was excited to inform me that another employee at the hotel was a recent teacher training graduate.
When I met Hakan Akturk, I could see the glimmer of prana (life force) in his eyes and I was delighted by his authentic smile. We greeted with "Namaste" and laughed when he pointed to the photo on my business card and exclaimed: "Wild Thing!" Luckily for me, he was assisting an American-born teacher, Kate Bekel, that afternoon.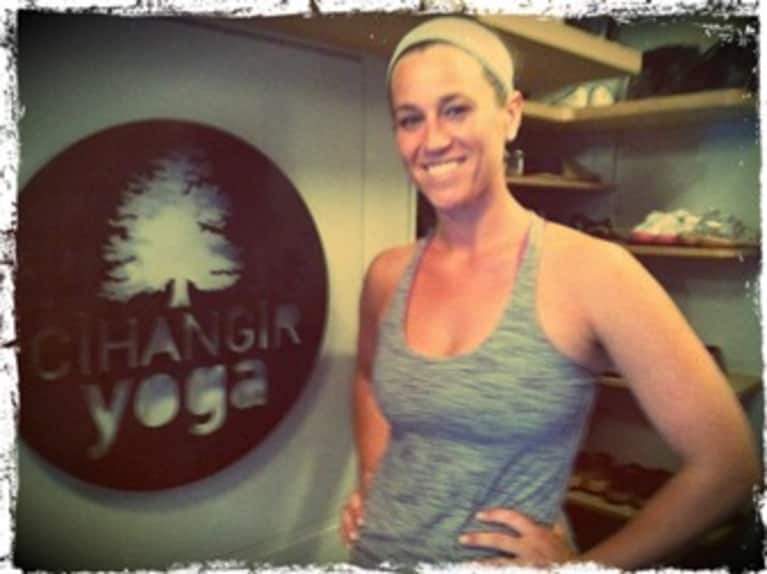 After a day at the Turkish bath, my mother and I were ready for a Public Transit adventure. As the packed tram wove through the Old City and over the Bosphorus Sea, we found ourselves in the New City. I felt very far from home. Thanks to Hakan's great instructions we found the yoga studio on a busy street and up 5 flights of stairs.
The sleek and steely Cihangir Yoga was a pleasant surprise. It felt very modern with an open lobby, a bright orange couch and a stylish espresso machine. After checking in, I climbed a spiral staircase to the top floor and was greeted with a view of the Bosphorus sea.
Our instructor Kate felt familiar, as if we had grown up together or practiced at the same studio for years. Her theme for class was the drishti (view or gaze) and she emphasized the importance of focusing the eyes on a point to help focus the mind.
I appreciated this theme because it's symbolic of life. When we focus on specific goals or intentions, it's much easier to move past any perceived obstacles or distractions. Kate guided us through multiple drishtis including the tip of the nose for Nadi Shodhana (alternate nostril breath), a point in front of the middle finger for Virabhadrasana II (Warrior II) and the third eye with eyes closed in Vrksasana (Tree Pose).
When she said, "gaze in the direction and open your perspective," I was reminded of the yoga sutras 1.12 - 1.16: Practice with Non-Attachment. Just like in life, the practice of drishti leads us in the right direction, while non-attachment allows us to savor each breath in every moment.
In the end, I was thoroughly satisfied with the teachers, studio and the city. I got the physical, mental and emotional work-out that I craved. Plus the Savasana (Corpse Pose) was heavenly thanks to Hakan's magical neck massage. For the rest of my vacation, I focused on being present and enjoying the precious moments with my mother in this beautifully unique part of the world.
What do you choose to focus on today?