5 Tips to Introduce Mindfulness in the Classroom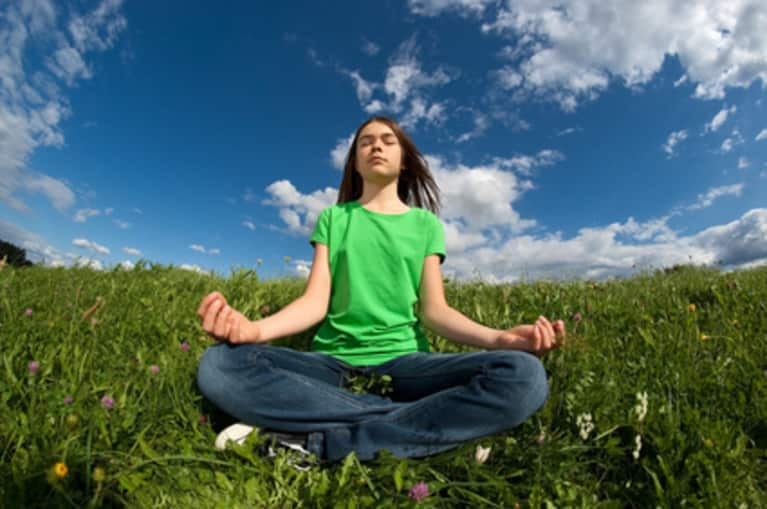 I started practicing yoga asana the same year I started teaching elementary students. It took about six years of teaching and practicing yoga separately before I realized how much the yoga would be of benefit to my students as well.
About five years ago I started to provide more ways for children to practice mindfulness and relaxation in the school setting. A couple of years ago my teaching partner and I started simply including a mini savasana at the end of gym time to help calm the children before returning to class. We then started to incorporate various asanas into our gym time, challenging children to develop their sense of balance and strength and flexibility. Recently, I've been using yoga during transitions and during the "regular" part of the school day. I have found this has changed the way children interact with each other and improved their ability to regulate themselves.
Here are the top five things I've found helpful for introducing yoga and mindfulness in the classroom.
1. Asana breaks. Teach children a few simple asanas (and their benefits), and give them permission to move into a pose when they think it will help. For example, I have one child in my class who likes to take a few breaths in a warrior pose when he finds it challenging to finish printing practice. Sometimes another student will notice another child doing a yoga posture and decide to join-in for five breaths as well. The children decide the criteria for when it is appropriate to do yoga in class, and when someone needs to move or balance or stretch – they do!
2. Balance and Breathing. When children are lining up (for gym class, recess, lunch, home-time, music, etc.), encourage them to try some balancing postures (tree is a favorite in my class) and then some deep belly breaths to relax.
3. Use a chime. I keep a chime in my class to use to signal transitions from one activity to the next. You could also use a singing bowl or a rainstick. When children hear the chime, they know they need to take the time to listen to the chime, and when they no longer hear the chime, they need to listen to my instructions for what to do next. Listening to the chime helps them learn to be involved with what is happening right now.
4. Breath outside with your students. The natural world is one of my favorite teachers. Take young children outside, put binoculars in their hands (teach them how to use them first!), and let them explore the world around them in silence. I've experienced success with children as young as five using binoculars. Children need to use their powers of observation to find things to look at, and it takes calm and steady hands to use binoculars to see things around you. Children have to make their breathing quiet and calm in order to use the binoculars. Breathing outside provides new smells and sensations and helps to calm excited children in a magical way.
5. Mindful listening. I coach children that when someone is speaking, you need to give all of your attention to them. Being present with someone and really listening is a lifelong practice and an important one to start young.