12 Tips for Teaching Yoga to Aging Athletes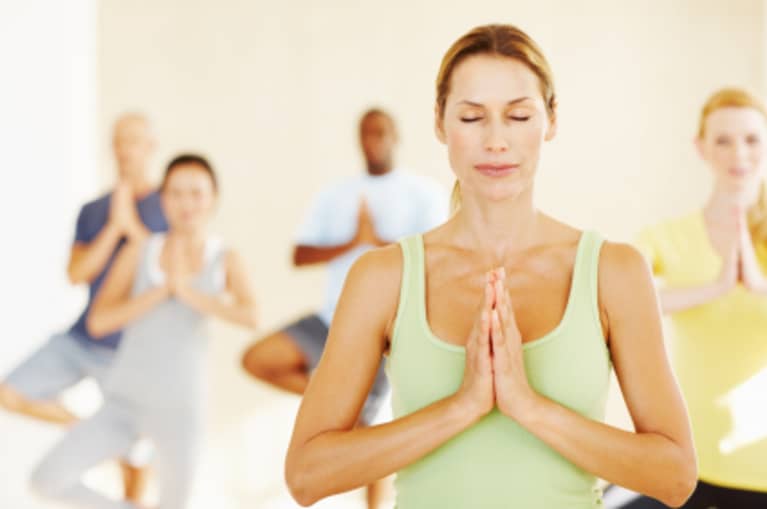 As an aging athlete, whose glory days as a front line dancer and fast runner are in the past for now, I find myself deeply in yoga. Looking up, I have been realizing that I am more than twice the age of my teachers. This has caused some stretching in some of my teachers' thinking and communications, as well as my own. Here are my twelve tips for working effectively with older students.
1. Know who you are and what your training has given you. Sounds simple enough. Be reflective. Consider and examine the topics covered in your training and consider how seniors and aging athletes' bodies and life stage may benefit from particular poses, adjustments and accommodations. Consider the opposite, the need for caution around teaching some poses and a clear step by step sequence for teaching poses which younger bodies may attain much more quickly.
2. Know what age range you are truly comfortable teaching and communicating with. If you feel challenged or concerned or pulled too far from a comfort zone working with people whose needs may be a bit more extreme than others, being honest about this is valuable. I would ask you to refer your older students to other teachers who feel more comfortable with this population.
3. Get additional training about physical needs, changes, typical diseases or stressors and how yoga or other health movement disciplines can mitigate the effects of aging and assist with healing.
4. Look beyond the wrinkles. Find the inner student, the one with no age, the spirit who came to class to improve their body, health and well-being. In short, don't judge.
5. Observe posture, length of time the student holds a posture -- hidden strength. Look for strengths which can be used to support the body in more challenging or advanced skills and poses. Respect and learn from personal modifications.
6. Appreciate presence in the group. By this I mean that you appreciate the differences in age and ability in the entire group of your 20 to 60 students. You are glad that this student is in this class. Find your own inner welcoming of a sea of humanity of all ages in your class.
7. Be equally available for questions and discussion. I know this is not easy. I ask you to be available but also find that balance of answering questions without being monopolized or being asked for a physical therapy regimen. You can offer private sessions, or you may find a way to offer senior classes which support older bodies which may need targeted exercises not regularly found in a yoga sequence.
8. Acknowledge and admit the limit of your knowledge about kinesiology, anatomy, knee replacements, aging hormone changes, rehabilitation. You do not need to know everything.
9. Dig in a little bit (or deeply if you need to) for patience and find words of encouragement. Look for positives and voice them. "Your downward dog shows strength... your back is flat and strong in table top... good positioning... shouders are down, good... I'm glad you're in my class."
10. Find and feel the grace of having 'elders' in your classes. They are showing you trust and respect by attending your class. They turn their bodies, hopes and past athletic glories over to you to teach, coach and shape into their next glory.
11. Don't be afraid to laugh and joke a bit. We older people have usually learned and love to laugh at ourselves and with others. Smiles and laughter are poses not taught in yoga per se but are the lifeblood of well-being and positive outlooks.
12. While the elders in your yoga class may be the age of your parents or grandparents, you have a freedom to treat them as equals and enjoy the wisdom and camaraderie open to you without the history or past emotional expectations which may arise between parents and children. Your senior yoga students aren't likely to worry about you like your Mom does. You may discover unexpected treasures from having friends who are seniors.
Life has many journeys. The paths opened through becoming a yoga teacher may reward us with great joy as we expand and embrace our students' needs and wonderful differences. See you on the mat! I am one of a few with a little grey hair and lovely wrinkles, but they don't interfere with that plank pose!