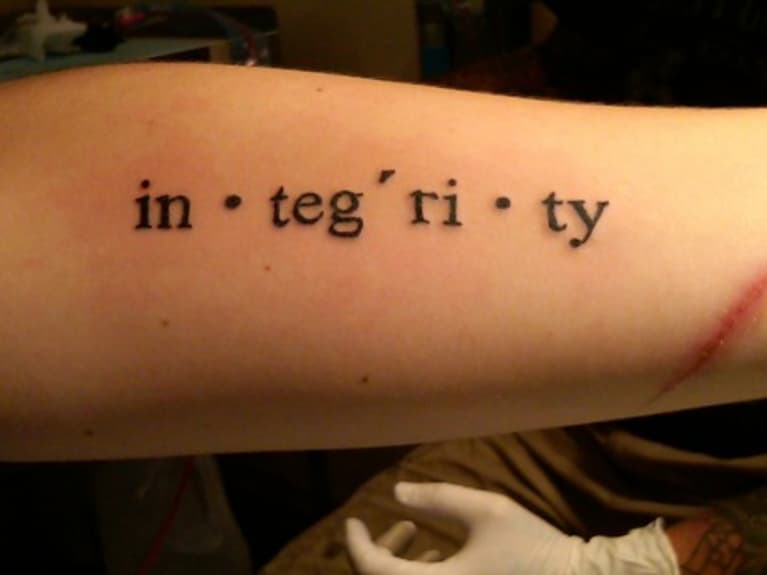 "A mode of conduct, a standard of courage, discipline, fortitude and integrity can do a great deal to make a woman beautiful." - Jacqueline Bisset
Sometimes I worry that we are losing our integrity.
When we look back onto the generations that came before us (think of your grandparents), how do we perceive them? Do we look at them with respect; do we see them as living with a great standard of conduct and grace? I think most of us would agree the answer is yes.
This makes me wonder, how will future generations look back on us?
As we walk through our days we catch snapshots of peoples' conversations and lives. Recently I have gotten caught up in how we seem to have let ourselves go. While I am an advocate of living free and speaking your mind, I am also a great advocate of holding yourself to the standard you are capable of.
While The Jersey Shore is certainly entertaining, it is not a model for living. While swearing may let the steam go, it shouldn't be your entire vocabulary. And while being a part of the pack feels good, living your own truth feels better.
Each person on this Earth, including you, is worthy. You are worthy of being respected, you are worthy of speaking with grace, you are worthy of integrity, AND (spoiler alert) you already contain all these things.
Alexander Hamilton said, "Those who stand for nothing, fall for anything."
Be strong in your conduct, know your own character, and be proud of your integrity. Be ok with not fitting in, be happy with standing out. Truly acting from a place of goodness will lead you down the path of integrity.
On this path you will stumble, but your integrity will pull you back up.
You will know what is right and what is wrong, you will know that how you act and how you speak, determines how others perceive you.
And you will know that when generations look back on you they will remember beauty, steadfastness, and integrity.
MUCH Love,
Jo Beth
image via