How Acupuncture Improves Your Relationships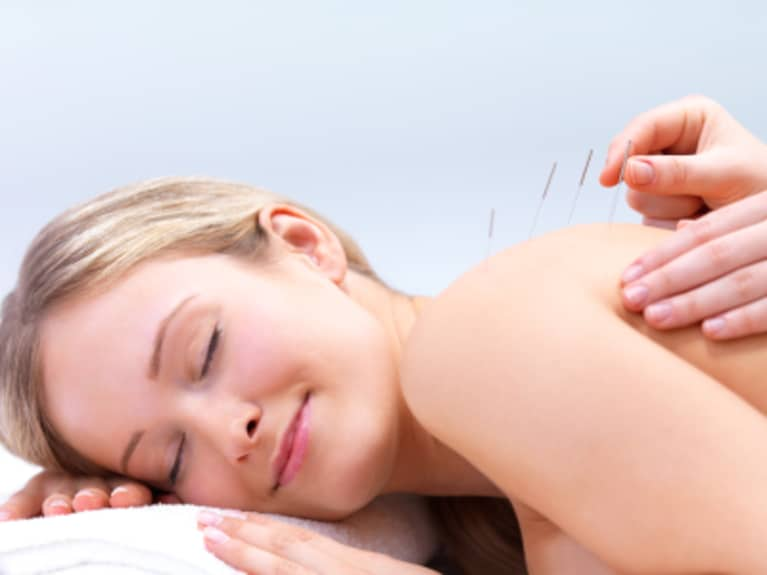 You may know that acupuncture can help you with your headaches or digestive issues, but did you know it could help you to have a better relationship? Let me explain.
The ancient Chinese observed their environment and determined that the same elements that exist in nature are also found in each human being. When these elements are in balance, we thrive, but when one or more of the elements are out of balance, we experience symptoms on the physical, as well as emotional and spiritual level. Five-Element Acupuncture uses highly refined techniques to restore the balance of the elements within us.
One of these elements, the fire element, is seen in nature as the brightly shining sun, the warmth of a summer day, and the light which gives life to plants and sparkle to the ocean. In humans, this same element is responsible for our ability to share love, warmth, joy, and laughter. It governs our ability to communicate clearly and openly, to trust and be vulnerable, to have satisfying relationships, and to be guided by an inner spark.
Our inner sun, the heart, is a highly important player in the harmony of the body mind and spirit. It is associated with the fire element and is partnered with an organ, the pericardium, whose main function is to protect it.
The Pericardium is known as the "heart protector." The physical organ surrounds the heart, and in Chinese Medicine, it is known as the "bodyguard" to the heart, the one who is in charge of what gets in to the heart, and what doesn't. Its job is to let pure love into the heart, and keep any assaults from injuring the heart.
A person with an imbalance in the heart protector could be completely unavailable and impenetrable, unable to trust anyone or let anyone in. Meanwhile the heart will be suffering from starvation, and the basic human needs for intimacy and closeness do not get met. Imagine the loneliness and depression of that situation!
Likewise, if the heart protector is too wide open, anyone can get in, whether they are kind, safe and available, or mean, dangerous, and immature. A person with this imbalance will be in a perpetual state of heartbrokenness, always crying about the latest love gone awry.
I'd like to tell you about my own journey of attempting to have a relationship while my fire element was out of balance. In my early twenties, I fell in love with a man who, after one week of dating, I swore was my soul mate. We stayed up all night talking about God and our families, wandered the sidewalks of Manhattan until we were lost, shared linguine or calamari in dark corners of tiny hole-in-the-wall Italian restaurants, laid hand in hand on the roof of our campus library contemplating the stars, and rode together on a bicycle built for one, singing at the top of our lungs. We even bought twin baby turtles and named them after our future children. (Yes, you can gag now).
He was perfect… smart, handsome, and charming. And, as I later found out, controlling, into drugs, and charming to many other women. We broke up and got back together about 20 times over 2 years. 2 years! Every time we had a tearful fight and I vowed to end the relationship, I would wake up in his bed eventually, usually with a headache and a foggy memory of what went on the night before.
The worst break-up happened after a concert in Madison Square Garden. He was drunk and belligerent (which was never a good time to disagree with him). I told him I didn't feel comfortable taking the subway home after midnight, and preferred to take a cab. He glared at me, said, "what, you don't think I can protect you?" and huffed away, leaving me alone in Penn station at 1 am. Did I take him back after that one? Of course I did. My poor heart's protector was as strong and formidable as a scrawny, suspender-clad chess club captain in high school gym class.
My heart protector did, however, become a 6'4'', tattooed body-builder whenever a nice, available, uncomplicated gentleman asked me out. I never got past a few dates with these types, and my heart was withering from the lack of warmth and nourishment. I became bitter, resentful, and hopeless, believing I would never experience the love my heart longed for.
But do not dismay, healing is always possible. I've had plenty of acupuncture over the past several years, and now my heart protector is a strong yet sensitive woman who knows the power of her vulnerability, can determine when it is appropriate to open her heart, and knows when a strong, clear "NO" is a more loving choice. I now find myself in a relationship with a loving, available man who tells me, literally every hour we're together, how happy he is to be with me. We have our challenges, like any couple, but we have real intimacy and trust. That is something I thought everyone else but me got to have.
My acupuncturist did everything she could to help lead me to my heart's desire, and I do the same for my clients. I'm thrilled to share this medicine with anyone who thinks their dreams are just beyond their reach, when really all they need is a little balance.