5 Tips to Energize Your Life Under the Summer Solstice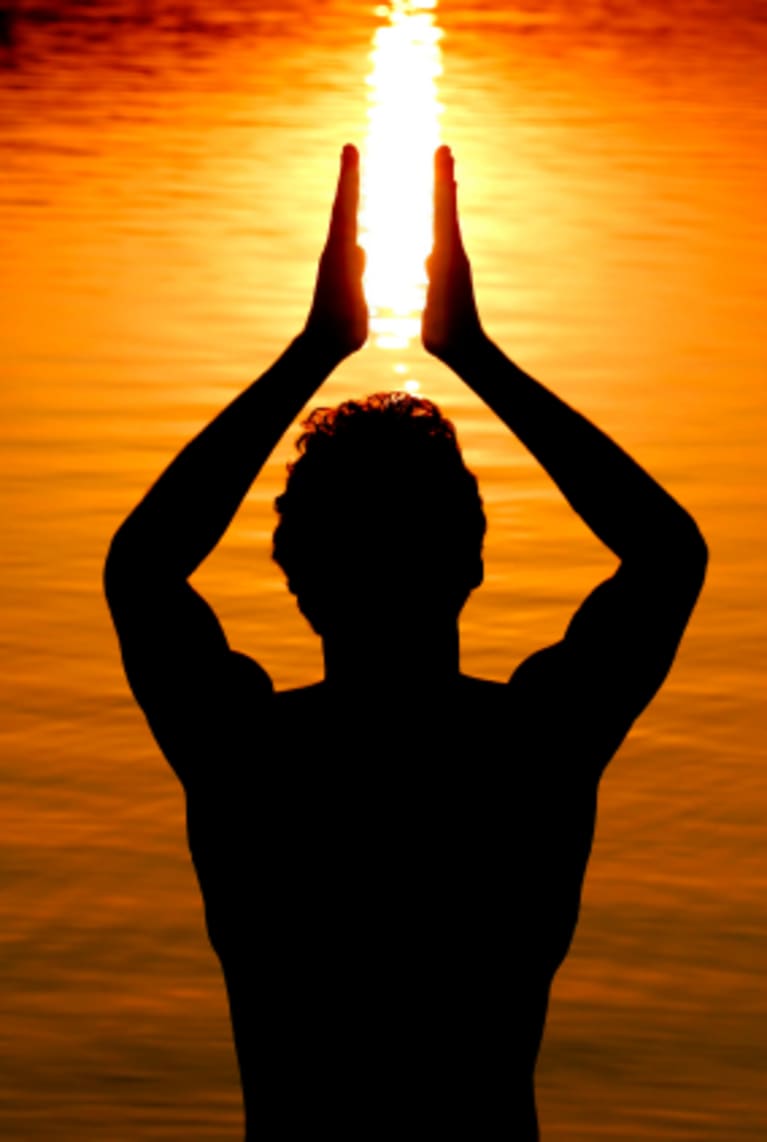 The Summer Solstice marks the beginning of summer and is the longest day and shortest night of the earth's solar year. It is the simultaneous completion cycle of daylight increase that began at the winter solstice and the beginning cycle of nighttime increase to come for half the year.
Solstice means "standing of the sun" and it represents a threshold of energizing fullness.We can connect with the sun's energizing fullness at this great turning point. Here are five tips to activate the brilliant radiance within you and energize your life:
1. Stand Under the Sun
This is an ideal time to stand under the sun and understand the celestial power of brilliant radiance at its fullest. Take a moment while the sun is "standing still" to contemplate your own view behind and ahead of the coming solar cycles:
Look back at your own unique path since the winter solstice–affirm what has increased and become more joyfully illuminated in your life...
Look ahead at your dreams of what is to come–affirm all that you will you permit yourself to be in becoming more free.
I invite you to stand and awaken to your own inner radiance at this time and let it shine fully to illuminate your life.
2. Contemplate Your Inner Radiance
Here are a few questions to focus your inner radiance in alignment with the fullest bounty of our seasonal sun:
What have been my achievements since the winter solstice?
What less useful patterns do I wish release and to let go of during the remaining yin phase of the year ahead?
What do I wish to shine even brighter in my life?
3. Get On the Mat
Take your mat into nature and celebrate the sun in Summer Solstice with seven or more cycles of sun salutations at dawn or dusk. Face the sun as you salute on your mat and smile celestially as you breathe.
4. Go into Nature to Reflect and Meditate
If time permits go on retreat: head deeper into nature and celebrate the fertility of the earth during the summer solstice, reveling in how all plant and animal abundant vitality is merely energy drawn from the sun. Explore nature's ways to creatively imagine how the energy of the sun converts into your own vitality and enduring abundance. Enjoy a walking meditation in nature at all times of the day.
5. Bathe in Bodywork
Just as the sun bathes and stimulates the earth with solar energies, give yourself the gift of healing bodywork. Take time to indulge your favorite bodyworker or explore new modalities of energy transfer, like dry brushing your body.
However you choose to experience your own rejuvenation, realignment and reconnecting this solstice make the most of your time in the sun and enjoy all discoveries brought to light!
Blessings and the full bounty of the sun to you!