9 Life Lessons I Learned in My Twenties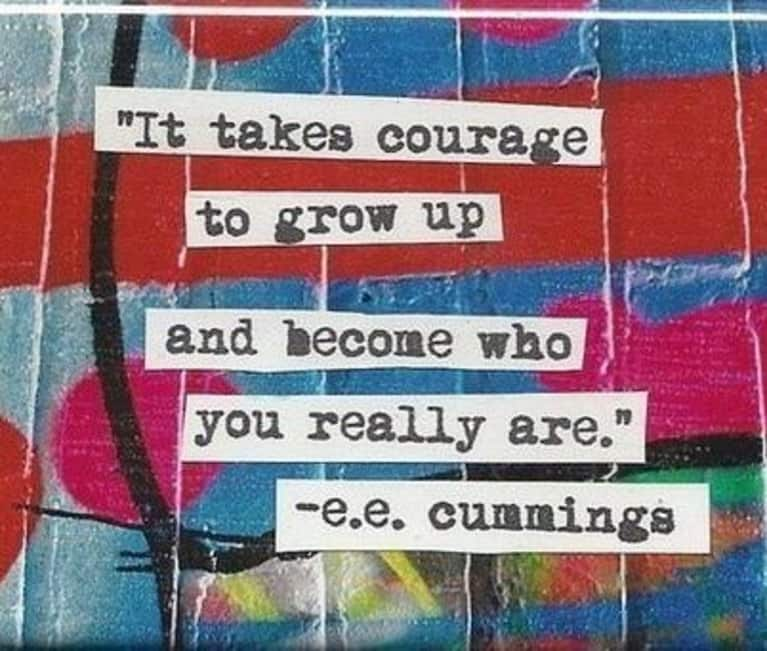 At the end of this month I'm turning 30. I have been spending time the past few weeks reflecting on the wild ride I had in my twenties – things I learned, things I absolutely must NOT do again, what I have improved on, what I still have a way to go on, experiences gained, and how far I have come since I hit the big 2-0.
My early twenties were one hell of a time. I blame it on my Czech heritage and NYC upbringing that I always had (and still do, just less often) an insatiable itch for the night life, and trust me, I made every effort I could to scratch that itch whenever possible. I had an absolutely wonderful time sprinkled with some not-so-great, but overall it was awesome. Sure, I did some things I regret, but nothing that has prevented me from coming out on the proverbial "other side" ok.
Things have quieted down since then - I've gotten married, bought a house, and adopted two dogs who I have kept not just alive but tail-wagging-happy for the past four years. That being said, when we get together with friends, we can still party like rock stars, and I am confident that we will prove that while celebrating my upcoming birthday!
As someone about to exit my glorious twenties, here are the top things I have learned, vow to continue to work on daily, and will carry with me into my 30s and beyond.
1. Get to know YOU. Oscar Wilde said: "Be yourself. Everyone else is already taken." I find that so many people, including myself, have been guilty of trying to fit someone else's mold and losing their sense of self in the process. Get to know and accept your quirks, faults, uniqueness and beauty. It is all there and is uniquely YOURS, and that is pretty special.
2. Spend as much time as possible with the people you love. Cherish your relationships with family and friends. Make time speak to your loved ones and go out of your way to spend time with them. You will NEVER regret spending too much time with someone you love.
3. Don't waste time on people who bring you down. If someone is a negative cloud in your life, get rid of them. It may sound harsh, but if your gut is telling you something about a person, it is probably correct. Even though you may doubt your decision at first, cutting off a toxic friendship will save you weeks, months, or years or stress and anger.
4. Your body is the most important thing you have. "Keep your body light and clean for your soul to reside in." The key to health for both your mind and body is how you treat it, what you eat, drink, and the surroundings you keep. Don't smoke, don't drink in excess, and eat healthy, whole, nutritious foods.
5. Don't waste time on doubt and negativity. Don't second guess yourself, and be confident in your decisions. Self-doubt can be extremely detrimental to the way your outlook on life, so have faith in your choices and go confidently in that direction. Always make a point to focus on the positive in any situation, and don't fall into a dark hole of negative thoughts. It will not serve you and will only cut into your quality of life. Be a ray of sunshine for yourself and those around you. Never forget about the law of attraction: positivity attracts more positivity, while negativity attracts negativity.
6. Be as physically active as possible. Do yoga, run, bike, ski, swim, skip, jump rope, do cartwheels, back flips… whatever you do, keep your precious bodies moving. I don't know about you, but one of my goals is to be featured on MindBodyGreen in 2072 as one of those inspirational 90-year old yogis! I'll never get there if I don't constantly push my edge, physically, now while I am young. It is never too early and never too late to start exercising, and no matter what your current physical abilities are, find the right place to start and build up from there. I have experienced myself that it is possible to do anything you would like to do when you are persistent, confident, and aren't afraid to try new things and push the envelope.
7. Time flies, so make it count. Forget about the "grind" and working for the weekend. You are living your life right now, and no one knows what the future will bring. Ideally, find a job that brings you joy and fulfillment so that it doesn't feel like work. If that isn't possible at this time, make sure to do something you love every day. Visit a park or the beach during your lunch break, and schedule fun activities to do every evening. Finally, make your weekends like mini-vacations. You should aim to start every Monday with the warm glow of a weekend well spent.
8. Know what you love to do, and do it.  Make an effort to find your hobbies and make time to work with them. I love yoga, the ocean, my dogs, travelling, writing, spending time with my husband, friends, and family, and educating people about health and wellness. Only when you figure out what you like to do can you begin finding out your strengths and true happiness. Be true to yourself, and learn to recognize what you truly love, as opposed to what you think is the right thing for you to love.
9. Never stop having fun. I love it when I see elderly people laughing and having a good time. I don't care if they are dirt poor and don't seem to have much… if they have a smile on their face and a twinkle in their eye, they have it all. Laughter and joy is the best medicine, and you should seek it out whenever possible. Keep a smile on your face and see the lighter side of things to make sure you create plenty of lasting memories for years to come.
Here is to ringing in the big "dirty-thirty" and making it my best decade yet!
image via