Get Unstuck: 5 Simple Steps to Stop Procrastinating and Start Seeing Results!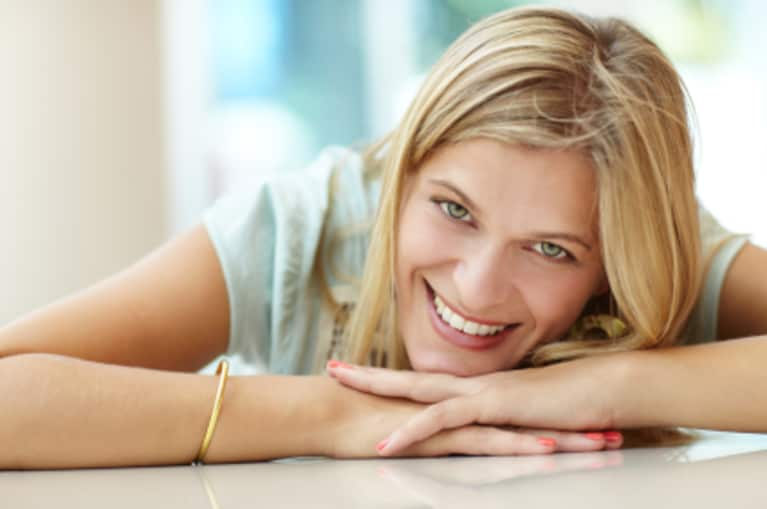 Ever found yourself inventing things to do to avoid starting an important job? Are there some tasks that seem to refuse to budge from your to-do list?
The dictionary defines procrastination as: Putting off or delaying, especially something requiring immediate attention.
We've all done it to varying degrees. I can think of a few instances where I've excelled at it. But let's be honest, it doesn't feel great. The activities you use to distract yourself don't even feel as good as they normally do, because you know you're neglecting the one thing that needs to get done.
So how can we stop ourselves from procrastinating? I've spent some time exploring this sneaky little habit, and have identified some simple things you can do today to get yourself moving again:
1. What are your 'distractables'?
First things first, write a list of the things that you tend to do to when you're procrastinating. Often we have habitual activities that we are drawn to when we're looking for something to distract ourselves. It might be that you find yourself aimlessly surfing the net, or turning on the tv. I seem to find random household chores that seem more appealing then the job I should really be focusing on. Yes, believe it or not, there are jobs on my list that are way less fun than folding laundry.
Once you've got your list, highlight your worst offenders.
Now see what you can do to banish your 'distractables.' One of the greatest inventions I've found is a nifty little browser extension called WasteNoTime. It allows me to set time limits for certain websites (I'm proud to say I now spend only ten minutes a day on Facebook) and switch on Instant Lockdown, which blocks all the sites that I have listed.
Install it today (it's free...yay) and I promise you'll be blown away. It will give you a little on screen warning when you only have 3 minutes left, and then, when your time is up, your browser won't open the selected web page and instead, will give you an awesome quote about time management (kind of like a friendly kick up the a$@). Love love love it.
For each of your major 'distractables', come up with a solution to stop wasting your time with it and get back to work.
2. Ask yourself why?
Take a good look at your to-do list. Does it feel a little un-inspiring ? Maybe it's time to align your list with your dreams.
Sound a bit crazy ? Not so much. Imagine having a list that made you excited and passionate.
It's pretty simple thinking really. Let's have a look at some examples. Imagine your list looks like this:
clean the house
write press release
call accountant
buy birthday present for Jess
start writing content for new online project
Now, ask yourself what you're going to achieve by crossing these tasks off your list. Go a bit deeper than normal; ask yourself why you are really doing this.
Next to each task, write the benefit of completing it. Think big, like how this one task will take you one step closer to realising your dreams.
clean the house : make my home a happy, inspiring place to be
write press release : build my profile, build my business
call accountant : be financially savvy & independent
buy birthday present for Jess : be an awesome. caring friend
yoga : be healthy, strong & calm
start writing content for new online project : create automated, location independent business
Looks a bit more exciting right?
3. Eat that Frog!
The best time management book I've ever read is Brian Tracy's Eat That Frog! The concept is really simple... identify the one task on your to do list that is the most difficult (normally the one that you have been avoiding) and do it first. Watch the video and you'll see for yourself. I love this idea, it's really easy to understand and implement. When you're in the Eat That Frog zone, the first thing you do in the morning is look at your to do list and pick out the frog.
You'll be amazed how effective this is !
4. Start fresh, forgive yourself.
If you've been procrastinating for a while, you may well be in a bit of a downward spiral. You really want to get moving again, but you're weighed down with guilt for not having achieved your goals, and wasting your time.
Here's the thing; it's time to forgive yourself and start fresh. We're all human, we all make mistakes and we all avoid things that we know will be difficult. It's ok.
Take a deep breath, look forwards not backwards and start fresh. There is a great Chinese proverb that says:
"The best time to plant a tree is twenty years ago. The second best time is now."
5. Schedule it.
Once you've eliminated your 'distractables', asked yourself the real why and identified your frog, your last mission is to schedule your tasks.
Have you ever heard of Parkinson's Law ? It goes like this;
Work expands so as to fill the time available for its completion
Think back to a time when you had a really big piece of work to do with a looming deadline. You pretty much always got the job done in time right ? Now think about one of the tasks on your to do list that doesn't have a deadline....yes, the one that you've been looking at for days. Enough said.
It's a proven fact that when we schedule a set amount of time to complete a task, we'll get it done.
Go through your list, and allot a specific amount of time for each task and schedule it into your day.
Go get'em tiger.