4 Reasons Why You Should Try Juicing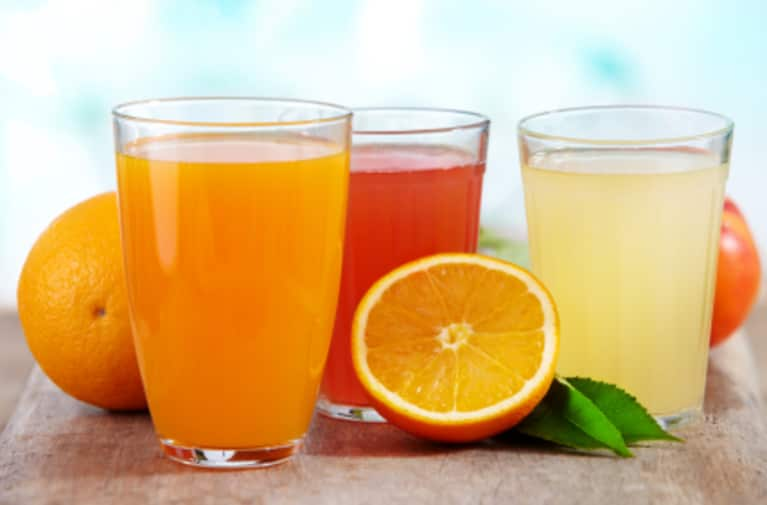 I had never given juicing much thought, and I certainly would never have thought that a simple thing like fresh vegetable juice could have so many effects. I actually was introduced to juicing by a friend of mine, whom I had not seen in a while. When we met up again, I noticed right away that she had undergone a visible transformation: her eyes were bright, her skin glowed, and positive energy was flowing around her, and I had to know more.
With a twinkle in her eye she explained her secret to me, "I have just completed a seven-day juice fast, and I feel wonderful! I have more energy, I sleep better, and I am in such a good mood!" Well, this was all I needed to hear, and I began to research the benefits of juicing immediately. I watched the documentary, Fat, Sick and Nearly Dead by Joe Cross, and I devoured Kris Carr's book, Crazy Sexy Diet in a matter of days. From that point on, I have been a true believer in the power of juicing!
Among the many other benefits of juicing, here are the top four reasons I include a fresh vegetable juice in my diet every day:
1. Improves heath. Antioxidants and other immune enhancing properties are concentrated in juices, and these antioxidants can accelerate the recovery from illness. Juice provides a quick source of live enzymes, nutrients and minerals in their natural state, and in combination with the micronutrients found in juice, cells can quickly absorb larger amount of nutrients. In addition to all of this, juice also provides the body with precious phytochemicals, which are substances in plants that are considered among the most powerful ways to fight disease.
2. Weight loss. The Standard American Diet is, among other things, very acidic, which throws our bodies out of pH balance. Too much acid in our bodies actually prevents us from losing weight and can cause weight gain. Our bodies store acid in fat cells, and our bodies need reserves of fat to use as protection for our cells and other areas of our bodies from the acids. What a viscous cycle! Vegetables, leafy greens and grasses are extremely alkalizing. When we restore the pH balance in our bodies, the weight will start to melt off naturally. In addition, since live enzymes are involved in metabolism, juicing can increase our metabolism.
3. Improves mental state. Deficiencies of minerals like magnesium, potassium, iron, calcium and folic acid have been associated with symptoms of depression. Juicing provides a concentrated source of these minerals, which provides us with our very own mental neutralizer.
4. Anti-aging benefits. The concentration of antioxidants in juice combats the damaging effects that free radicals can have on our skin and muscles. This helps the skin stay free from wrinkles and helps keep muscles toned. Furthermore, juicing can slow the onset of age related illness. Now, that's what I call being proactive!
Change can be challenging sometimes, but I encourage you to give juicing a try. Start by incorporating a raw juice drink into your weekly line up, and as you start feeling the effects, you might find yourself not only able, but wanting to do more than you thought you would!
If you do not already have a juicer, you can make juice with your blender and a fine mesh strainer. Remove the seeds first and strain the blended vegetables to extract the juice. To help you get started, here are the ingredients for my daily juice:
Two bunches of kale
One cucumber (peeled if not organic)
Two stalks of celery
One green apple, quartered
One lemon (peeled to reduce bitterness)
One small piece of ginger (for a little kick!)
Experiment; find what YOU like, create your own favorite recipe and enjoy!