Bikram Yoga's Other Half: A Conversation with Rajashree Choudhury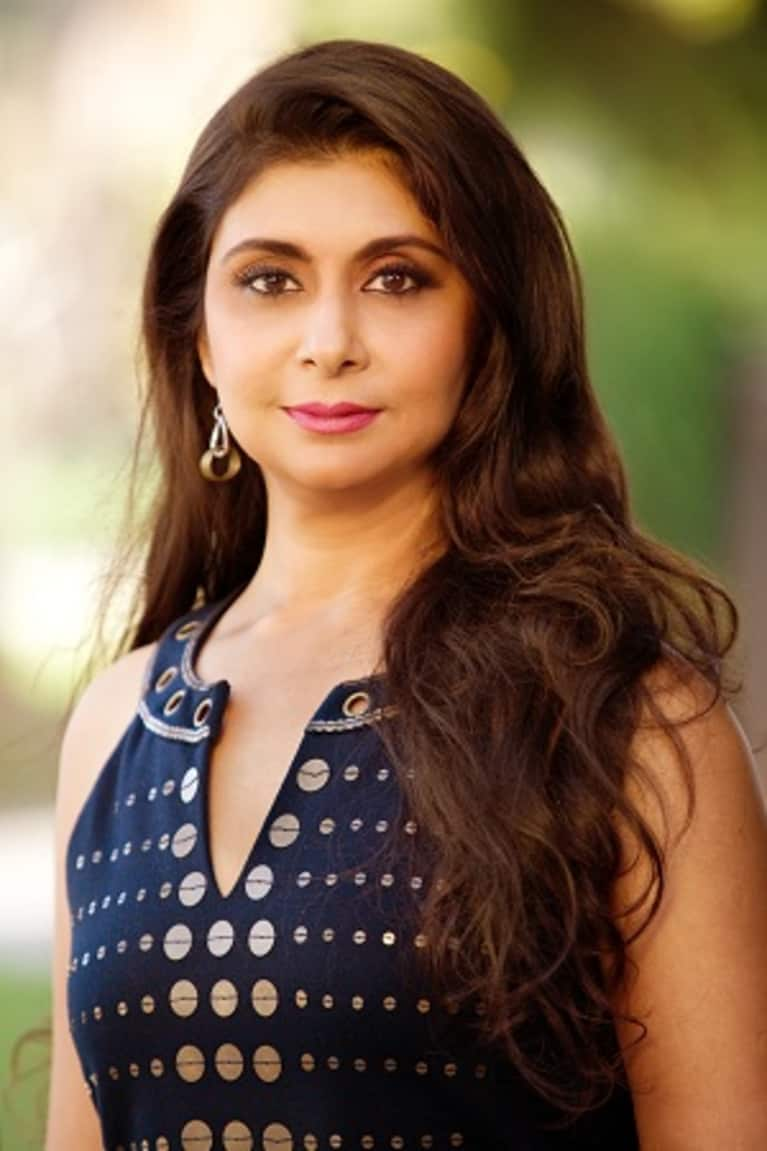 Just as the Moon is to the Sun, Yin is to Yang, so is Rajashree to Bikram – a balance in harmony.
Rajashree Choudhury, wife of Bikram Choudhury and mother of two, has been involved in the practice of Bikram Yoga ever since she moved to the US from India. She is the embodiment of leading by example, not opinion; she believes that through the heart, mind, and body connection, a practitioner will determine the best style of yoga for them. As she says, with a consistent practice, "Yoga speaks for itself."
Born in Calcutta, yoga has always been a large part of Rajashree's life, just as it is an important part of Indian culture. From an early age, she was taking part in competitions, trained intensively, studied yoga therapy, and by 19 had achieved a Bachelor's degree from the Yoga Training Institute. Based in California since getting married, this year she and Bikram celebrated their 28th anniversary.
An ambassador for the 26 posture and 2 breathing (26 2) series, Rajashree conceptualized the 9 week Bikram Teacher Training course that she started with her husband in 1994; the recent 416 Spring 2012 graduates are the 39th group to have become teacher certified. These days, she's also involved in coordinating Yoga Championships and is making inroads to have the general practice accepted as an Olympic sport. A former yoga champion many times over in India, she knows it would be a positive step forward. "Yoga competition is my heart's desire," she tells me.
In the more immediate future, Times Square will welcome Rajashree on June 20th, where she'll be leading the Bikram Yoga class as part of the Summer Solstice event. Scheduled for midday – this timing will provide a temperature similar to the hot room - it will be one of the many yoga classes taking place in the landmark spot in honour of the longest day.
Here are a few snippets of my conversation with Rajashree, this past Sunday.
RAJASHREE'S THOUGHTS ON THE BIKRAM SERIES
A Unique System of Fitness
"I think Bikram Yoga is a unique technique in the Modern Age. It is a 26 2 series in 90 minutes.
It is unique and beautiful because Bikram is the first one who actually created this series as a proper way of fitness... If you believe in yoga because you believe in yourself, this is the best system of fitness you can have… Yoga was never practiced in this way, ever… To make the person fit, it's done in 2 ways: physically and mindfully. The coordination between body and mind: that's yoga. Fitness and also therapy - you are getting this through the Bikram Yoga.
Some see the Bikram Yoga extreme, but Bikram can be practiced moderately based on the limitations of that day… And that is the therapy; that is the rehabilitation… You put yourself into it, go through your hard work - or if you want to take it easy , you take it easy as much as you can, but you're still moving. The body carries emotional baggage and you're just getting rid of this baggage.
I try to practice every day. Even if I am not in the class, I practice in my home because being in the class is not always possible. I travel alot too… My practice is my practice; I do it for myself. It's something I can do some place else because it is very safe, everything is just about balance. Maintaining general health - physical, strength, flexibility, and endurance; you get everything in that 26 2."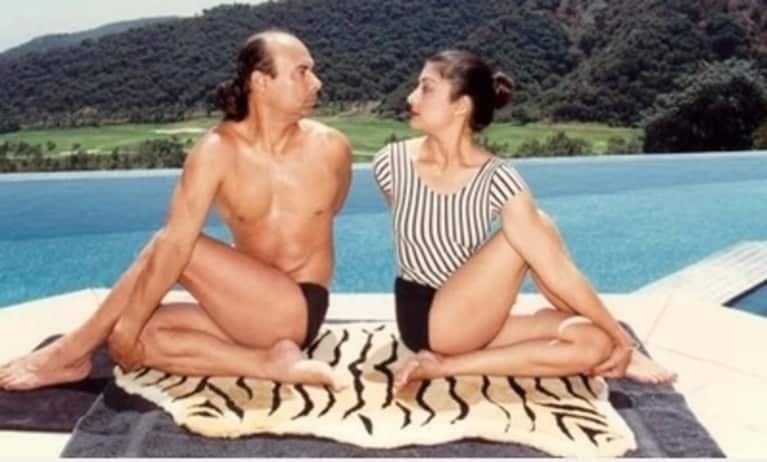 Overcoming Boredom
"Bikram's method is really consistent with people in building their personality; their perspective of life, their will power, and self esteem is helped by the 26 2. At the same time, Bikram's classes have been viewed as boring: it's 90 minutes, the same postures, same routine - you don't (feel you) find something new. But that boredom is something we have to conquer in our own mind because a lot of times, in adults especially, we like to constantly change, change, change. In doing the change, we lose the concentration and focus… Yoga helps us disconnect from the world and find something new."
Meditation
"People understand the mediation benefits (of the class). Practicing meditation… is sometimes very hard. What's the purpose of mediation? It is two things - concentration and relaxation... This all depends on breath. Many times when you try, if the mind is full of worry and excitement, it will affect your breath, no matter what. If you are not healthy, then you are not ready yet to concentrate and focus and properly train to do your breathing. Practicing Bikram Yoga helps check that mind off and breathing is part of surviving in the class. In the end, you do the proper utilization of the breath and find the concentration, focus and relaxation which is the purpose of meditation. Breathing connects your body and mind."
If You Grow With It, Stick With It
"One thing is this - people should see the result. If the result is effective and positive in their life, they should stick with it. I always say my Guru is my heart because I always listen to my heart – is it mentally, spiritually, and physically enhancing me, or not? If I see I am growing and it is helping me, then I'd rather stick with it. Why should I change it?"
Teaching Style
"This is how I always look into it - I teach from the heart. I want people to really experience that because then you are very much true to yourself, because then you can never can betray your heart…The heart and mind have a connection together to make a conscious choice; then you are not blaming anybody.
I do give a very tough class physically. I like people to work with their body more… I don't challenge people's ego and fear. Ego and fear they should find inside themselves and recognize that - I call this finding your strength and finding your weakness . I don't want to bring this to people before they find it for themselves. A person can change when they want to change; a person can find these things when they know they have them – if it is their problem.
Yoga helps you go to the core of sensitivity, open up the consciousness, and waking up that (thought process) ... really to me means self realization."
Poses
"The pose I always find a big challenge is the Deep Breathing. I don't know why.. I think it's because it's the first in the series and there are so many repetitions. I get the most out of it if I do it well, and do it all.
My most favorite postures are Balancing Stick, Standing Head to Knee, and Bow Pulling Pose. I love those three because I love to challenge myself with them."
SUMMER SOLSTICE & 'MIND OVER MADNESS YOGA' EVENT IN TIMES SQUARE
"I can't wait for the event… I am seeing all these pictures and I am getting excited. I am lucky and honoured to have the opportunity to teach in Times Square. Also, second thing, is that this event – the way they are celebrating the proper unification of the sun and the moon - is all about yoga.
In the hot summer, the sun is at the highest strength at that time. It's a beautiful way to bring energy to the body. It's refreshing, and natural healing at the same time.
For the Summer Solstice in India, we would go to the Ganges first thing in the morning and take a bath; it is a very Holy water. Then throughout the whole day you'd purify everything in your life… with meditation and Pujas were a very common thing in those days.
When I grew up in India, I practiced yoga on the green grass, in the nice breeze... In Calcutta, think of how busy it is, and our practice was mostly outside. I love the name (of the event) Mind Over Madness. It's a rat race in our lives and nowhere can be moreso than in NYC's Times Square."
What are your thoughts on leading the class during this event?
"I want to see people's excited faces. Up there, I want to be as excited as they are. I want them to know that my same anxious heart is opening up and waiting to meet new people. At the same time, it's a celebration so I want to celebrate. We want to reach out the point that we're always trying to find peace and happiness, and Times Square is the place that everyone talks about – it creates history, and every year it creates a New Year. At the same time we can create history together. The mind can be controlled: it doesn't matter what circumstance you're put in, yoga has that power to bring the body and mind together to find happiness. What's the true meaning of yoga? That's what my whole class concentrates on."
If you could fix two issues with the American population, what would they be?
"Physically – obesity; emotionally – depression. And, for those two issues, Bikram Yoga is great."
Finally, which Bikram pose would you say is most reflective of the Summer Solstice?
"I love Half Moon pose as that reflects the balance between sun and moon."