5 Ways to Get Fresh Veggies From the Garden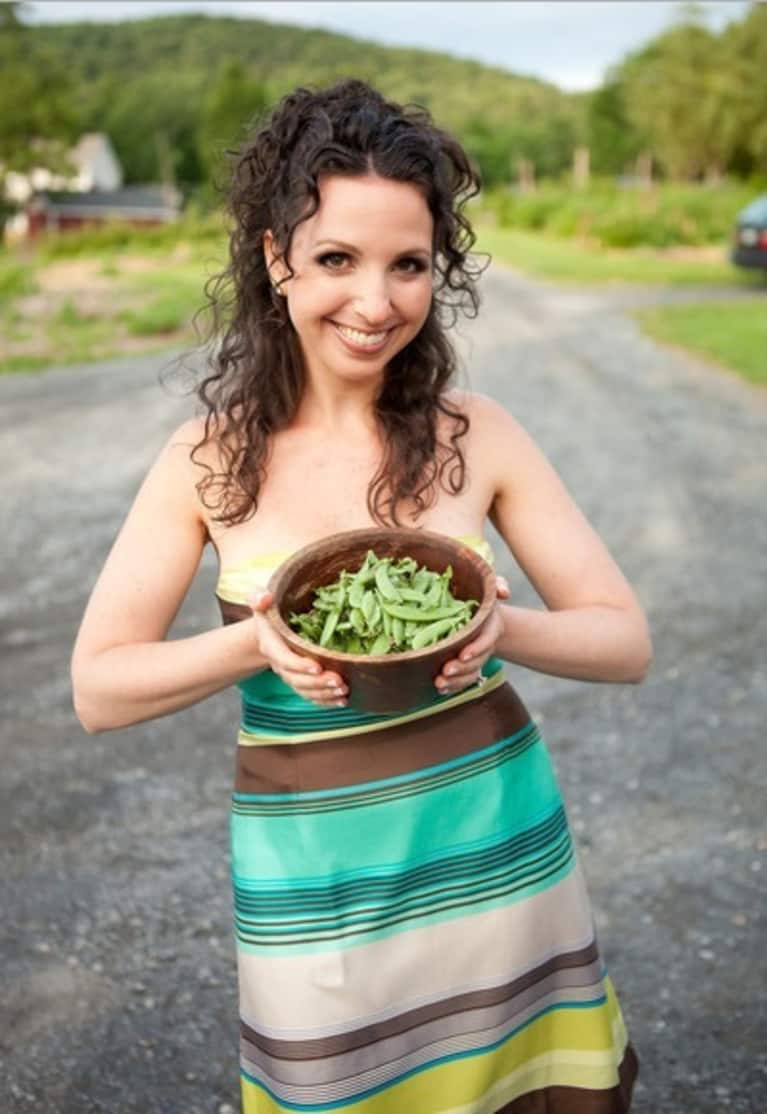 In my last article, I wrote about my incredible experiences at two local, seasonal and organic farm to table restaurants (and the benefits of eating locally, organically and seasonally). They really were exceptional meals, but nothing compares to growing, preparing and eating your OWN food! 
Growing up, as a kid in suburban NJ (the Garden State!), I was always in my family's garden, searching for ripe veggies that were ready to be picked. The sugar snap peas never made it, not once, to the house (they were SO sweet!) and it was always fun to spot a splash of bright red color amidst all the green tomatoes. We also grew corn (although the raccoons often got to it first), cucumbers, peppers, eggplant, green beans, cauliflower, celery, cabbage (big slug attractor so that was short lived), Brussels sprouts (too buggy), watermelon (a big fail but we tried!) and zucchini (actually hated this vegetable growing up since we had SO much of it! There is only so much ratatouille a little girl can consume!). The herbs we grew were basil, parsley and oregano. We were lucky that mint and raspberries grew wild in the backyard. So, why do I bring this up? Because to this day, those home-grown veggies taste better than anything I've bought in the produce section of my grocery store.
I realize some of us live in cities and it's not realistic to plant your own vegetable garden, so here are 5 quick ideas to get more locally-grown produce into your life!
1. Grow a pair … of tomatoes that is! ? It's easy and fun to have your own vegetable garden…even if it's just a few potted plants on your windowsill.
2. Join a CSA! Check out my article on this for more info…
3. Visit an organic farm by you! (I mention my favorite in the link above.)
4. During your summer weekend road trips, stop by those friendly farm stands off the road.
5. Stop by your local farmers market or greenmarket!
"Plant a Garden. This is the most nutritious, tastiest, environmentally friendly food you will ever eat." -Mark Hyman, MD
I couldn't agree more!