Sequencing: The Holy Grail of Yoga (And Life)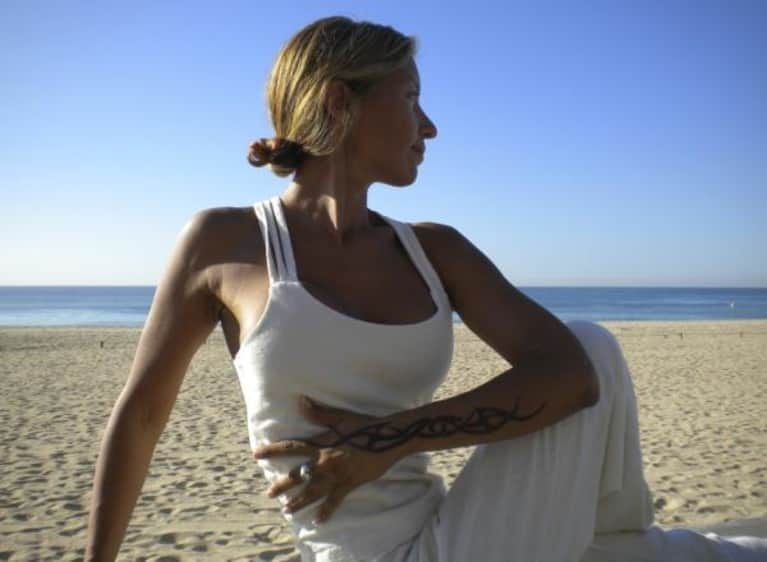 Yoga teachers talk a lot about sequencing. Sometimes they speak about it with awe and reverence. Many attend workshops to learn more. When yoga teachers get together, they will undoubtedly start whispering excitedly about a new sequence or someone's class they went to that had a totally rad sequence they'd never done before.
Yoga teachers are stoked about smart sequencing! And that is one of the definitions of Vinyasa: To place the order of poses in a special way and with intelligence. The practice is easier and more accessible to students when the teacher treats sequencing like a gourmet chef would treat the creation of a meal. It's easy to be a short order cook in teaching yoga, but students will tell the difference.
The greater lesson here pertains to the Vinyasa of life. How do you sequence your life? There is a beginning, middle and end to all cycles, including the way your ideal life evolves. These are also referred to as Kramas (stages or waves). We all have the capacity to design the sequence of our life with the step-by-step progression known as Vinyasa. Otherwise, we try to push or pull things out of order and try to advance too far too fast. Sometimes we do this as students of yoga both on the mat, and other times it happens off the mat. It is imperative to respect the start of where we are in this moment and based on how we are feeling move from there. This is an excellent spiritual recipe for both class and life.
While I appreciate this teaching, it doesn't mean I always apply it to my life. I do my best to consistently apply this principle on the mat (as both a student and as a teacher) with the intention that one day it will seep into everything I do. Often, I still get stuck in the past, replaying how I could have done things better, ignoring the step I'm in right now. Going backwards is not intelligent Vinyasa. Worrying about ten steps from now does not make for smart sequencing in life. But those pulls and pushes of past and too far into the future continue to challenge the sequence of my life practice. The first step is recognizing this… I can now fully see the wisdom to sequencing in my life.
So, is sequencing the Holy Grail? Well, it can be defined that way, so long as you let go of that part of the legend that says you have to "prove" yourself before achieving it or finding it. In yoga, come as you are. Figure out your starting point, and build the intelligent sequence of your life from there. Keep in mind this one suggested definition of the word grail is a derivative of the Latin word gradus meaning "by stages." The word was applied to the dish brought to the table in different stages or services during a meal.
Life is happening in stages. Stay tuned in to where you are right now and do your best not to go backwards or too far forward. Instead, savor the yummy and delicious nature of where you are in this moment.
Love yourself, love your day, love your life! Silvia