Are You Waiting to Be Wanted?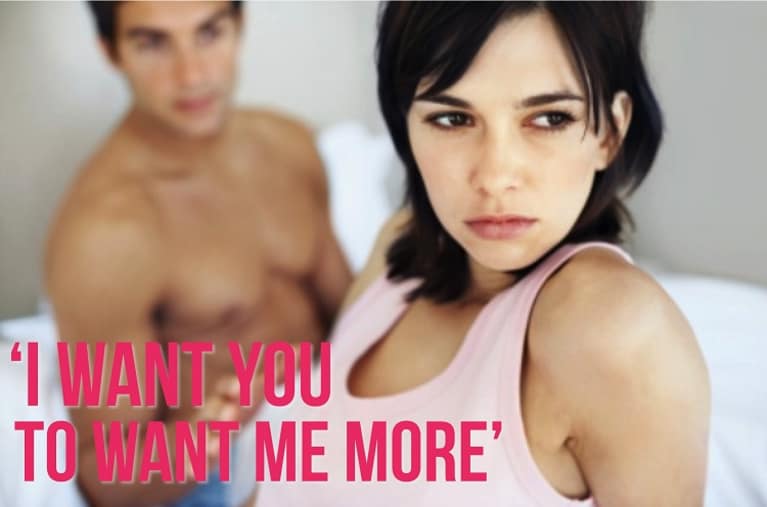 Are you waiting to be wanted? By this I mean, do you feel that your self-worth, confidence, happiness or likability is dependent on the opinions of other people? If you do, then let me start by reassuring you that you are not alone.
LOOKING FOR LOVE IN THE WRONG PLACES: Growing up most people I meet have been encouraged to look for Love on the outside. In a very innocent way (because they didn't know any better), many parents, peers and teachers acted in ways that gave the impression that love is something you 'get' from the outside, rather than a gentle presence that resides within you, always.
Due to this conditioning, it is common to fall into the trap of working hard to 'get' love by having the right kind of body, building a successful career, being surrounded by reassuring friends and family and of course by finding that special someone. Although all of these things can be lovely, looking to them as your source of love can lead to frustration, fear, hurt, sadness and loneliness and cause a huge amount of unnecessary stress and suffering. Not only that, but due to the unhealthy belief that Love is attained by acting a certain way, many people can unintentionally start performing to get love. They mould themselves to meet the expectations of others and in the process lose their uniqueness by trying to fit in.
AN IMPORTANT LIFE LESSON: One of the most common unhealthy beliefs is that "I'M NOT WANTED." This belief can come about because a parent has behaved in a way that has made the child feel unwanted or via a person feeling unwanted by the people they have felt strong feelings for in intimate relationships. Feeling unwanted often leads to a number of destructive behaviours, causes people to settle for less than what they deserve in relationships, and overly perform to get reassurance from others.
Are you waiting to feel wanted by others when all the time you are not wanting yourself?
YOU CANNOT EXPECT ANYONE ELSE TO WANT YOU IF YOU DON'T WANT YOU FIRST: Healing this blind spot requires you to accept the possibility that nothing is ultimately wrong with you. There is no rulebook as to how you should be. What you are, right now, is more than enough. You can choose to love the skin you're in by appreciating the exquisite beauty of your uniqueness. And most importantly, you can let yourself be enough, exactly as you are. This is a decision that you can make now, without having to wait until you fix, change or improve yourself. In fact, it is vital that you don't wait until you are different for you to learn how to love yourself unconditionally. Doing so can enable you to find a love within yourself that is beyond the opinions of others. It is a very liberating way to live!
Everything in the cosmos is better off when you give yourself permission to be yourself!
image via SheKnows