The Greatest Things in Life Are Often the Smallest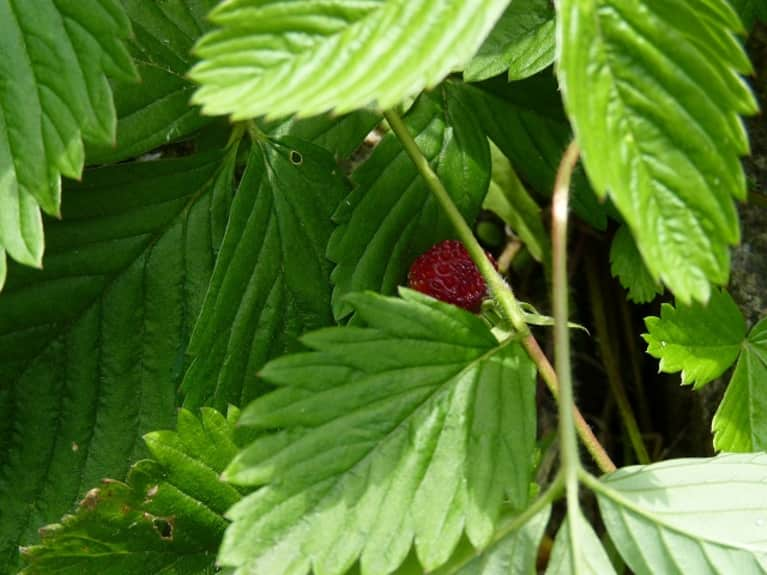 When the summer comes along I enjoy like many other people do gardening! I have had my fair share of green thumb activity as well as the plants I failed miserably at. Gardening is a great cure for the soul and brings you closer to nature. When I stepped out of a long time relationship I was frequently buying new plants and flowers for my new home. I hardly knew what I was doing, which is probably why some survived and others didn't. Not the best recipe for success.
In spite of this being in the garden and taking care of plants teaches us something about the laws of nature and the way things grow. It is fun to watch the flowers grow and how to figure out ways to keep them alive. I have had success with roses, shrubs and hostas. I am not so good, however, with marigolds and impatiens.
Having planted another new garden at my new house, I was about to throw away what I perceived as weeds. I decided, however, that I liked the way it was growing in and around the rocks and kept it. This morning while watering the plants I peeped under the leaves and spotted a raspberry!
This filled my heart with joy. What a tiny wonder!
Let's take a moment to remember all the great things in life which are often small (not big) and usually go unnoticed. This quote from Alice Walker's novel The Color Purple says it the best, "I think it pisses God off if you walk by the color purple in a field somewhere and don't notice it."