40 Days and 40 Nights of No Makeup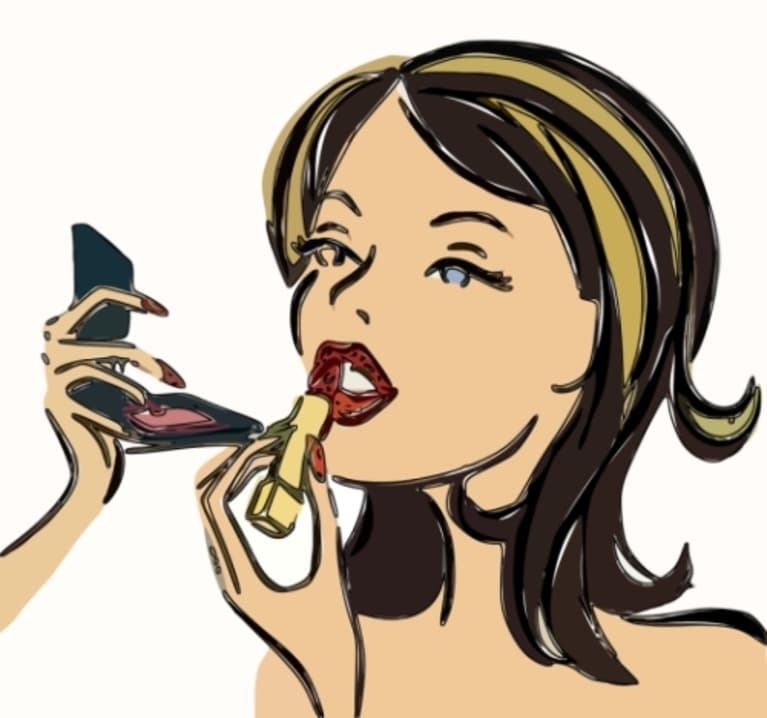 This past Easter season, the harrowing yearly question came about: what will I give up for Lent? Now, I am not religiously required to make a sacrifice for Lent, but I have always thought it interesting to see what people give up and what they go through to uphold that promise. The typical items rolled through my mind. Chocolate? No, I'd just eat vanilla. Alcohol? Nope, that wouldn't be too hard as I am not a big drinker. Sex? No way. What could I possibly give up that would be a sacrifice, that I would think about every day, and that I would continually want to do no matter what I was doing that day or where I was going? Sadly, being a woman in the modern world, that item is makeup, and it's exactly the kind of sacrifice I needed.
Not only did I realize how good of an idea this was, but I realized how great of an idea it was when I started telling my friends about it. They all had the same response. With a stunned look on their faces, each declared "woah… that's a good one."
As women, I think we feel the most pressure to always look pretty and polished. I wanted to see how looking completely natural would make me feel and, ultimately, how hard it would be to do. To add to the already difficult ordeal of waking up every morning and wanting to cover up my dark circles and make my eyes pop with mascara, the day after I made this decision I suffered a horrible injury. Being as awkward as I always am, I tried to put a shirt on and ended up taking a huge chunk of skin out of my nose (blood and all) that turned into an ugly scab. WHAT WAS I TO DO?! Normally I would do the best I could to cover it up with a minimum of two cosmetics followed by an overdoing of eye makeup to distract from my affliction. But nay, I could do none of those things. All I could do was brave the world and all of the stares I would get from people looking at my scar (cue the "you should see the other girl" joke I thought I was bound to recite.) You know what? Nothing happened. I didn't get weird looks, I didn't get stares; I actually recognized no real difference in the way people treated me from when I did wear makeup.
What I did recognize was that I acted differently. Wearing makeup put pressure on me to act out the face that I was putting on. It makes sense because a lot of the time, we do our makeup to reflect how we are feeling, but once we put it on for the day we are doomed to act that was for the rest of the day. When I put makeup on, it was almost like I was forced to act girly and proper because if I didn't, it would be a deception of what I was portraying on my face. And for those that don't know this, sometimes acting that was gets tiring. Not wearing makeup gave me the chance to feel free and just be me. I could be more authentic with people because I was being exactly what I was portraying… me.
Now I'm not going to lie to you and say that I'm continuing this naked face movement, but I urge anyone to try it for a little bit. Make it an experiment like I did and take note of not only how you act, but how other people treat you. Challenge yourself. I promise you, it's a freeing experience and one that I think everyone should try. If nothing else, it will be a learning experience. And your lashes will grow a lot longer without all that build up accumulating on them. BONUS!