Go With the Flow and Let Your Curls Fly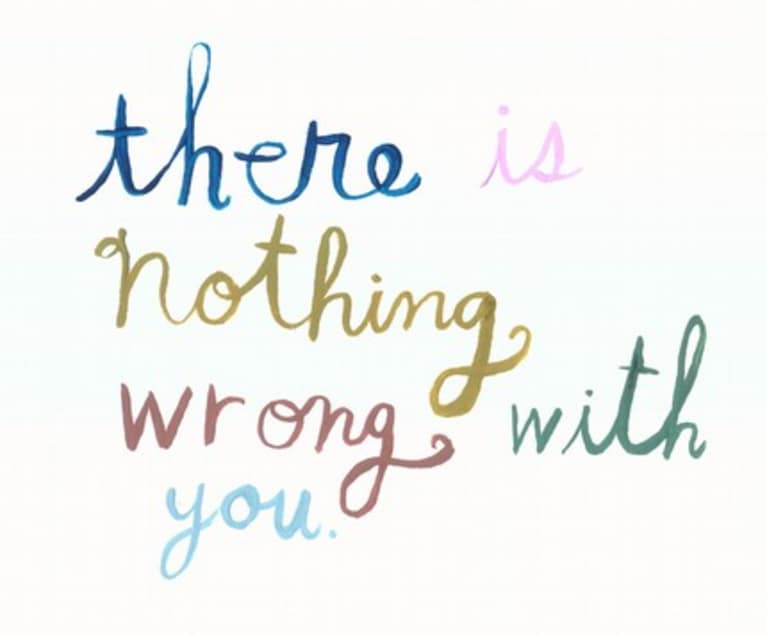 Some kid I knew in junior high thought it would be fun to start "tagging" me in my junior high yearbook photos. Great! Thanks dude! There I was in my glory; glasses, braces, and fuzzy hair, well, kind of fuzzy hair.
Everyday I fought to get my Fuzzy hair straight; a battle Royale, Fuzzy hair versus Colleen. I grew up in the late 70s and early 80s. Hair products were certainly not what they are today and hair straighteners didn't exist. Pretty girls were girls with long beautiful straight hair. If you had fuzzy curly hair, you were not so pretty.
So all through junior high, high school and college, it was Colleen verses her Hair. There was a brief time in the very late to early 90s that big hair was in but then they invented the straightener and my curly hair was thrown back in the closet.
At one point I cut it all off making it shorter than my husband's hair. Then, some how, like most women, and I am not sure where the logic comes from. I decided to let my hair grow out, as I got older, my hair got longer. It was easier for me to take care of because in one swoop I could get it into a ponytail. As a yoga teacher this is a necessity. Then my teen-age girls started thinking it was fun to straighten my hair. The battle continued.
Recently, one Friday night I was helping my daughter with a homework project. I looked at the clock as it read 5:25pm. I had to be at Inner Power Yoga Teacher Training by 6:00pm and I still smelled of gardening from earlier in the day.
I jumped into the shower washed up, cleaned my hair, jumped out, got dressed, ran a comb through my hair and a few "curly' products and headed to the studio. I drove my cute little 1973 convertible Volkswagen bug (not made for 2012 hair) and with the wind flying through my curls, I took off.
As I went in to the studio I got gasps from my fellow STFs (students, teachers and friends). Many were starring at me.
I thought, "Crap what happened did a bird fly in my hair? Do I have bugs in my teeth? "
"Your Hair!" one said.
"Yes, I know. I just jumped out of the shower and got here as fast as I could." With that, I reached for the rubber band I placed on my wrist with the intention of putting my hair up.
"No! It's fabulous!" she added.
"So cute!" another chimed in.
"I am so jealous! You look so free!"
"Huh?" I'm thinking. "What does it look like?"
At this point it was too late to take a peek in the mirror as training was beginning. I left my hair down, flowed from one pose to the other and "OOOHH! I kind of like this!"
I could feel the curls soft on my face, tickling down my back. I was free.  In so many ways, I was free.
For years I struggled with this hair. Hours and hours. So much time that if I counted it up it would have to be something like 20 minutes a day x five days a week x 52 weeks a year divided by 60 minutes in an hour x what? 35 years? I made my husband do the math, (that is a story for another day), and it comes to 126 24 hour days messing around with my hair.
"ARE YOU KIDDING ME?" 3,033 hours fighting my hair!? 126 days?"
Unbelievable!
Then it came to me. Like a ton of coconuts falling on my head. What else have I been fighting for 35 years What else have I been swimming upstream against?
From giant epiphanies to small tiny changes, I now look for opportunities to discover how and where I am fighting against myself. Fighting a yoga pose, fighting a food that I love but it doesn't love me, pushing a friendship that's time has run its course. I hear you Hair God. I hear you loud and clear.
Go with the flow and let your curls fly.