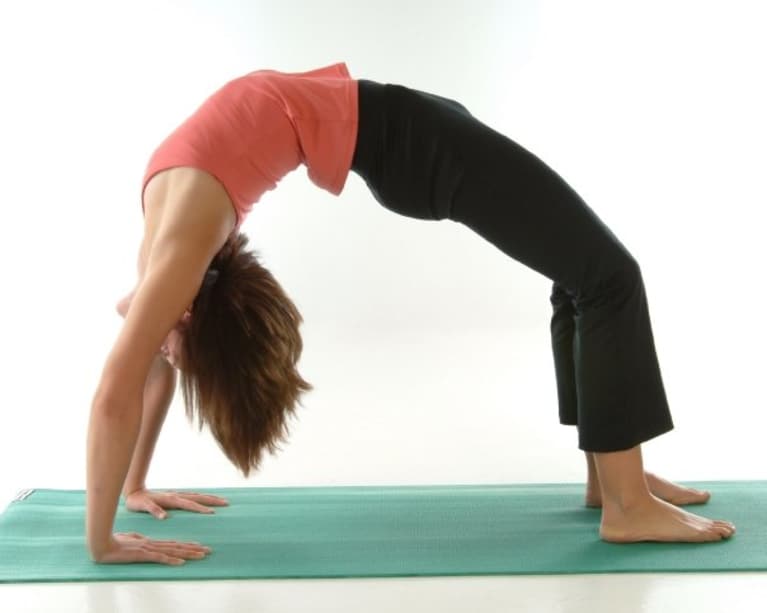 Much of my life has been as an addict. And many of us on some level are all addicts. But for others their addiction becomes who they are, their identity, their only life line; it may be slowly killing them, but it is also what is keeping them alive. For me there is no question that yoga saved my life. That yoga found me when I couldn't pretend to save myself any longer. Ever been to a high security prison? That is what a full blown addiction feels like-24/7; except you are trying to live a normal life at the same time. You are usually trying to hide it or pretend it doesn't exist. My life was much to this drum, a ten year battle with a wide variety of eating disorders, depression, drugs and anxiety. Ten years ago I would be asking for your pity, now I am hoping to help.
Imagine having an evil twin that never leaves your side, imagine that every move you make, every bite you take, ever breath you take is being ripped apart constantly by someone else. And it's not a one-time thing. No, an addict doesn't let things go, they don't know how and they fear what will happen if they loosen their grip on anything in life.
Addiction is not a choice, you don't wake up one day and decide "hey I am going to start bingeing and purging all my food from now on". "Maybe today I will starve myself to get attention". Addiction doesn't work that way; and in knowing this it's not that easy to stop either. As an addict forever in recovery, I get this; I did not choose to starve myself, to drop 32 pounds in 60 days at the age of 15. I didn't choose to relapse and binge and purge up to eight times a day, as I put stress on my heart, rot my gums and teeth, kill my stomach lining, messed with every system in my body.
I, like many struggling with addiction spent many hours, days and months in this horror, locked inside this hell hole others were calling life. Trying with all I had to be normal, to fit in, to hide the only thing at that time in my life I could control, that I could feel safe with, even if it was just for a few moments. And as much as that safety was very temporary; as an addict you realize that the numbed feeling or "high" you get from your drug of choice (food, alcohol, medications, exercise, restriction of food, smoking.) is what you have been searching for, the only problem is you have been heavily side tracked, and to an outsider it looks like a call for attention.
Nearly half my life I spent in addiction; which lead me down a path where I cycled with anorexia and bulimia, trading one of the other many a times, dabbled with drugs, binge drinking (under age of course), several attempts at suicide, experimental cutting, was obsessed with calorie counting, exercise, my weight, my size, every pimple on my face, every imperfection possible I was obsessed with it. And at one of my lowest points this craziness wound me up in the hospital with gastric obstruction surgery as I swallowed a tooth brush desperate to purge just one more time. To many you may not understand, but for some this run down seems like a horrible mirror.
If you are struggling with addiction and know you are at a place that you want to move forward and want to "get better", you probably already know that it's one tough uphill battle. To put it frankly, it's hell. And for me, yoga was what kept me holding on to that tiny microscopic string, each week (my Wednesday night class) kept me hoping and praying I could do this, I could survive. I remember my first few classes, still struggling with an eating disorder, my mom and I attended yoga together and that one class each week, even just for that night was a new chance. I remember many nights walking out praying to God, please help me to go home and not binge and purge, praying with all my might that tomorrow I'd wake up and be normal.
You can't think straight as an addict, the Yoga Sutra talks about eliminating the dualistic mind, you ask any addict they totally get the double mind. You have your eating disorder mind saying one thing and your sane mind saying the other; and for many years I couldn't even hear my sane mind, I was a walking corpse, there is a year of my life I don't even really remember (and I have a stellar memory) because I am pretty sure I was experiencing death on earth.
Yoga has saved my life, yoga has given me a second chance, yoga has taught me to live in the most in-touch, real way possible. Yoga has taught me how to breathe again, feel again, and somehow some way it has helped me loosen the grips on life a little and trust a little more. For a long time I didn't believe that there was anything from my past that could have triggered this experience in my life, but yoga has helped me to realize that some of this was in fact learned behavior, some of this was the reaction of cruel kids in school and some was just simply fear of not being enough in my life. And at some level, we have all been there. We have all cried tears of fear, control, sadness, imperfection. And to all of you out there still walking up hill-it's way easier with a yoga practice.
Yoga teaches you to want to live again, it teaches you what it really means to be in the moment, and those struggling with addiction know better than anyone what a moment is. Because on the same note, you are trying to stay alive or sober for just a moment or stop thinking-not obsessing about your next addictive move.
Yoga lets you know it's not your fault; yoga lets you know that even when you feel alone you are feeling, and that is a start. Yoga says, don't stop feeling, let the feeling pass, and they will.
Yoga gives you a second chance a million and one times. Yoga reminds you that your life is just as valuable as everyone else's, in your own unique way.
Today, is a call to action, if you struggle with an addiction I beg you to try yoga, but be careful us addicts gravitate to that which can feed the need. So mix it up, most recovery programs that incorporate yoga use styles like Yin, Hatha or Restorative, these styles are great to really help you learn how to be present, be still and be in the feeling. Don't throw in the towel; don't hate your first class because it asked you to step out of your comfort zone. Keep at it; if you want to live, if you want to come out on the other side, for me it wasn't a choice anymore, it was a matter of life and death. And I chose life, and I continue to choose life each day.
If you are an outsider to a person with addiction, most likely they know there is a problem, don't shove food in their face, point out daily they look like crap, or tell them they are killing themselves, I'm sure they know this already (if not they will soon). So remember this "am I helping or hurting". Yes addiction hurts the ones that love them too, but be a forklift and be a friend. Take them to a yoga class and keep taking them. I probably would have never went each week if my mom wasn't going, not knowing, she kept me accountable and kept giving me my string of hope each week without knowing. In Savasana, hold hands with them, say "I love you" with no strings attached. As a fellow yogi having been to hell and back several times, hold their hand instead of pushing them while in recovery. Be there for them instead of telling them where to be and most importantly don't give up, I survived and look back now and wouldn't want it any other way (crazy I know).