8 Tips for Balancing Your Mood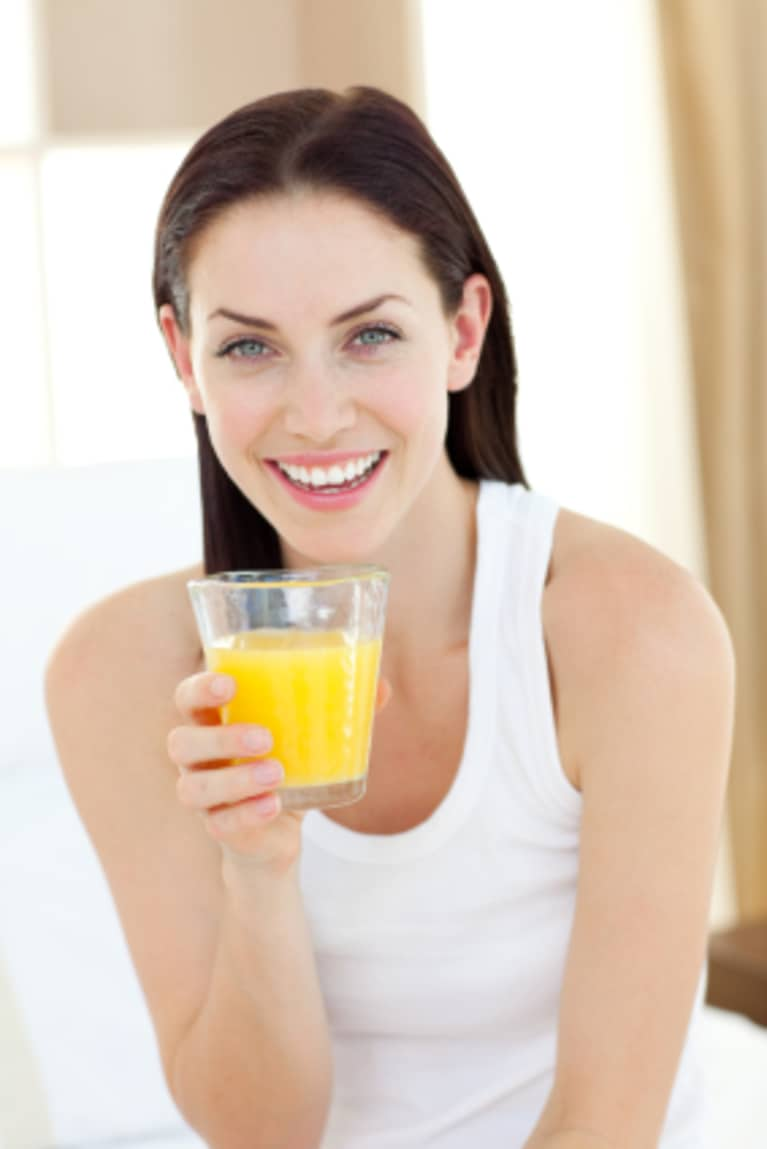 My original title for this article was 8 tips for balancing your hormones, but just a few years ago I had no idea what having un-balanced hormones meant. How would I even know? What does it feel like? How is it affecting me?
Un-balanced hormones (expressed in most people these days as estrogen dominance) can affect many different things in your body. It can cause low energy, inability to lose weight, infertility, PMS, low libido, and for me, the most obvious and pressing issue was my mood! I know many females have similar challenges. Hence the title to pull you in :) And don't worry, our bodies are so interconnected, all of these tips will balance your hormones and your mood at the same time.
1 - Practice Gentle Exercise. My favorite is yoga, it cleanses and detoxifies your body while helping to dissolve and excrete excess estrogen through your liver and out of your body. If gentle doesn't feel good to you and you need some hard-core boxing that is perfect too. Listen to your body, but make sure you move!
2 - Lower Sugar Intake. Sugar is in everything. Lately I've found it difficult to find a pasta sauce without added sugar. It's pasta sauce! Why sugar? Sugar is highly addictive and food producers know it. Pay attention to the amount of sugar you are eating in the not-so-obvious-forms as well like breads, pastas, and potatoes that turn into sugar when they enter your body. A great way to curb sugar cravings is through eating or drinking fermented foods.
3 - Add in Fermented Foods. They are loaded with vitamins, minerals, enzymes and healthy probiotics that heal your gut, kill off the sugar craving by killing the yeast or candida and building up a strong immune system. Fermented foods help to balance your endocrine and hormonal systems by working at the root of the issue, in your gut. Donna Gates' Body Ecology Diet is a wonderful book to get started with if you have never heard of a cultured food before.
4 - Drink Green Smoothies or Juices. Not sure which is better for you? Ask your body, which do I want? And go for that! Simple yet effective. In addition to yummy alkalizing greens, beets & carrots are two sweet root veggies that are a great to include and full of Magnesium and Vitamin A. Beets especially get your liver working to process toxins (excess estrogen included) out of your body. They are naturally sugary vegetables so limit the amount you drink at one time just as you would with your fruits.
5 - Decrease Hormone Laden Products. If we are trying to balance our hormones it only makes sense that we pay attention to foods with added hormones in them such as conventionally raised meat and dairy. Or foods that are hormone mimicking such as soy products. Birth control pills also add a daily dose of estrogen into your system. You may think it's not that much, but if it's enough to prevent you from getting pregnant, it's enough to cause issues, short and long term.
6 - Eliminate BPA. Found in plastics and aluminum cans, BPA is estrogen mimicking and quite difficult for your body to process and rid of. Think plastic water bottles and canned goods including beer and soda cans. Use re-usable glass and BPA free containers. Good for your body and the environment!
7 - Reduce Stress. High cortisol caused by stress can wreak havoc on your body. It raises blood pressure, causes weight gain, and hormonally can block progesterone receptors, not a good thing! Try meditation, yoga, breathing exercises, a long lunch (or actually taking a lunch for that matter), and EFT to lower your cortisol levels.
8 - Pay Attention to your Bowels. A general theme with these tips is the end result of excreting excess estrogen and chemicals out of our bodies. On top of this, our bodies produce new hormones daily; make sure you are processing them out daily as well! Keep your bowels clean and healthy!
If all eight tips seem overwhelming for where you are right now, focus on just one or two and notice the difference in your mood. It will be a catalyst for you to try more. I have many clients keep a mood journal to keep track of what feels good and to act as a reminder to continue doing it! These tips in combination with lifestyle and supplement recommendations for your body will keep you thriving, happy, grounded and balanced, mood included!