Yoga Teaching: Where Beastie Boys, Blogs & Bartenders Collide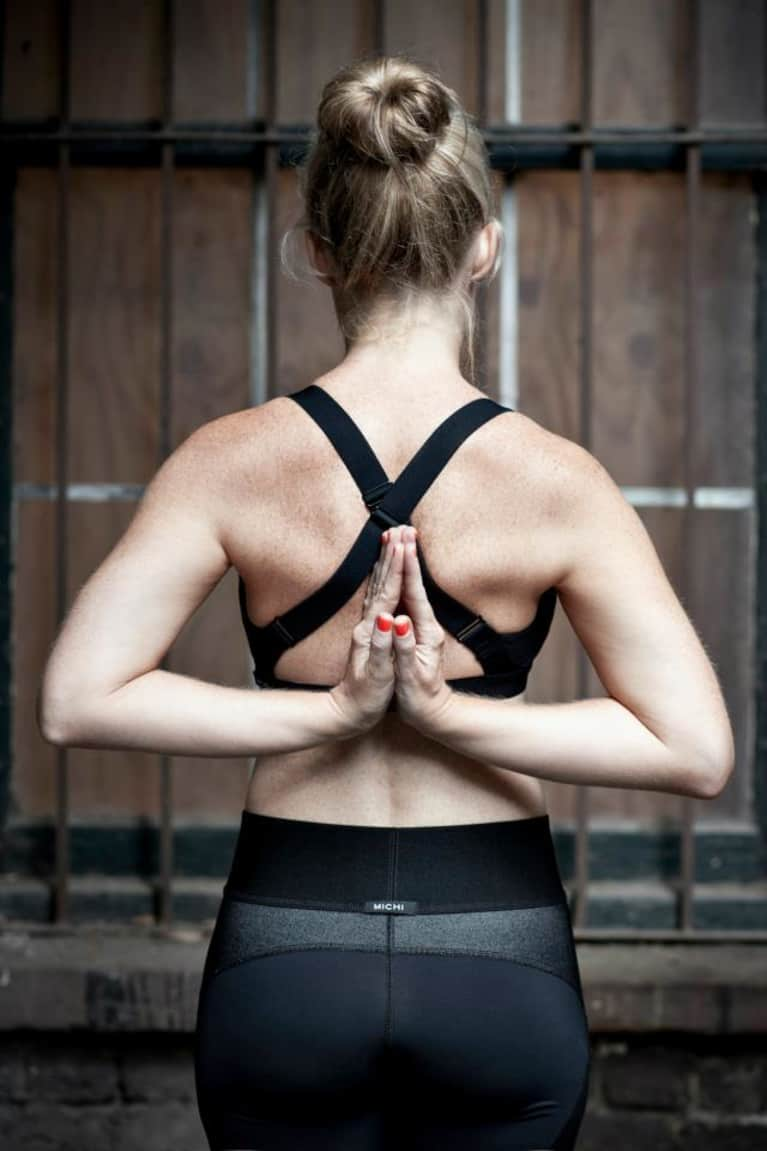 Since graduating from my first yoga teacher training a little over a year ago, I've learned that yoga teachers must acquire an amalgam of skills, interests, and masteries of fields far exceeding fluency in alignment, Sanskrit, kombucha flavors, trendy mala brands and yoga conference survival strategy. Looking to join the ranks of Yoga Teachers, capital Y, capital T? Read on for the sub-careers you will master by default that your YTT may have failed to prepare you for, but that are just as real as the eight limbs of yoga.
1. You will be a DJ. Playlists will become a fun, potentially distracting focus that you may misinterpret as representative of your connection with the universe, your literal vibration, your good taste or lack thereof exposed, made naked, bared raw and vulnerable for all to hear. "Okay so, Black Crowes followed by Krisha Das, or transition from Air to Rama Bolo with Deva Premal? OR Namaste by the Beastie Boys because it's chill but no one will know it's called Namaste which is kinda the point?" Somehow, this can become a big deal - for a short period of time, after which maybe you really won't care.
You'll come to know the quirks, perks, multiple remote controls and more of your studio's sound system, presumably through muffled panic-stricken moments when it chooses to bust out your notably non-yoga playlist during savasana. You might react by equally busting it over a bolster when "Begin to deepen your breath…" is interrupted by a booming "Like a G6"*. Might.
2. You will be an IT victim, routinely getting your ass whipped by technology long before you are a guru of wires, cameras, plugs and memory cards. It will appear that fellow teachers aren't only rocking flawless pincha mayurasana at first attempt but also shooting yoga videos with ease in their spacious, pet-free homes with just the right amount of natural lighting; being followed by a devoted photographer ready to shoot any moment of spontaneous meditation, kapotasana or mudra that comes to mind while waiting to cross the street; and waxing poetic in scholarly publications and blogs about the day they awakened their kundalini. You will consider it a good IT day if you remember to get your Jade out of the washing machine in time for class and your twitter account isn't hacked. (But for real, how do these other yoga teachers always have a photographer to document every, ahem, pose? Must find photog for sister to date, stat.**)
At the very least, you will master the airplane mode function of your phone. This will occur after a single lone ring pierces the yogic silence, and the collective drishti of the class slowly transitions onto you in the form of an icy cold stare riddled with disappointment and disbelief. You might feel shame. Or intense hatred of the clearly unenlightened individual who called in the middle of yoga class (hello?!) to ask if you know where they left their car last night.
3. You will be a not-so-stealth guerilla marketer and shameless self-promoter, desperately casually leaving stacks by the dozens of your I AM A YOGA TEACHER! Vistaprint business cards everywhere you dine, drink, pump gas, wash your car, and even places you've never patronized. Like the monster truck show or NRA convention. You might consider this placing hope in humanity that really, deep down, they want, they need yoga and you, yes, you! will be the one to lift them from their foggy, deluded, vapid haze and into the light. After they pony up for an 8 class card and logo sweat towel, anyway.
In this way, you too will begin to lift from a comparable haze, realizing that perhaps not everyone riding in A-Plus Family Taxi airport shuttle will redeem your free class card even though you slipped a stack into the door pocket when the driver wasn't looking. Your strategy soon turns as you realize that a party girl cousin armed with side crow in a bar*** is much better promo for what you're offering mankind. And yet, you will still click through upon receiving an email for another 1,000 business cards free when you purchase 5,000. Your enlightenment continues.
*No judging. Nope. Stop that. Shut it down.
**This is kinda true. I mean, they seem to really like each other.
***Not entirely fiction here either. Bartender now making regular appearance in my beginners class. Next up, the shot girls.