The Internal Dialogue of the Drinker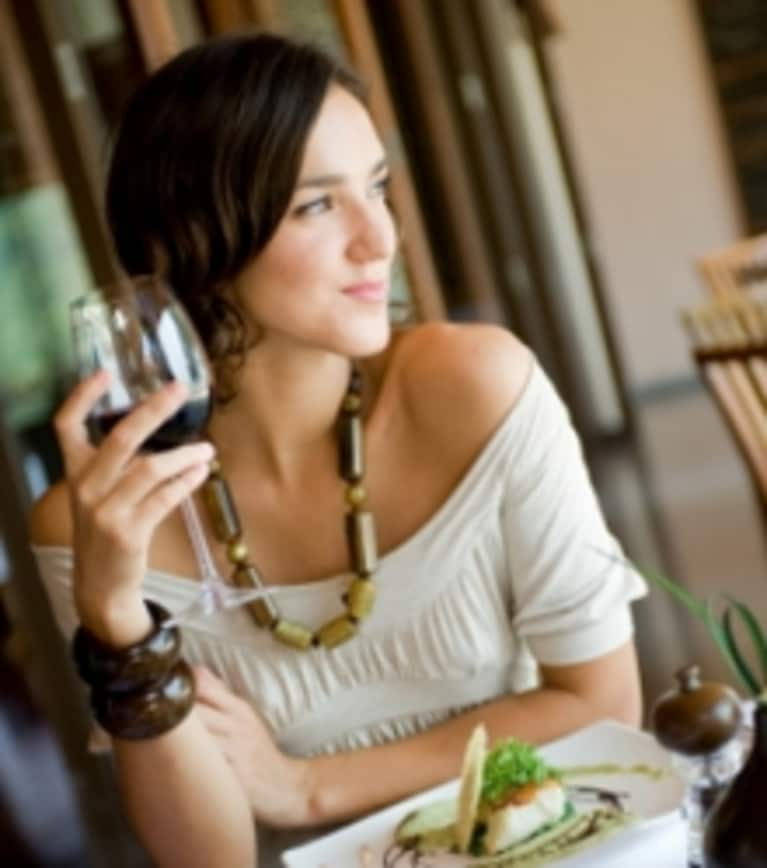 I recently stopped drinking, which will come as a shock to those who know me. My love for wine runs deep; so deep that I am certified by the Wine and Spirit Education Trust and made wine my vocation for a few years marketing boutique wines and doing educational tastings.
When I was diagnosed with diabetes, I stopped drinking for a time because of the medication I was taking and as a way to try and get my blood sugar under control. Fast-forward two years and my medication dose is cut in half, I'm 50 pounds (yes, 50) lighter and in my arrogance I think I've got it all figured out. As such I begin to have a glass of wine or two every now and again. Do you know where this is going?
A glass or two every once in a while, became a glass or three a few times a week with dinner. Before I new it, I was back to my nearly daily wine consumption (reasonable quantities) with my dinner and often several glasses at parties. How quickly we fall back into our old habits! I gained back 12 pounds even though I am now eating a plant powered diet, but even those who eat healthy can eat too much and my other vice in life is tortilla chips…they replaced McDonalds as my day after, "have to have".
I'm going to share a few insights I have about my drinking, sugar problems, weight gain and the internal dialog I had roaming in my head. It went something like this…
Before going to a party I would tell myself, "You had better eat something. You are going to be drinking."
Upon arriving at the party, getting my glass of wine, and surveying the room, I would invariably end up next to the food table where I would justify my eating by saying, "It's okay Jen, you should eat! You want to have a few glasses of wine and not be sloppy or slurring like those skinny minis who don't eat all day and then make an ass of themselves at a party."
I would enjoy the evening and congratulate myself on being so in control (what a joke!) and go home only to root through the fridge to find, "just a little snack before bed so I don't wake up feeling yucky."
How do you think I felt the next morning? You guessed it, yucky! And ravenous! So I would want a big breakfast, followed by a Mexican lunch consisting of dozens (and dozens) of tortilla chips.
Does any of this ring a bell? I know alcohol can be a contributor to many things that I have no interest in obtaining, the least of which is a big gut, but alcohol was not the singular culprit. It was a whole mentality that I had wrapped around my consumption that was exacerbating my diabetes numbers and adding weight in all the wrong places.
Alcohol was also disrupting my sleep, which led to frustrating, unproductive days, even if I had only had a glass or two with dinner.
Finally, I realized that as much as I loved the ritual, food pairing, and the appreciation for the great care that goes into wine making, I have come to the realization that it know longer serves me. It's not my enemy, but it is really no longer my friend.
I am proud to report that my diabetes numbers are now acceptable, my weight is inching it's way back down, and I am sleeping again. Oh, and did I mention that I no longer have puffy eyes? I'm so much more attractive without those.
If any of this has a familiar ring, I encourage you to at least take a peak at your relationship with alcohol and think about the ways that it serves you and more importantly the way that it holds you back from being your best, most fabulous self.