3 Ways to Sneak Healthy Habits Into Your Relationship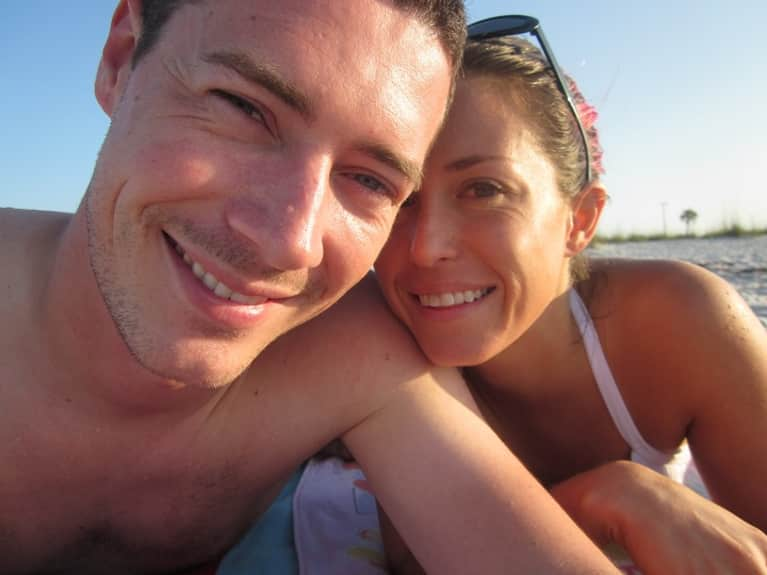 For the first time in my life I'm dating someone who is as passionate about being healthy as I am and it's making me wonder how I ever made prior relationships work with exercise-averse junk food junkies. It's not that I dated total slobs in the past, but they certainly weren't getting up at 5 a.m. on the weekend to workout with me for an hour or excited about trying my never-ending stream of healthy recipes (black bean brownies anyone?).
Prior to meeting my current boyfriend, Matt, I was single for about two years and part of the reason I wasn't interested in dating anyone was out of fear that my new found healthy habits would be jeopardized. While it can be more challenging to eat healthy and stick to regular exercise when you're dating someone who hasn't jumped on the health bandwagon yet it is possible to sneak some healthy habits into your relationship.
1. Make a date night out of cooking at home. Matt and I will often sit down together to pick out a few new recipes to try out one weekend evening. Eating at home is not only more cost effective than going out but it also allows you to control the nutrition value of the meal. Mix in a glass of heart-healthy red wine and some old Jazz music and it is a wonderful way to spend quality time together and explore a wide variety of healthy cuisines.
2. Suggest you spend time together engaged in physical activities. No, not that kind of physical activity (although sex does burn up to 90 calories in 30 minutes!) Try to make time after dinner to go for a walk outside or plan on going to the park or taking a bike ride on the weekend. My favorite mornings are the ones that involve exercising outside with Matt. The fresh air wakes me up almost as effectively as the giant pot of coffee that inevitably follows and it gives us time to check in with one another and see what we have going on for the rest of the day.
3. Make healthier choices when you go out. The extra calories associated with eating out often and going out for drinks can add up quickly. Matt and I both love food and wine so we have to come up with creative ways to indulge in both without adding weight. When we do go out we will often order a few appetizers to share instead of one huge meal each. This allows us an opportunity to try multiple items versus just one and, as long as you make smart choices, sharing a few appetizers takes less of a caloric (and financial) toll on you then a typical entrée.