Breastfeeding & Craziness on a Plane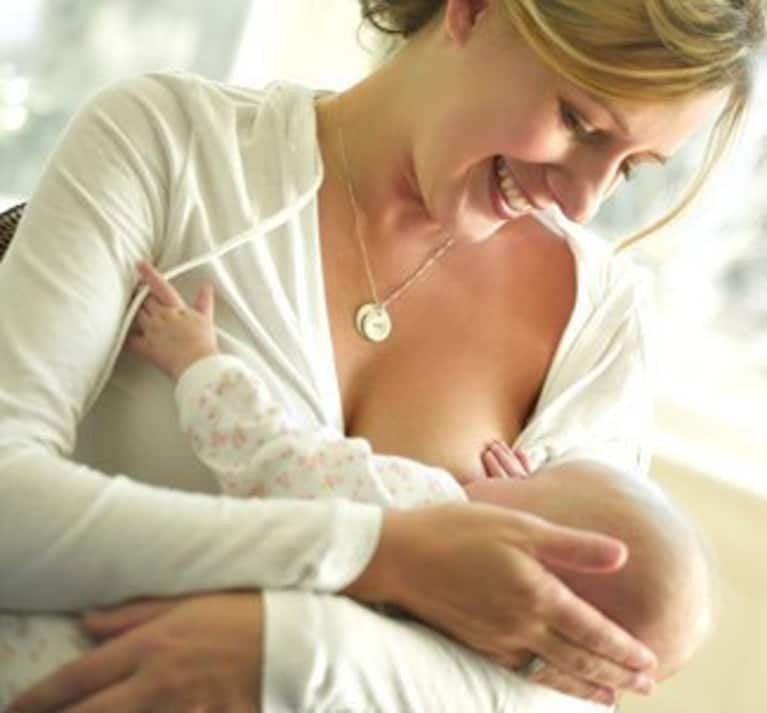 This past month, I've written about our society's breast fetish and the innocuous act of breastfeeding here and here. I wrote those pieces as an outside observer. Now, my wife and I have become part of the story.
Over Memorial Day, my little family journeyed from DC to Los Angeles for a friend's wedding. Flying can be stressful when the dad isn't a fan of being up in the air and the baby isn't used to limited confinement among so many people. Though we asked ourselves the inevitable question – "Will we be that family with that baby?" – our little one went with the flow, crying only when hungry. So, she cried a couple times each way.
As we waited out a delay on the tarmac, the baby became hungry. My wife adjusted herself in the middle seat of three, removing her breast from her shirt so that our daughter could latch on to feed. Without a hitch, baby was satisfied and we anticipated our takeoff. Everyone around us was doing his own thing – watching TV, making a phone call, reading, sleeping. Everyone, that is, but one flight attendant.
"Ma'am, use more discretion," the flight attendant said in normal voice as she leaned toward me and my semi-snoozing wife. "Use more discretion," she repeated more loudly as she flashed her arms across her own chest before walking away. My wife scrambled to find something to cover her, disrupting the sleeping baby in the process.
When we were left alone, a woman in front of us said, "That was rude!" My wife was humiliated and annoyed. I seethed at the situation, because we were essentially powerless. Women across the country have been harassed on flights or buses and in malls and courtrooms for engaging in a natural, nourishing act. Had we spoken up, we might have been removed from the flight, even though California law expressly permits my wife's actions.
According to the California Breastfeeding Coalition, the California state code reads in part, "[A] mother may breastfeed her child in any location, public or private, except the private home or residence of another, where the mother and the child are otherwise authorized to be present." No provision states that she must have additional covering while breastfeeding. The flight attendant violated my wife's rights when she harassed her about nursing our baby. We have written a letter to the airline and are waiting for our reply.
This nonsense must stop. We as a nation need to normalize our relationship with the human body. Otherwise, those with disordered thoughts about the body will continue to place sensible people in defensive positions.
My advice: When the utilitarian breast is being put to its proper use, don't be a boob about it.
image via