5 Ways to Survive the First Weeks of Motherhood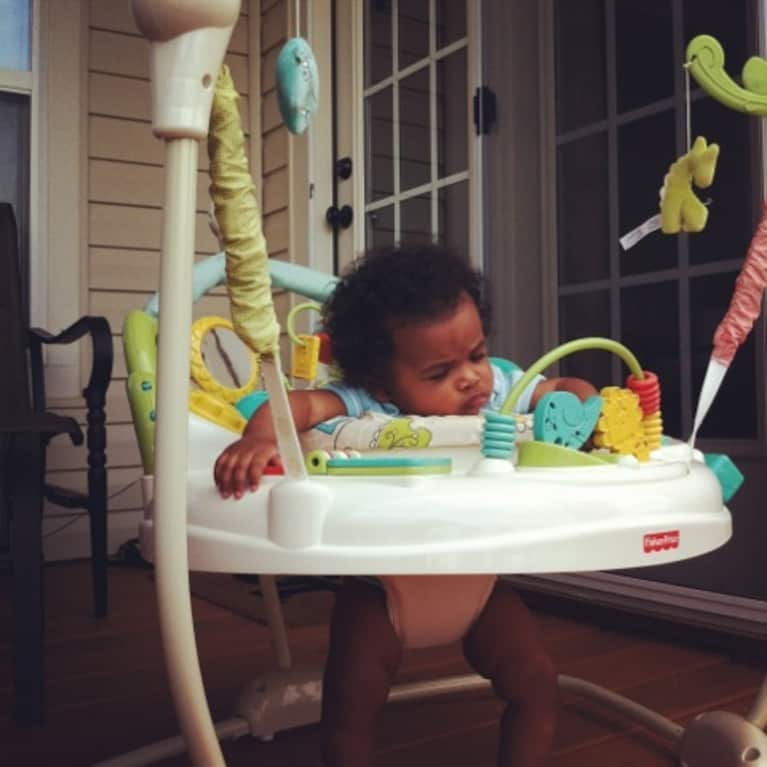 When I was pregnant with my son, I would often daydream about the pure bliss that having a baby would bring to my life. Nights spent gently rocking him to sleep, mornings spent exploring the outdoors on our many nature walks; my body returning to its former glory within five to ten days…
And then my little bundle of joy came, not through the calm and spiritual water birth I had planned, but rather through an incision in my abdomen in a brightly lit operating room with Nelly's "Hot in herre" playing over the speaker system. I am not kidding. This happened.
It's true, being a mother is all about your best-laid plans being wrecked and I quickly learned that you have several different options to deal with it. You can cry. You can spiral off into insanity. Or you can brush those shoulders off and make it awesome.
1. Embrace your hormones. After you give birth, nature floods your body with so many hormones. You thought you knew what hormones could do to you, but you have no idea. Understand that you won't always cry for hours because your baby won't look at you, realize that you don't actually hate your husband forever, and remember that every put-together mom you see went through this sweaty, milk-stained, sleep-deprived, hormone-crazed stage as well. She's just conveniently wiped it from her memory, as you will too. Later.
2. Take a shower daily. Promise yourself! You deserve it. Those 5-10 minutes letting the hot water wash over you will make you into a new person and let you be the best mom you can be. Everyone needs a break, and being clean is never a bad idea.
3. Keep a Happy Moment journal. You won't have time to write volumes, but every day snatch a couple of minutes and write down something that amazed you or made your heart melt. Your baby will give you these little gems in between diaper blowouts and 3am feeding sessions. It may seem like infancy lasts forever, but it actually doesn't, and you will amazingly miss this time. Keep a record of the beautiful moments.
4. Feed yourself. You are everything to your baby; comfort, safety, and nutrition. You need to nourish your body, especially if you are nursing, because your body will drain itself of essential nutrients in order to provide what your baby needs if you aren't properly fed.
5. Remember: this too shall pass. Breastfeeding isn't intuitive, but you will get it eventually. Every baby sleeps through the night when they are physiologically ready. Your stomach will stop looking so sad soon enough. Everything gets better in time, and in just a few weeks you will be a pro.
And finally, one last tip that's too important to be numbered: trust yourself! You are perfectly made to be the best mother to your baby. Empower yourself with that knowledge, draw confidence from it, and never ignore your instincts.