Where Are You Playing Small in Your Life?
Our editors have independently chosen the products listed on this page. If you purchase something mentioned in this article, we may
earn a small commission
.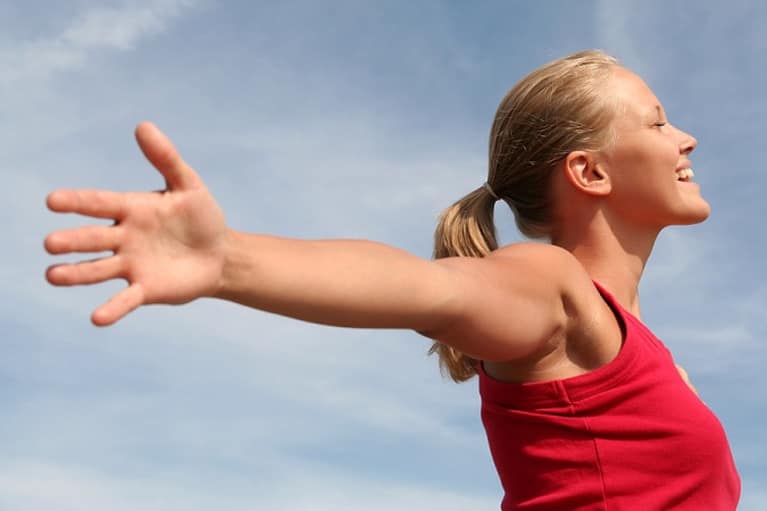 Recently, I was talking with a friend who was challenging me a bit. My friend said, "I don't want you to take this the wrong way, but I am wondering why you have been playing small lately. What's going on? What's holding you back?"
Playing small. It's an interesting concept. Unbeknownst to my friend, this concept is one I have been grappling with over the past year or so. My inner knowing has been softly whispering to me lately that I am destined to play bigger. To take on greater challenges. To operate from a higher energy frequency. To step out into the spotlight.
Without even knowing it, my friend called me on the carpet. It's funny how some people have a knack for zeroing in on where you are struggling, growing, testing new waters, or finding your way. I knew I was playing small, but no one had ever outed me like that.
Honestly, rarely do any of us stop and consider where we are playing small or hiding in the shadows. I know that I generally don't look into the crevices of my life to see what I might have outgrown or moved past or what is holding me back. I have often wondered why it is that when we start to feel a need to do or be "something greater", most of us hunker down and resist it? We fight it. We may get excited about the prospect of upping our game, but it is as if some part of us instinctively knows that moving towards "something greater" brings with it a hefty dose of discomfort. Stepping out into the light requires getting out of our comfort zone, and part of us knows that we can end up feeling exposed. Very exposed. Visible, vulnerable, and seen. Possibly even seen through.
Scary.
Not coincidentally, over the past few weeks, I have been reading former think-tank-guru-turned-coach Danielle LaPorte's new book, The Fire Starter Sessions, which is about challenging yourself to live up to your highest potential. She says that each of us are "craving to play bigger, to go deeper, to shine." She reminds us that "you didn't sign up for 'good enough' in this lifetime, you signed up for 'awesome'." After all, she writes, "Anything or anyone that does not bring you alive is too small for you."
Wow. What a cogent reminder that it is time for me to listen to that soft internal whisper, muster my courage, aspire to "something greater", and get visible, get vulnerable, and get seen. Time to just let it all hang out. Get bigger, feel freer, exhale. If I don't do it, I do know that a lifetime of "good enough" will never become "awesome", and that playing small will hold me back and keep me safe, but it will never truly bring me alive.
I already know that the next time I see my friend, I have every intention of stating with certainty that my days of playing small are over and I am ready for a lifetime of "awesome".
Do you ever have a sense that you are destined for bigger things? Do you ever feel in your gut that you have been playing it safe, staying in the shadows, or just settling for "good enough"? I challenge you to join me in letting it all hang out and stepping into the light. Go ahead - play bigger, go deeper, and shine. There is nothing to hold us back.