Disconnecting With Nature: A Lion Roams Santa Monica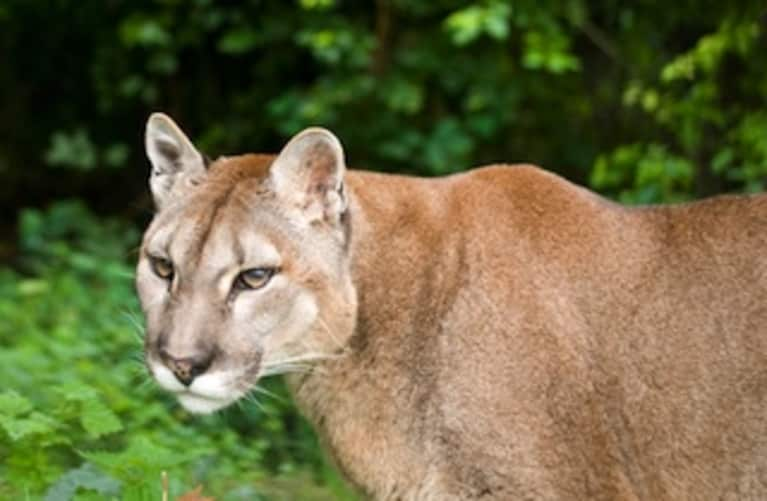 It wasn't the first time I've seen downtown Santa Monica roped off with dozens of police officers milling about. Many circumstances create the conditions for such activities. When I left Equinox on 2nd St to teach at the Marina del Ray location, I was glad I parked between Santa Monica Blvd and Arizona, as I was able to make a quick escape. I had almost practiced at Yogis Anonymous that morning, which would have put me right in the middle of the action.
By the time I rolled into the Marina, a Facebook update from fellow Yogis teacher Dice Iida-Klein stated that his class was cancelled due to a mountain lion in the courtyard. Yes, he reiterated, a mountain lion. By the time I left my class, the 90-lb., three-year-old male lion was dead, authorities wondering how he was able to climb down from the Santa Monica Mountains undetected...or, as my wife later suggested, if he was yet another in a chain of exotic animals kept as pets until the owner decided to he couldn't handle it anymore.
Backlash against the killing of the lion is picking up, as comments on this piece suggest, and with the regional chapter of In Defense of Animals asking that officials be better trained for such circumstances. Authorities have replied that they tried three measures to sedate the lion: shooting one tranquilizer dart, then with pepper balls, and finally hitting it with a water hose. It was the final measure that caused the lion to charge in attempt to get out of the courtyard, cracking the bottom of an all-glass door that serves as one of two entrances into the area.
Here's the thing: they had the lion blocked off completely. I'm in that courtyard all the time; when the doors are closed and locked, the animal could not have escaped. (The doors are at least ten feet high.) Did they really expect that blasting the lion with a water hose was going to calm it down?
In her excellent essay, 'The Animal Cure', reprinted in the June 2012 issue of Harper's, Barbara Ehrenreich entertains our recent revivalism of 'animal spirituality': jungle animals being marketed as 'exotic creatures' to draw in tourism dollars and animal communicators guaranteeing to help us experience 'cosmic unity' by intervening with our cat. In this level-headed essay, she reminds us that even our pets can turn on us, and to think that we can understand what is going on inside of their brains, domesticated or not, is a farce and, I'd claim, part of humanity's continued fascination with personifying every sentient animal in existence. I love my cats madly, and I also appreciate the many metaphors we've derived from observing the natural world, but to think we can get inside of the brains and, essentially, psychologically contain every animal we come across leads to tragedies. Water hoses employed during riots may turn a human back; why we'd think that a mountain lion would just sit back and take it is truly mystifying.
While the Log Angeles area police officers have never been known for their restraint with firearms, it is absolutely ridiculous that members of a division called the California Department of Fish and Game were not better prepared, especially considering that 6,000 lions live in the state's mountains and canyons. I'm pretty sure that no officer present wanted to take the lion's life, but their impatience and lack of training ends up being another chapter in our modern disconnection from the world we live in, as well as highlights how living in the most heavily armed society the planet has ever known at the peak of its technological prowess, we continue to overlook fundamental common sense and revert to what we know best: the sheer, brute power of a weapon.
image via Laist