9 Easy Ways to Compress Your Carbon Footprint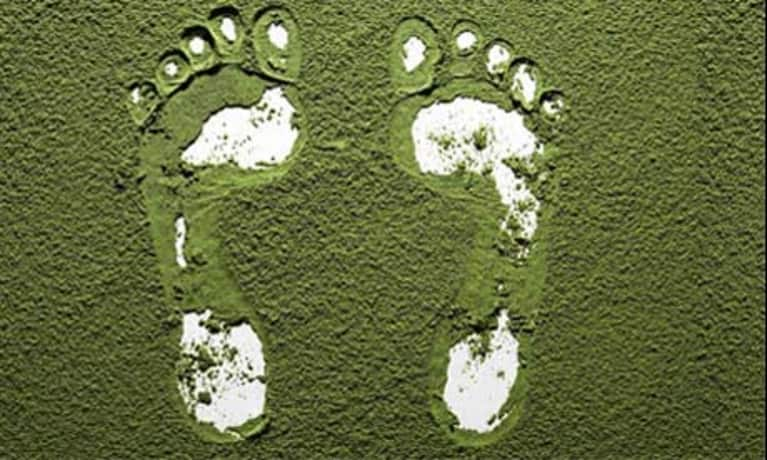 People are starting to awaken and really see the impact of our existence. Our society is a great one but, a wasteful one. Our lavish ways of living has created more waste as we become hungrier for 'things'. I too am guilty for contributing to this current state and hopefully like you, my eyes are open and ready to join the movement and make a change!
As an advocate for conscious living, I'm delighted to share with you many ways that you can amp up your role to encourage a cleaner Earth that we all share. I'm talking about our beautiful 'home' that provides us with air to breathe, food to nourish our bodies, and wide-open spaces to dream. What do people mean when they refer to a carbon footprint? It's a form of measuring the impact your daily activities have on the environment and proposed climate change. We can be realistic and know we will all leave our mark to a certain degree but, this isn't a pissing contest and the biggest mark doesn't win! Think of a golf game - we want to keep our numbers low! Here are some easy tips to reduce the size of your mark…
1. Use a clothesline outside in the summer and take advantage of the heat radiating off the sun. Bonus: you will show your neighbors how fashionable your undergarments are …
2. Wash your clothes in cold water: Fact…90% of the energy used when washing clothes is for heating the water!
3. Start walking or biking to places: If you're new to this start by just going to the mailbox and gradually increase your distance to the grocery store and work! Not only will you save money on fuel, you'll gain a whole lot of fuel internally as you rev up your metabolism by exercising!
4. Shop locally! This could mean anything from groceries to clothing to everything in between! With food, not only will you be supporting local farmers, you will decrease the need for big grocery store chains to ship in food grown millions of miles away! For those fruits and vegetables to stay looking fresh after their long journey, you don't want to know what they were sprayed with!
5. Shut off lights in the house when not in use. Install dimmers for those high traffic areas and timers for your outdoor lights! REV IT UP: Switch to energy efficient lighting!
6. Don't keep the water running the WHOLE time you're brushing your teeth, washing your face, or rinsing the dishes. This can save GALLONS of water every month!
7. Water your plants outside either in the early morning or evening. They will actually get to drink the water and not have the majority of it evaporated by the sun!
8. Unplug electronic devices when not in use (coffee pot, hairdryer, toaster, printers, DVD players…). These 'energy vampires' can use an average of 5% of the energy in your homes EVEN when not in use!
9. Don't forget those reusable bags with every trek to the store (market, clothing, hardware….)
I'm curious to know how all of you rack up on this list. Do you have some other great tips to share? Let's do our part to ensure this beautiful space can continue to shine for another seven generations! For your family and their families…
Blessings to each and every one of you! For I consider you all MY family!
image via