5 Important Lessons We Can Learn From Europeans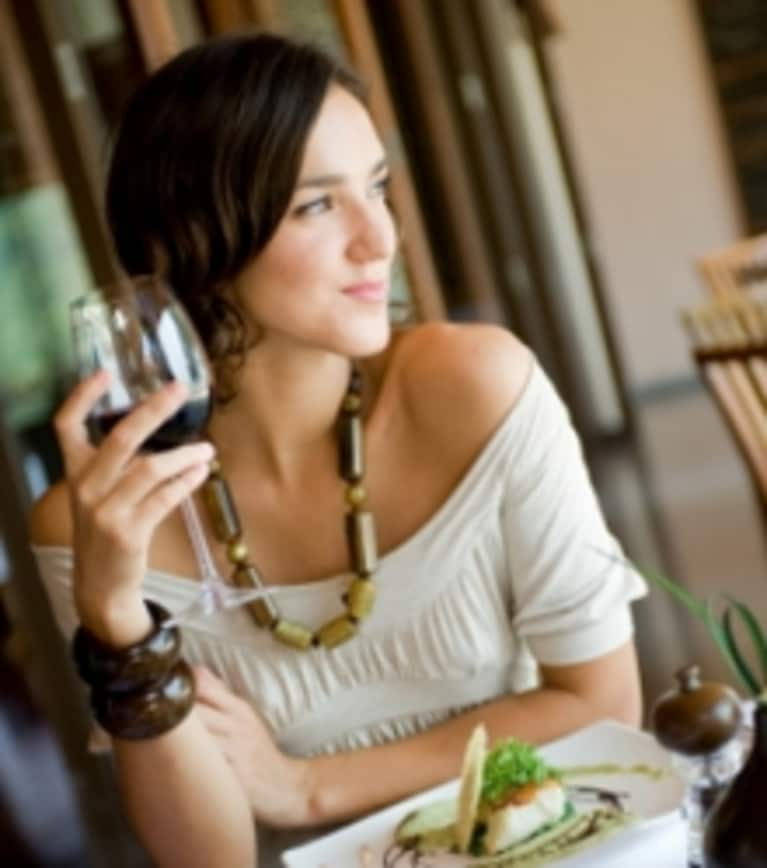 Besides learning to be extremely cool, the most important lessons we can learn from the Europeans are how to live longer, healthier, happier lives.
My first experience with Europe was in college when my Italian father whisked me off to Italy one summer to meet my relatives. From the moment we arrived in Milan, all I wanted to do was strap on my Sony Walkman headphones and fill every possible second with non-stop activity. My father had a very different agenda and it did not detail anything remotely close to being active - well besides eating, drinking espresso and talking for endless hours in Italian. I was miserable to say the least. My small American brain simply couldn't understand why all my father wanted to do was sit around for countless hours, telling stories about America, drinking coffee and eating only ONE meal during that entire time. I was an American for God's sake - I had LOTS to do and see.
Of course now I realize he was practicing what all Italians practice every day - dolche far niente - beautifully translated, the sweetness of doing nothing. This, my friends, is why Europeans live much longer, healthier, happier lives. The one ingredient missing in their daily diet is stress. There are five great lessons we can learn from the Europeans to live much richer lives.
1. S-L-O-W DOWN. How do you know where you are going if you don't even remember where you have been?  Taking it easy doesn't seem to be a problem for Europeans, perhaps it is simply in their DNA. Not so much the case for Americans, who seem to be missing that gene. Except on one day - Sunday. The one day, we allow ourselves to lumber about like a sloth, reading the paper, sipping on coffee in our pajamas and practicing dolce far niente (unless you have kids of course).
2. ENJOY YOUR FOOD. In France to see a person scurrying down the street gulping down coffee and a croissant is unheard of - oh Mon Dieu! Eating is a religion for them. They sit and nurse their fare like it was their last. Most Americans grab the first fast thing they can manage to get a hold of and inhale it. The French menu is very rich, but, because they savor their meals (hence eat smaller portions) and drink red wine and nibble on dark chocolate, they have very low heart disease. Definitely food for thought!
3. LAUGH, LAUGH, AND LAUGH SOME MORE. When was the last time you really laughed? If you go to Europe, you will hear lots of laughing. The world can come crashing down around Europeans (and it has), yet they have such a great attitude about life - ce qui sera sera (what will be, will be). Europeans don't spend their time focusing on things out of their control, they would rather spend their time enjoying life. That makes perfect sense to a European.
4. HAVE GREAT CONVERSATIONS EVERYDAY. What I remember the most that summer in Italy with my father was learning about the fine art of conversing. No matter where we went - a cafe, a panetteria (bakery) or even a farmacia (pharmacy) - my father would talk...and talk...and talk. In Italythere is no such thing as "I'll be right back." Italians love to communicate and they have honed it into an art. Too many Americans think that updating our status or messaging is a form of communication. I am talking about a real conversation that doesn't begin with, "Hey, I only have a second to talk." We should spend quality time socializing and interacting with friends every single day.
5. SPEND QUALITY TIME WITH FRIENDS AND FAMILY. It is truly amazing just how much Europeans value their familes (families). In Italy schools and businesses shut down every day for several hours for lunch so families can spend time together, sharing food, laughter, and love. In our American culture, we try to adhere to the saying, "Quality not quantity," yet the Europeans believe that in order for quality to exist, there must be quantity. Family time should not be spent frantically going from soccer games to ballet lessons, trying to fit a million things into 24 hours; it should be about spending time focused on the act of being present with our loved ones.
While I did manage to experience my share of discothèques in Italy and the awe of standing in front of the Mona Lisa at the Louvre, I didn't fully understand my greatest expereince until many years later. One day when I was late for my daughter's soccer game while cradling my cell phone, and frantically baking cookies for her soccer team, I had an epiphany: I flashed back to that summer when I stood crammed in my Nona's tiny kitchen in Genoa with all my aunts cooking and chattering in Italian and fawning over me. I remember looking into the other room at all the men huddled together and drinking wine, transfixed on my father's every word about America. My Nona came up behind me and gently took my arm with tears in her eyes. She motioned back to the kitchen toward the stove. For the next several hours, she did her best without the convenience of language to teach her American Granddaughter how to make tomato sauce - but what she really ended up teaching me was something far greater - dolce far niente.