Save Your Skin with DIY Watermelon Facials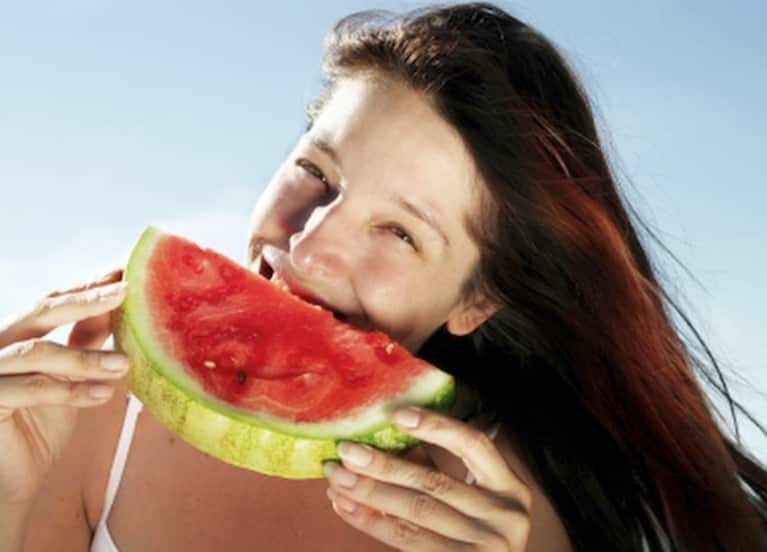 Watermelon isn't just a juicy summer treat. Rather, it's also a great skin saver for sun-damaged skin, blemishes and more! With 93% water content and a multi-vitamin cocktail of vitamins A, B6 and C, it will not only hydrate your skin, but also repair and protect your skin too.
Here are 3 DIY Watermelon Facials to soothe summer skin!
For sun damaged skin… Soak cotton pads with fresh watermelon juice and apply to any sunburned areas. Let the juice sit on your skin for 15 minutes before rinsing off with cool water.
For dull, dry skin… Mix 1 teaspoon watermelon juice with 1 teaspoon plain Greek Yogurt. The lactic acid and enzymes in the yogurt will help gently exfoliate and purify while the watermelon hydrates and heals. Apply the mask to your face and neck for 10 minutes before rinsing off.
For inflamed, acne-prone skin… Mix 1 teaspoon watermelon juice with 1 teaspoon of mashed Banana. The banana, which contains vitamins B2, B6 and B12, will help to reduce skin inflammation while simultaneously making the skin supple and soft all as the watermelon works its magic too as an oil-free moisturizer. Apply to your face and let sit for 10-15 minutes before rinsing with warm water.
Click here for a few more ways to beautify with watermelon!