If You Could Have Anything, What Would It Be?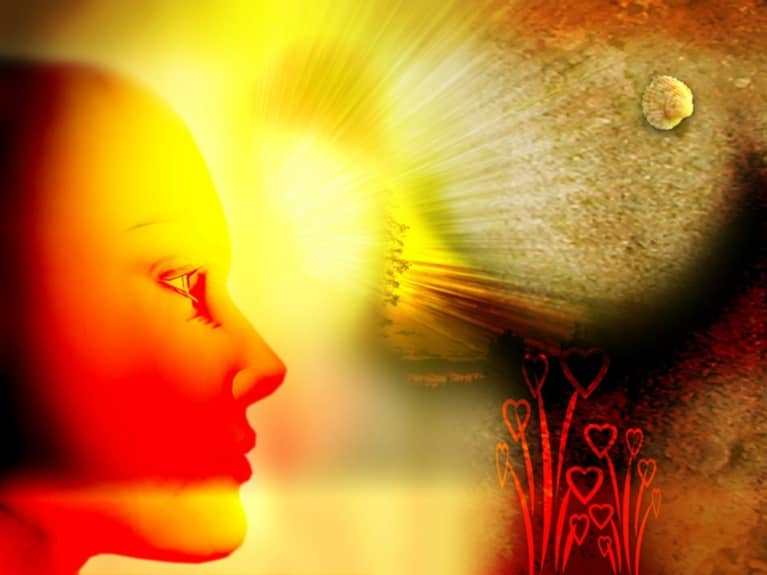 For the universe to be able to give you what you want, you must first know what it is you want! Now I appreciate this may seem obvious, but it can be the difference that makes all the difference. So to help, I'm giving you a magic wand and with it you can have any one wish. What would you ask for? Take a moment to properly consider your options.
Knowing your hearts greatest desire is one of the most important things you can ever know. Being super clear on what you ultimately want, more than anything else, helps you to stop wasting time, focus on what's useful, make better decisions and massively increase your chances of getting it. So if you could have absolutely anything, what would it be?
You Are Not Alone. Having had the opportunity to ask thousands of people this question, I've been fascinated to observe how, irrespective of health, wealth, nationality or background; there are always two answers that keep cropping up. Almost everyone I've met wants the magic wand to bring happiness or inner peace. (I affectionately refer to what they want as 'happeaceness' because, although I always say they can have one thing, most people want both!). Other close contenders include love, bliss, confidence, fearlessness, wisdom, contentment and union with God. What would you want if anything were possible?
Looking Outside for Inner Experiences. Let me give you a top tip here. If a physical or external things comes to mind like better health, more money or meeting a life partner, ask yourself, why do I ultimately want it? Whenever I ask people this, they usually say something like: 'if I met someone then I would experience love' or 'if I was healthy then I'd be happy'. So by that rationale, their highest desire is actually love or happiness. See the difference? More often than not, the hearts greatest desire is a positive INNER experience.
Any true new beginning requires you to know where you want to end up. So stop reading until you have properly considered what your hearts greatest desire is. Knowing it can help you to save massive amounts of time and effort because you naturally stop looking for an inner experience outside yourself, and thus reap the immediate benefits.
An Enlightening Dialogue. When my Spiritual Teacher asked me what I wanted more than anything else I passionately answered: PEACE! However, the next question almost had me fall off my chair. He then enquired: 'Great, so if you want peace, how much of your day is focused on making that your living experience?'
I had to be honest and admit: 'I'm really busy right now, so not that much!' … 'Ok, so why are you so busy?' my Teacher compassionately asked. 'So that I can get my body, relationships, finances and life how I want it to be so that one day I can relax and… (I remember pausing as the boulder-sized penny dropped) … enjoy some PEACE!'
What You Want Exists Within You. With the help of that enlightening dialogue I saw how I was habitually putting my hearts greatest desire on hold. Waiting until I fixed, changed and improved my life circumstances. Trying to feel good on the inside by perfecting my life on the outside.  I was waiting for a future feeling that never came. Out of reach and dependent on external factors largely out of my direct control. The truth is what you ultimately want exists within you. It is your most natural state of being and you get to enjoy it by learning to be present.
Have you been working hard to get to the mythological place called 'there'? What if there is here? It has been all the time.
image via